DIE LIT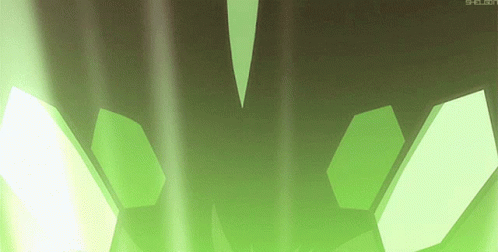 [OVERVIEW]
Zygarde-10% is a solid offensive Pokemon in UU thanks to its nearly unmatched Speed, outspeeding most offensive threats in the tier like Nihilego, Thundurus-T, and Lycanroc-D. Thousand Arrows separates Zygarde-10% from other offensive Ground-types like Excadrill and Mamoswine because it can hit Flying-types like Skarmory, Celesteela, and Moltres while ignoring Tapu Bulu's Grassy Terrain. Extreme Speed is useful for picking off weakened setup sweepers and other faster threats like Gyarados and Choice Scarf Diggersby, letting Zygarde-10% be a potent revenge killer and a powerful cleaner. Sadly, Zygarde-10% has awful bulk, making pivots necessary, as even neutral attacks wear it down easily. Its mediocre Attack also means that it relies on chip damage to wear down foes such as Primarina, Slowking, and Amoonguss. Its reliance on Choice Band lets Protect and King's Shield Shield from Celesteela and scout it out, letting them switch into a teammate that can handle whatever move Zygarde-10% goes for. Being locked into Extreme Speed is also risky, since it makes Zygarde-10% setup fodder for its checks like Swords Dance Scizor.
[SET]
name: Choice Band
move 1: Thousand Arrows
move 2: Extreme Speed
move 3: Outrage
move 4: Superpower / Skitter Smack / Toxic
item: Choice Band
ability: Aura Break
nature: Jolly
evs: 252 Atk / 4 SpD / 252 Spe
[SET COMMENTS]
Thousand Arrows is incredibly spammable and lets Zygarde-10% crush Rotom-W, Excadrill, and Aegislash. Extreme Speed lets it pick off some setup sweepers like Salamence and Azelf without having to rely on a Speed tie. Outrage lets Zygarde-10% sweep late-game against weakened teams by getting OHKOs and 2HKOs Thousand Arrows cannot, punishing threats like Chansey, Salamence, and even Tangrowth and Hippowdon with some prior chip damage. However, being locked into Outrage is risky if the opponent has a Fairy- or Steel-type on their team. Superpower hits Chansey and Zarude while providing good coverage overall, Skitter Smack can guarantee an OHKO on Zarude and take out a weakened Tangrowth, and Toxic punishes bulky foes like Tangrowth, Hippowdon, and Mandibuzz.
Zygarde-10% best fits on balance and bulky offense as a potent revenge killer. Teammates like Chansey, Slowking, and Mandibuzz can deal with checks to Zygarde-10% like Primarina, Conkeldurr, and Zarude, and get it in safely with slow pivots. Zarude breaks though bulky Water-types like Swampert and Slowking, also bringing in Zygarde-10% on Skarmory and Aegislash to force them out. Moltres is an additional pivot that can deal with Tangrowth and Tapu Bulu, as well as bringing Zygarde-10% in against Tentacruel and Rotom-W. It also punishes Steel-types like Scizor coming in when Zygarde-10% is locked into Outrage or Extreme Speed. Nihilego handles Grass-types and sets up Stealth Rock to wear down teams so Zygarde-10% can sweep with Thousand Arrows or Outrage. Rotom-W covers Mamoswine well while appreciating Thousand Arrows wearing down Amoonguss. Other wallbreakers like Choice Specs Primarina, Aegislash, and Hydreigon appreciate Zygarde-10% wearing down foes like Slowking and Celesteela for them to overwhelm. Hippowdon can take any move that Zygarde-10% throws at it and heal itself with Slack Off, so Skarmory is a good partner to freely set up Spikes against it.
[STRATEGY COMMENTS]
Other Options
=============
Zygarde-10% can run a Dragon Dance + Life Orb set to sweep weakened teams without locking itself into moves, but Gyarados and Salamence can fulfill that role better with their superior bulk. Scale Shot gives it a secondary Dragon-type STAB move without having to lock into Outrage, but it's inconsistency makes it not worth it most of the time. Iron Tail can hit Tapu Bulu and Hatterene super effectively, but it has poor accuracy and coverage compared to its other moves. A set with Coil and Thousand Waves can heavily punish teams that rely on Tangrowth and Hippowdon lacking Whirlwind to check it, but this set can struggle against teams without them.
Checks and Counters
===================
**Grass-types**: Physically defensive Tangrowth can consistently tank all of Zygarde-10%'s attacks, though it doesn't like Toxic, and Assault Vest variants are 2HKOed by Outrage. Zarude can consistently switch into Thousand Arrows and outspeed if it carries a Choice Scarf, but it has to watch out for Superpower and Skitter Smack. Tapu Bulu resists Thousand Arrows and threatens Zygarde-10% with Horn Leech.
**Fairy-types**: Azumarill and Primarina switch into Zygarde-10% freely and easily OHKO it with Play Rough and Moonblast.
**Faster Threats and Priority**: Choice Scarf users like Diggersby and Hydreigon outspeed and KO Zygarde-10% easily. Mamoswine OHKOes it with Ice Shard, and Crawdaunt and Conkeldurr can also deal big damage with their priority attacks. However, they have to be wary of Extreme Speed due to its higher priority. Scizor resists Outrage and Extreme Speed and can KO Zygarde-10% with Bullet Punch.
**Bulky Foes**: Chansey, Slowking, Hippowdon, and Mandibuzz can tank Thousand Arrows and heal it off reliably, with the latter hitting Zygarde-10% hard with Foul Play. Salamence and Swampert can switch in as well, but they must watch out for Outrage.
[CREDITS]
- Written by: [[avg, 524894]]
- Quality checked by: [[Monky25, 515132], [Mystras Leoxses, 530118], [Estarossa, 461329]]
- Grammar checked by: [[Finland, 517429]
Last edited: