Fourth Generation Move Tutor List
Throughout every game in Pokemon's 4th generation there are a multitude of people who are willing to teach your Pokemon a myriad of different moves, otherwise known as Move Tutors. Some Move Tutors require payment in exchange for teaching a Pokemon a move, others will do it solely out of the kindness of their programmed hearts. You are probably asking yourself now, "But where are these mythical 'Move Tutors'? What moves can they teach? Which of my Pokemon can learn these moves? Oh no, what will I have to do to pay them?" Well you needn't worry any more because this article will give you all those answers.
DPP — Route 210; House to the right after you climb the stairs.
DPP — Route 228; House in the middle of the route.
Platinum — Route 212; The house in the middle of the route.
Platinum — Survival Area; On the ledge accessed from Route 226.
Platinum — Snowpoint City; The upper–left house.
HGSS — Frontier Access; House in the bottom–left corner.
HGSS — Blackthorn City; Second house left from the PokeCenter.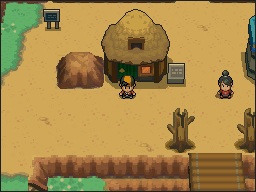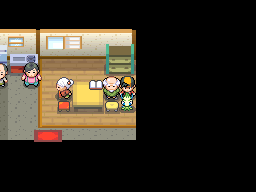 Location(s)

Platinum — Route 212; The house in the middle of the route.

Cost: 4 Blue Shards, 2 Red Shards, 2 Green Shards
Number of Uses: Unlimited

HGSS — Frontier Access; House in the bottom–left corner.

Cost: 48 B.P.
Number of Uses: Unlimited
Pokemon able to learn:
Aerodactyl, Altaria, Articuno, Beautifly, Beedrill, Butterfree, Charizard, Combee, Crobat, Dodrio, Doduo, Dragonite, Drifblim, Drifloon, Dustox, Farfetch'd, Fearow, Finneon, Flygon, Giratina–A, Giratina–O, Golbat, Ho–Oh, Honchkrow, Hoothoot, Illumise, Ledian, Ledyba, Lugia, Lumineon, Mantine, Mantyke, Masquerain, Mew, Moltres, Mothim, Murkrow, Natu, Ninjask, Noctowl, Pelipper, Pidgeot, Pidgeotto, Pidgey, Salamence, Shaymin–S, Shiftry, Skarmory, Spearow, Staraptor, Staravia, Starly, Swablu, Swellow, Taillow, Togekiss, Togetic, Tropius, Venomoth, Vespiquen, Vibrava, Volbeat, Wingull, Xatu, Yanma, Yanmega, Zapdos, Zubat
Location(s)

Platinum — Survival Area; On the ledge accessed from Route 226.

Cost: 6 Red Shards, 2 Green Shards
Number of Uses: Unlimited

HGSS — Frontier Access; House in the bottom–left corner.

Cost: 40 B.P.
Number of Uses: Unlimited
Pokemon able to learn:
Aerodactyl, Aggron, Anorith, Arceus, Armaldo, Aron, Articuno, Baltoy, Bastiodon, Bayleef, Blaziken, Bronzong, Bronzor, Carvanha, Celebi, Chikorita, Claydol, Corphish, Corsola, Cradily, Cranidos, Crawdaunt, Croconaw, Dialga, Donphan, Dunsparce, Exeggcute, Exeggutor, Feraligatr, Gastrodon, Geodude, Giratina–A, Giratina–O, Golem, Graveler, Groudon, Heatran, Ho–Oh, Jirachi, Kabuto, Kabutops, Kecleon, Kingler, Krabby, Kyogre, Lairon, Lapras, Larvitar, Lileep, Lugia, Lunatone, Magcargo, Mamoswine, Manaphy, Marshtomp, Mawile, Meganium, Mew, Moltres, Mudkip, Nosepass, Omastar, Onix, Palkia, Phanpy, Phione, Piloswine, Probopass, Pupitar, Quagsire, Rampardos, Rayquaza, Regice, Regigigas, Regirock, Registeel, Relicanth, Rhydon, Rhyhorn, Rhyperior, Sharpedo, Shellos, Shieldon, Shuckle, Slugma, Solrock, Steelix, Swampert, Swinub, Tangela, Tangrowth, Togekiss, Togepi, Togetic, Totodile, Tyranitar, Wooper, Yanma, Yanmega, Zapdos
Location(s)

Platinum — Survival Area; On the ledge accessed from Route 226.

Cost: 6 Red Shards, 2 Green Shards
Number of Uses: Unlimited

HGSS — Frontier Access; House in the bottom–left corner.

Cost: 40 B.P.
Number of Uses: Unlimited
Pokemon able to learn:
Aerodactyl, Aggron, Arbok, Arceus, Armaldo, Azumarill, Barboach, Bibarel, Bidoof, Blastoise, Croconaw, Dewgong, Dragonair, Dragonite, Drapion, Dratini, Dunsparce, Ekans, Feraligatr, Finneon, Floatzel, Furret, Garchomp, Giratina–A, Giratina–O, Glaceon, Gligar, Gliscor, Goldeen, Golduck, Gorebyss, Gyarados, Huntail, Kabutops, Kangaskhan, Kecleon, Kyogre, Lanturn, Lapras, Lickilicky, Lickitung, Lugia, Lumineon, Mantine, Marill, Marshtomp, Mew, Mewtwo, Milotic, Mudkip, Nidoking, Nidoqueen, Palkia, Psyduck, Quagsire, Qwilfish, Rayquaza, Relicanth, Rhydon, Rhyhorn, Rhyperior, Salamence, Seaking, Sealeo, Seel, Sentret, Seviper, Skorupi, Slowbro, Slowking, Slowpoke, Spheal, Squirtle, Steelix, Swampert, Totodile, Tyranitar, Vaporeon, Walrein, Wartortle, Whiscash, Wooper
Location(s)

Platinum — Route 228; House in the middle of the route.

Cost: None
Number of Uses: Unlimited

HGSS — Blackthorn City; Second house left from the PokeCenter.

Cost: None
Number of Uses: Unlimited
Pokemon able to learn:
Blaziken, Charizard, Infernape, Typhlosion
Location(s)

HGSS — Frontier Access; House in the bottom–left corner.

Cost: 32 B.P.
Number of Uses: Unlimited
Pokemon able to learn:
Abomasnow, Aggron, Armaldo, Bastiodon, Blissey, Bonsly, Bronzong, Cradily, Donphan, Forretress, Froslass, Gastrodon, Geodude, Glalie, Golem, Graveler, Groudon, Kyogre, Lapras, Lickilicky, Mamoswine, Metagross, Mew, Miltank, Muk, Nosepass, Onix, Probopass, Regice, Regigigas, Regirock, Registeel, Rhydon, Rhyperior, Slaking, Slowbro, Slowking, Slowpoke, Snorlax, Snorunt, Steelix, Sudowoodo, Swalot, Tangrowth, Torterra, Tyranitar, Venusaur, Wailord, Walrein
Location(s)

Platinum — Survival Area; On the ledge accessed from Route 226.

Cost: 4 Red Shards, 2 Yellow Shards, 2 Green Shards
Number of Uses: Unlimited

HGSS — Frontier Access; House in the bottom–left corner.

Cost: 32 B.P.
Number of Uses: Unlimited
Pokemon able to learn:
Absol, Aipom, Ambipom, Ariados, Barboach, Blaziken, Buneary, Carvanha, Chinchou, Clefable, Clefairy, Combusken, Croagunk, Delibird, Donphan, Finneon, Goldeen, Gorebyss, Grumpig, Gyarados, Hitmonlee, Hoppip, Horsea, Huntail, Igglybuff, Jigglypuff, Jumpluff, Kingdra, Lanturn, Lopunny, Lumineon, Luvdisc, Magikarp, Manaphy, Mantine, Mantyke, Mew, Octillery, Phione, Politoed, Ponyta, Qwilfish, Rapidash, Relicanth, Remoraid, Seadra, Seaking, Sharpedo, Shiftry, Skiploom, Spinarak, Spoink, Stantler, Torchic, Toxicroak, Wailmer, Wailord, Whiscash, Wigglytuff
Location(s)

HGSS — Frontier Access; House in the bottom–left corner.

Cost: 32 B.P.
Number of Uses: Unlimited
Pokemon able to learn:
Ariados, Beautifly, Beedrill, Burmy, Butterfree, Carnivine, Cascoon, Caterpie, Combee, Drapion, Dustox, Flygon, Forretress, Heatran, Heracross, Illumise, Kakuna, Kricketot, Kricketune, Ledian, Ledyba, Masquerain, Metapod, Mew, Mothim, Nincada, Ninjask, Paras, Parasect, Pineco, Scizor, Scyther, Shedinja, Shuckle, Silcoon, Skorupi, Spinarak, Surskit, Trapinch, Venomoth, Venonat, Vespiquen, Vibrava, Volbeat, Weedle, Wormadam, Wormadam–G, Wormadam–S, Wurmple, Yanma, Yanmega
Location(s)

Platinum — Route 212; The house in the middle of the route.

Cost: 4 Blue Shards, 2 Red Shards, 2 Yellow Shards
Number of Uses: Unlimited

HGSS — Frontier Access; House in the bottom–left corner.

Cost: 40 B.P.
Number of Uses: Unlimited
Pokemon able to learn:
Arceus, Azumarill, Barboach, Bibarel, Bidoof, Blastoise, Buizel, Carvanha, Chinchou, Clamperl, Cloyster, Corphish, Crawdaunt, Croconaw, Dewgong, Dragonite, Empoleon, Feebas, Feraligatr, Finneon, Floatzel, Gastrodon, Goldeen, Golduck, Gorebyss, Gyarados, Horsea, Huntail, Kabutops, Kingdra, Kingler, Krabby, Kyogre, Lanturn, Lapras, Latias, Latios, Lombre, Ludicolo, Lugia, Lumineon, Luvdisc, Manaphy, Mantine, Mantyke, Marill, Marshtomp, Mew, Milotic, Mudkip, Octillery, Omanyte, Omastar, Palkia, Phione, Piplup, Politoed, Poliwag, Poliwhirl, Poliwrath, Prinplup, Psyduck, Quagsire, Qwilfish, Rayquaza, Relicanth, Remoraid, Seadra, Seaking, Sealeo, Seel, Sharpedo, Shellder, Shellos, Slowbro, Slowking, Slowpoke, Spheal, Squirtle, Starmie, Staryu, Suicune, Swampert, Tentacool, Tentacruel, Totodile, Vaporeon, Wailmer, Wailord, Walrein, Wartortle, Whiscash, Wooper
Location(s)

DPP — Route 210; House to the right after you climb the stairs.

Cost: The Pokemon learning must have max happiness
Number of Uses: Unlimited

HGSS — Blackthorn City; Second house left from the PokeCenter.

Cost: The Pokemon learning must have max happiness
Number of Uses: Unlimited
Pokemon able to learn:
Altaria, Arceus (only if Draco Plate is equipped when learning), Bagon, Dialga, Dragonair, Dragonite, Dratini, Flygon, Gabite, Garchomp, Gible, Giratina–A, Giratina–O, Kingdra, Latias, Latios, Palkia, Rayquaza, Salamence, Shelgon, Vibrava
Location(s)

Platinum — Survival Area; On the ledge accessed from Route 226.

Cost: 6 Red Shards, 2 Green Shards
Number of Uses: Unlimited

HGSS — Frontier Access; House in the bottom–left corner.

Cost: 40 B.P.
Number of Uses: Unlimited
Pokemon able to learn:
Aerodactyl, Aggron, Anorith, Arceus, Armaldo, Aron, Baltoy, Barboach, Bastiodon, Bonsly, Camerupt, Celebi, Claydol, Corsola, Cradily, Cranidos, Cubone, Dialga, Diglett, Donphan, Dugtrio, Flygon, Gabite, Garchomp, Gastrodon, Geodude, Gible, Giratina–A, Giratina–O, Gligar, Gliscor, Golem, Graveler, Grotle, Groudon, Heatran, Hippopotas, Hippowdon, Ho–Oh, Kabuto, Kabutops, Lairon, Larvitar, Lileep, Lugia, Lunatone, Magcargo, Mamoswine, Marowak, Marshtomp, Mew, Mudkip, Nidoking, Nidoqueen, Nosepass, Numel, Omanyte, Omastar, Onix, Palkia, Phanpy, Piloswine, Probopass, Pupitar, Quagsire, Rampardos, Rayquaza, Regigigas, Regirock, Relicanth, Rhydon, Rhyhorn, Rhyperior, Sandshrew, Sandslash, Shaymin, Shellos, Shieldon, Shuckle, Slugma, Solrock, Steelix, Sudowoodo, Swampert, Swinub, Torkoal, Torterra, Trapinch, Turtwig, Tyranitar, Vibrava, Whiscash, Wooper, Wormadam–S
Location(s)

Platinum — Survival Area; On the ledge accessed from Route 226.

Cost: 4 Red Shards, 4 Yellow Shards
Number of Uses: Unlimited

HGSS — Frontier Access; House in the bottom–left corner.

Cost: 64 B.P.
Number of Uses: Unlimited
Pokemon able to learn:
Aggron, Aron, Beedrill, Blissey, Buneary, Chansey, Chimchar, Clefable, Clefairy, Cleffa, Combee, Corphish, Corsola, Cranidos, Crawdaunt, Cubone, Dodrio, Doduo, Donphan, Dunsparce, Grovyle, Happiny, Hitmontop, Igglybuff, Infernape, Jigglypuff, Kangaskhan, Kricketot, Kricketune, Lairon, Lopunny, Mamoswine, Mankey, Marowak, Marshtomp, Mew, Monferno, Mudkip, Phanpy, Piloswine, Primeape, Rampardos, Raticate, Rattata, Rhydon, Rhyhorn, Rhyperior, Sceptile, Shaymin, Staraptor, Staravia, Starly, Sunflora, Sunkern, Swampert, Swellow, Swinub, Taillow, Tauros, Togekiss, Togepi, Togetic, Treecko, Vespiquen, Wigglytuff, Wormadam, Wormadam–S, Wormadam–T, Zangoose
Location(s)

Platinum — Route 212; The house in the middle of the route.

Cost: 6 Blue Shards, 2 Red Shards
Number of Uses: Unlimited

HGSS — Frontier Access; House in the bottom–left corner.

Cost: 64 B.P.
Number of Uses: Unlimited
Pokemon able to learn:
Abra, Aggron, Aipom, Alakazam, Ambipom, Ampharos, Azelf, Blaziken, Blissey, Chansey, Charizard, Charmander, Charmeleon, Chimchar, Clefable, Clefairy, Combusken, Cranidos, Cubone, Deoxys, Deoxys–A, Deoxys–D, Deoxys–S, Dragonite, Drowzee, Dusknoir, Electabuzz, Electivire, Elekid, Exploud, Flaaffy, Flygon, Furret, Gallade, Gardevoir, Gastly, Gengar, Geodude, Golem, Granbull, Graveler, Grimer, Groudon, Grumpig, Gulpin, Hariyama, Haunter, Hitmonchan, Hypno, Infernape, Jigglypuff, Jirachi, Kadabra, Kangaskhan, Kecleon, Kirlia, Lickilicky, Lickitung, Lombre, Lopunny, Loudred, Ludicolo, Machamp, Machoke, Machop, Magby, Magmar, Magmortar, Makuhita, Mankey, Marowak, Medicham, Meditite, Mesprit, Mew, Mewtwo, Miltank, Monferno, Mr. Mime, Muk, Munchlax, Nidoking, Nidoqueen, Nosepass, Primeape, Probopass, Ralts, Rampardos, Regigigas, Regirock, Rhydon, Rhyperior, Sableye, Sentret, Slaking, Slakoth, Snorlax, Snubbull, Spinda, Sudowoodo, Swalot, Teddiursa, Typhlosion, Tyranitar, Ursaring, Uxie, Vigoroth, Whismur, Wigglytuff, Zangoose
Location(s)

DPP — Route 228; House in the middle of the route.

Cost: None
Number of Uses: Unlimited

HGSS — Blackthorn City; Second house left from the PokeCenter.

Cost: None
Number of Uses: Unlimited
Pokemon able to learn:
Meganium, Sceptile, Torterra, Venusaur
Location(s)

Platinum — Route 212; The house in the middle of the route.

Cost: 8 Blue Shards
Number of Uses: Unlimited

HGSS — Frontier Access; House in the bottom–left corner.

Cost: 32 B.P.
Number of Uses: Unlimited
Pokemon able to learn:
Absol, Aggron, Aipom, Ambipom, Anorith, Arceus, Armaldo, Aron, Bagon, Bayleef, Beedrill, Bibarel, Bidoof, Blaziken, Breloom, Bulbasaur, Cacnea, Cacturne, Carnivine, Carvanha, Charizard, Charmander, Charmeleon, Chikorita, Combusken, Corphish, Crawdaunt, Cresselia, Croagunk, Croconaw, Cubone, Dialga, Dragonite, Drapion, Empoleon, Farfetch'd, Feraligatr, Flygon, Furret, Gabite, Gallade, Garchomp, Gible, Giratina–A, Giratina–O, Glameow, Gligar, Gliscor, Goldeen, Golduck, Golem, Groudon, Grovyle, Heracross, Ivysaur, Kabutops, Kangaskhan, Kecleon, Kingler, Krabby, Kricketune, Lairon, Latias, Latios, Leafeon, Linoone, Lopunny, Lucario, Luxio, Luxray, Mamoswine, Marowak, Meganium, Metagross, Metang, Mew, Nidoking, Nidoqueen, Nincada, Ninjask, Nuzleaf, Palkia, Paras, Parasect, Pinsir, Purugly, Quilava, Rayquaza, Rhydon, Rhyperior, Riolu, Roselia, Roserade, Sableye, Salamence, Sandshrew, Sandslash, Sceptile, Scizor, Scyther, Seaking, Sentret, Seviper, Sharpedo, Shedinja, Shelgon, Shiftry, Shinx, Skarmory, Skorupi, Skuntank, Slaking, Slakoth, Slowbro, Slowking, Sneasel, Stunky, Teddiursa, Toxicroak, Trapinch, Treecko, Tropius, Typhlosion, Tyranitar, Ursaring, Venusaur, Vespiquen, Vibrava, Vigoroth, Walrein, Weavile, Zangoose, Zigzagoon
Location(s)

Platinum — Survival Area; On the ledge accessed from Route 226.

Cost: 4 Red Shards, 2 Yellow Shards, 2 Green Shards
Number of Uses: Unlimited

HGSS — Frontier Access; House in the bottom–left corner.

Cost: 32 B.P.
Number of Uses: Unlimited
Pokemon able to learn:
Arbok, Bellossom, Bellsprout, Carnivine, Cradily, Ekans, Gloom, Gulpin, Lileep, Mew, Oddish, Shuckle, Swalot, Victreebel, Vileplume, Weepinbell
Location(s)

HGSS — Frontier Access; House in the bottom–left corner.

Cost: 48 B.P.
Number of Uses: Unlimited
Pokemon able to learn:
Abra, Alakazam, Arceus, Baltoy, Blissey, Bronzong, Bronzor, Chansey, Chimecho, Chingling, Claydol, Clefable, Clefairy, Cleffa, Cresselia, Deoxys, Deoxys–A, Deoxys–D, Deoxys–S, Dialga, Dusclops, Dusknoir, Duskull, Exeggcute, Exeggutor, Forretress, Girafarig, Giratina, Giratina–O, Happiny, Igglybuff, Jigglypuff, Jirachi, Kadabra, Lunatone, Magnemite, Magneton, Magnezone, Medicham, Meditite, Metagross, Metang, Mew, Mewtwo, Nosepass, Palkia, Pineco, Porygon, Porygon–Z, Porygon2, Probopass, Regice, Regigigas, Regirock, Registeel, Sableye, Solrock, Stantler, Starmie, Staryu, Wigglytuff
Location(s)

Platinum — Survival Area; On the ledge accessed from Route 226.

Cost: 2 Blue Shards, 4 Red Shards, 2 Green Shards
Number of Uses: Unlimited

HGSS — Frontier Access; House in the bottom–left corner.

Cost: 32 B.P.
Number of Uses: Unlimited
Pokemon able to learn:
Aipom, Ambipom, Arbok, Chimchar, Croagunk, Delibird, Donphan, Drapion, Ekans, Grimer, Gulpin, Hippopotas, Hippowdon, Infernape, Linoone, Lucario, Mankey, Mantine, Meowth, Mew, Monferno, Muk, Munchlax, Octillery, Pachirisu, Pelipper, Persian, Phanpy, Primeape, Remoraid, Riolu, Skorupi, Slaking, Slakoth, Snorlax, Swalot, Teddiursa, Toxicroak, Ursaring, Vigoroth, Wormadam–T, Zigzagoon
Location(s)

HGSS — Ilex Forest; Middle of the forest.

Cost: None
Number of Uses: Unlimited
Pokemon able to learn:
Abomasnow, Abra, Absol, Aerodactyl, Aggron, Aipom, Alakazam, Ambipom, Ampharos, Anorith, Arbok, Arcanine, Arceus, Armaldo, Aron, Azelf, Azumarill, Azurill, Bagon, Baltoy, Banette, Barboach, Bastiodon, Bayleef, Beldum, Bibarel, Bidoof, Blastoise, Blaziken, Blissey, Bonsly, Breloom, Buizel, Bulbasaur, Buneary, Cacnea, Cacturne, Camerupt, Castform, Chansey, Charizard, Charmander, Charmeleon, Chikorita, Chimchar, Claydol, Clefable, Clefairy, Cleffa, Combusken, Corsola, Cradily, Cranidos, Croagunk, Croconaw, Cubone, Cyndaquil, Darkrai, Delcatty, Delibird, Deoxys, Deoxys–A, Deoxys–D, Deoxys–S, Dewgong, Dialga, Donphan, Dragonair, Dragonite, Drapion, Dratini, Drowzee, Dunsparce, Dusclops, Dusknoir, Duskull, Eevee, Ekans, Electabuzz, Electivire, Electrike, Electrode, Elekid, Empoleon, Entei, Espeon, Exeggutor, Exploud, Farfetch'd, Feraligatr, Flaaffy, Flareon, Floatzel, Flygon, Forretress, Froslass, Furret, Gabite, Gallade, Garchomp, Gardevoir, Gastrodon, Gengar, Geodude, Gible, Girafarig, Giratina–A, Giratina–O, Glaceon, Glalie, Glameow, Gligar, Gliscor, Golduck, Golem, Granbull, Graveler, Grotle, Groudon, Grovyle, Growlithe, Grumpig, Gulpin, Gyarados, Happiny, Hariyama, Heatran, Heracross, Hippopotas, Hippowdon, Hitmonchan, Hitmonlee, Hitmontop, Hoppip, Horsea, Houndoom, Houndour, Hypno, Igglybuff, Infernape, Ivysaur, Jigglypuff, Jirachi, Jolteon, Jumpluff, Jynx, Kabuto, Kabutops, Kadabra, Kangaskhan, Kecleon, Kingdra, Kirlia, Kyogre, Lairon, Lapras, Larvitar, Leafeon, Ledian, Ledyba, Lickilicky, Lickitung, Lileep, Linoone, Lombre, Lopunny, Lotad, Loudred, Lucario, Ludicolo, Lugia, Luvdisc, Luxio, Luxray, Machamp, Machoke, Machop, Magby, Magmar, Magmortar, Magnezone, Makuhita, Mamoswine, Manectric, Mankey, Mantine, Mantyke, Mareep, Marill, Marowak, Marshtomp, Mawile, Medicham, Meditite, Meganium, Meowth, Mesprit, Metagross, Metang, Mew, Mewtwo, Mightyena, Miltank, Mime Jr., Minun, Misdreavus, Mismagius, Monferno, Mr. Mime, Mudkip, Munchlax, Nidoking, Nidoqueen, Nidoran–F, Nidoran–M, Nidorina, Nidorino, Ninetales, Nosepass, Numel, Nuzleaf, Omanyte, Omastar, Onix, Pachirisu, Palkia, Persian, Phanpy, Pichu, Pikachu, Piloswine, Pineco, Pinsir, Piplup, Plusle, Politoed, Poliwag, Poliwhirl, Poliwrath, Ponyta, Poochyena, Primeape, Prinplup, Probopass, Psyduck, Pupitar, Purugly, Quagsire, Quilava, Qwilfish, Raichu, Raikou, Ralts, Rampardos, Rapidash, Raticate, Rattata, Rayquaza, Regice, Regigigas, Regirock, Registeel, Relicanth, Rhydon, Rhyhorn, Rhyperior, Riolu, Sableye, Salamence, Sandshrew, Sandslash, Sceptile, Scizor, Scyther, Seadra, Sealeo, Seedot, Seel, Sentret, Seviper, Shaymin, Shaymin–S, Shelgon, Shellos, Shieldon, Shiftry, Shinx, Shroomish, Shuckle, Shuppet, Skiploom, Skitty, Skorupi, Skuntank, Slaking, Slakoth, Slowbro, Slowking, Slowpoke, Sneasel, Snorlax, Snorunt, Snover, Snubbull, Spheal, Spinda, Spoink, Squirtle, Stantler, Steelix, Stunky, Sudowoodo, Suicune, Swalot, Swampert, Swinub, Tangela, Tangrowth, Tauros, Teddiursa, Togekiss, Togepi, Togetic, Torchic, Torkoal, Torterra, Totodile, Toxicroak, Trapinch, Treecko, Tropius, Turtwig, Typhlosion, Tyranitar, Tyrogue, Umbreon, Ursaring, Uxie, Vaporeon, Venusaur, Vibrava, Vigoroth, Voltorb, Vulpix, Wailmer, Wailord, Walrein, Wartortle, Weavile, Whismur, Whiscash, Wigglytuff, Wooper, Yanma, Yanmega, Zangoose, Zigzagoon
Location(s)

HGSS — Frontier Access; House in the bottom–left corner.

Cost: 48 B.P.
Number of Uses: Unlimited
Pokemon able to learn:
Altaria, Ampharos, Blissey, Buneary, Celebi, Chansey, Chimecho, Chinchou, Chingling, Clefable, Clefairy, Delcatty, Eevee, Espeon, Flaaffy, Flareon, Gardevoir, Glaceon, Granbull, Grumpig, Happiny, Igglybuff, Jigglypuff, Jolteon, Jynx, Lanturn, Lapras, Leafeon, Lopunny, Manaphy, Mareep, Mew, Miltank, Misdreavus, Mismagius, Phione, Skitty, Smoochum, Snubbull, Spoink, Swablu, Togekiss, Togepi, Togetic, Umbreon, Uxie, Vaporeon, Wigglytuff
Location(s)

Platinum — Survival Area; On the ledge accessed from Route 226.

Cost: 2 Blue Shards, 4 Red Shards, 2 Green Shards
Number of Uses: Unlimited

HGSS &‐ Frontier Access; House in the bottom–left corner.

Cost: 48 B.P.
Number of Uses: Unlimited
Pokemon able to learn:
Aerodactyl, Altaria, Arcanine, Arceus, Blaziken, Camerupt, Charizard, Charmander, Charmeleon, Chatot, Chimchar, Combusken, Crobat, Cyndaquil, Dragonite, Ekans, Entei, Farfetch'd, Fearow, Flareon, Flygon, Golbat, Growlithe, Heatran, Ho–Oh, Honchkrow, Hoothoot, Houndoom, Houndour, Infernape, Magby, Magcargo, Magmar, Magmortar, Mew, Moltres, Monferno, Murkrow, Natu, Ninetales, Noctowl, Numel, Pidgeot, Pidgeotto, Pidgey, Ponyta, Quilava, Rapidash, Salamence, Slugma, Spearow, Staraptor, Staravia, Starly, Swablu, Swellow, Taillow, Togekiss, Togetic, Torchic, Torkoal, Typhlosion, Vibrava, Vulpix, Xatu, Zapdos, Zubat
Location(s)

Platinum — Snowpoint City; The upper–left house.

Cost: 2 Red Shards, 4 Yellow Shards, 2 Green Shards
Number of Uses: Unlimited

HGSS — Frontier Access; House in the bottom–left corner.

Cost: 40 B.P.
Number of Uses: Unlimited
Pokemon able to learn:
Arcanine, Azelf, Azumarill, Azurill, Blaziken, Blissey, Bonsly, Breloom, Buneary, Celebi, Chansey, Cherrim, Cherubi, Chimchar, Chimecho, Chingling, Clefable, Clefairy, Cleffa, Combusken, Cresselia, Delcatty, Eevee, Electabuzz, Electivire, Elekid, Espeon, Flareon, Furret, Gallade, Gardevoir, Glaceon, Growlithe, Happiny, Hariyama, Heracross, Hitmonchan, Hitmonlee, Hitmontop, Hoppip, Igglybuff, Illumise, Infernape, Jigglypuff, Jirachi, Jolteon, Jumpluff, Jynx, Kangaskhan, Kirlia, Latias, Latios, Leafeon, Linoone, Lopunny, Lucario, Lunatone, Machamp, Machoke, Machop, Magby, Magmar, Magmortar, Makuhita, Manaphy, Mankey, Mantine, Mantyke, Marill, Medicham, Meditite, Mesprit, Mew, Miltank, Mime Jr., Minun, Monferno, Mr. Mime, Nidoking, Nidoqueen, Nidoran–F, Nidoran–M, Nidorina, Nidorino, Pachirisu, Phione, Pichu, Pikachu, Plusle, Politoed, Poliwag, Poliwhirl, Poliwrath, Primeape, Raichu, Ralts, Riolu, Sentret, Shroomish, Shuckle, Skiploom, Skitty, Smoochum, Solrock, Spinda, Sudowoodo, Sunflora, Sunkern, Tauros, Torchic, Toxicroak, Tyrogue, Umbreon, Uxie, Vaporeon, Volbeat, Wigglytuff, Zigzagoon
Location(s)

Platinum — Route 228; House in the middle of the route.

Cost: None
Number of Uses: Unlimited

HGSS — Blackthorn City; Second house left from the PokeCenter.

Cost: None
Number of Uses: Unlimited
Pokemon able to learn:
Blastoise, Feraligatr, Empoleon, Swampert
Location(s)

Platinum — Route 212; The house in the middle of the route.

Cost: 6 Blue Shards, 2 Red Shards
Number of Uses: Unlimited

HGSS — Frontier Access; House in the bottom–left corner.

Cost: 64 B.P.
Number of Uses: Unlimited
Pokemon able to learn:
Abomasnow, Abra, Aggron, Aipom, Alakazam, Ambipom, Azelf, Azumarill, Blastoise, Blissey, Buizel, Chansey, Clefable, Clefairy, Croagunk, Croconaw, Deoxys, Deoxys–A, Deoxys–D, Deoxys–S, Dragonite, Drowzee, Dusclops, Dusknoir, Electabuzz, Electivire, Elekid, Exploud, Feraligatr, Floatzel, Froslass, Furret, Gallade, Gardevoir, Gastly, Gengar, Golduck, Granbull, Grimer, Grumpig, Gulpin, Hariyama, Haunter, Hitmonchan, Hypno, Illumise, Jigglypuff, Jirachi, Jynx, Kadabra, Kangaskhan, Kecleon, Kirlia, Ledian, Ledyba, Lickilicky, Lickitung, Lombre, Lopunny, Loudred, Lucario, Ludicolo, Machamp, Machoke, Machop, Makuhita, Mankey, Marill, Marshtomp, Mawile, Medicham, Meditite, Mesprit, Metagross, Metang, Mew, Mewtwo, Miltank, Mr. Mime, Muk, Munchlax, Nidoking, Nidoqueen, Nosepass, Poliwhirl, Poliwrath, Primeape, Probopass, Psyduck, Quagsire, Ralts, Regice, Regigigas, Regirock, Registeel, Rhydon, Rhyperior, Riolu, Sableye, Sentret, Slaking, Slakoth, Slowbro, Slowking, Smoochum, Sneasel, Snorlax, Snover, Snubbull, Spinda, Squirtle, Sudowoodo, Swalot, Swampert, Teddiursa, Totodile, Toxicroak, Tyranitar, Ursaring, Uxie, Vigoroth, Volbeat, Wartortle, Weavile, Whismur, Wigglytuff, Wooper, Zangoose
Location(s)

Platinum — Route 212; The house in the middle of the route.

Cost: 6 Blue Shards, 2 Green Shards
Number of Uses: Unlimited

HGSS — Frontier Access; House in the bottom–left corner.

Cost: 48 B.P.
Number of Uses: Unlimited
Pokemon able to learn:
Abomasnow, Absol, Aggron, Arceus, Articuno, Azumarill, Azurill, Banette, Barboach, Bibarel, Bidoof, Blastoise, Blissey, Buizel, Carvanha, Castform, Chansey, Chimecho, Chinchou, Chingling, Clamperl, Clefable, Clefairy, Cleffa, Cloyster, Corphish, Corsola, Crawdaunt, Cresselia, Croagunk, Croconaw, Cubone, Darkrai, Delcatty, Delibird, Deoxys, Deoxys–A, Deoxys–D, Deoxys–S, Dewgong, Dragonair, Dragonite, Dratini, Drifblim, Drifloon, Dusclops, Dusknoir, Duskull, Empoleon, Exploud, Feebas, Feraligatr, Finneon, Floatzel, Froslass, Gardevoir, Gastly, Gastrodon, Gengar, Giratina–A, Giratina–O, Glaceon, Glalie, Goldeen, Golduck, Gorebyss, Grumpig, Gyarados, Happiny, Haunter, Horsea, Huntail, Igglybuff, Jigglypuff, Jirachi, Jynx, Kabuto, Kabutops, Kangaskhan, Kecleon, Kingdra, Kingler, Kirlia, Krabby, Kyogre, Lanturn, Lapras, Latias, Latios, Lickilicky, Lickitung, Linoone, Lombre, Lotad, Loudred, Ludicolo, Lugia, Lumineon, Luvdisc, Mamoswine, Manaphy, Mantine, Mantyke, Marill, Marowak, Marshtomp, Masquerain, Mawile, Meowth, Metagross, Metang, Mew, Mewtwo, Milotic, Miltank, Misdreavus, Mismagius, Mudkip, Munchlax, Murkrow, Nidoking, Nidoqueen, Octillery, Omanyte, Omastar, Pelipper, Persian, Phione, Piloswine, Piplup, Politoed, Poliwag, Poliwhirl, Poliwrath, Porygon, Porygon–Z, Porygon2, Prinplup, Psyduck, Quagsire, Qwilfish, Ralts, Raticate, Rattata, Rayquaza, Regice, Relicanth, Remoraid, Rhydon, Rhyhorn, Rhyperior, Sableye, Seadra, Seaking, Sealeo, Seel, Sharpedo, Shellder, Shellos, Shiftry, Shuppet, Skarmory, Skitty, Slaking, Slakoth, Slowbro, Slowking, Slowpoke, Smoochum, Sneasel, Snorlax, Snormedia‐unt, Snover, Spheal, Spinda, Spiritomb, Spoink, Squirtle, Starmie, Staryu, Suicune, Surskit, Swampert, Swinub, Tauros, Tentacool, Tentacruel, Totodile, Toxicroak, Vaporeon, Vigoroth, Wailmer, Wailord, Walrein, Wartortle, Weavile, Whismur, Whiscash, Wigglytuff, Wingull, Wooper, Zangoose, Zigzagoon
Location(s)

Platinum — Survival Area; On the ledge accessed from Route 226.

Cost: 2 Blue Shards, 2 Red Shards, 2 Yellow Shards
Number of Uses: Unlimited

HGSS — Frontier Access; House in the bottom–left corner.

Cost: 40 B.P.
Number of Uses: Unlimited
Pokemon able to learn:
Aggron, Anorith, Arceus, Armaldo, Aron, Bastiodon, Beldum, Blastoise, Cascoon, Clamperl, Cloyster, Corphish, Crawdaunt, Cubone, Deoxys–D, Dialga, Donphan, Empoleon, Forretress, Heatran, Heracross, Jirachi, Kabuto, Kabutops, Kakuna, Kingler, Krabby, Lairon, Lucario, Magcargo, Magnemite, Magneton, Magnezone, Marowak, Mawile, Metagross, Metang, Metapod, Mew, Mr. Mime, Nosepass, Omanyte, Omastar, Pineco, Pinsir, Probopass, Pupitar, Registeel, Riolu, Scizor, Scyther, Shelgon, Shellder, Shieldon, Silcoon, Skarmory, Slowbro, Slowking, Slugma, Solrock, Squirtle, Torkoal, Wartortle, Wormadam–T
Location(s)

Platinum — Survival Area; On the ledge accessed from Route 226.

Cost: 6 Red Shards, 2 Yellow Shards
Number of Uses: Unlimited

HGSS — Frontier Access; House in the bottom–left corner.

Cost: 40 B.P.
Number of Uses: Unlimited
Pokemon able to learn:
Aerodactyl, Aggron, Arcanine, Arceus, Aron, Bastiodon, Beldum, Bronzong, Camerupt, Cranidos, Dialga, Dragonite, Entei, Gabite, Garchomp, Gible, Giratina–A, Giratina–O, Glalie, Golem, Groudon, Gyarados, Hariyama, Heatran, Hippowdon, Ho–Oh, Jirachi, Kingdra, Kyogre, Lairon, Lapras, Larvitar, Lugia, Lunatone, Magnezone, Mantine, Mawile, Metagross, Metang, Mew, Milotic, Miltank, Onix, Probopass, Pupitar, Raikou, Rampardos, Rayquaza, Regice, Regigigas, Regirock, Registeel, Rhyperior, Scizor, Shieldon, Snorlax, Solrock, Steelix, Suicune, Tauros, Torterra, Tyranitar, Wailord, Walrein, Wormadam–T
Location(s)

Platinum — Route 212; The house in the middle of the route.

Cost: 4 Blue Shards, 4 Red Shards
Number of Uses: Unlimited

HGSS — Frontier Access; House in the bottom–left corner.

Cost: 40 B.P.
Number of Uses: Unlimited
Pokemon able to learn:
Abra, Absol, Aipom, Alakazam, Ambipom, Anorith, Armaldo, Azumarill, Azurill, Banette, Beedrill, Bellsprout, Blaziken, Bulbasaur, Carnivine, Chimecho, Clefable, Clefairy, Corphish, Crawdaunt, Croagunk, Cubone, Deoxys, Deoxys–D, Deoxys–S, Dodrio, Doduo, Donphan, Drapion, Drifblim, Drifloon, Empoleon, Farfetch'd, Furret, Gallade, Gastly, Gengar, Glameow, Gligar, Gliscor, Goldeen, Hariyama, Haunter, Heracross, Hitmonlee, Ivysaur, Jigglypuff, Kabuto, Kabutops, Kadabra, Kangaskhan, Kecleon, Kingler, Krabby, Kricketune, Leafeon, Ledian, Ledyba, Lickilicky, Lickitung, Mamoswine, Manaphy, Marill, Marowak, Mawile, Meowth, Mesprit, Mew, Omanyte, Omastar, Paras, Parasect, Pelipper, Persian, Phanpy, Phione, Pikachu, Pinsir, Raichu, Sableye, Sandshrew, Sandslash, Scizor, Scyther, Seaking, Sentret, Seviper, Shiftry, Shuppet, Skorupi, Sneasel, Tangela, Tangrowth, Tentacool, Tentacruel, Toxicroak, Uxie, Venusaur, Victreebel, Weavile, Weepinbell, Wigglytuff, Wingull, Zangoose
Location(s)

Platinum — Snowpoint City; The upper–left house.

Cost: 8 Green Shards
Number of Uses: Unlimited

HGSS — Frontier Access; House in the bottom–left corner.

Cost: 48 B.P.
Number of Uses: Unlimited
Pokemon able to learn:
Aipom, Ambipom, Arceus, Azelf, Bibarel, Blaziken, Blissey, Buneary, Castform, Celebi, Chansey, Chimecho, Chingling, Clefable, Clefairy, Cleffa, Combusken, Darkrai, Delcatty, Dunsparce, Eevee, Espeon, Farfetch'd, Flareon, Furret, Glaceon, Glameow, Granbull, Happiny, Igglybuff, Jigglypuff, Jirachi, Jolteon, Latias, Latios, Leafeon, Linoone, Lopunny, Manaphy, Meowth, Mew, Minun, Munchlax, Pachirisu, Persian, Phione, Plusle, Porygon, Porygon–Z, Porygon2, Purugly, Raticate, Rattata, Sentret, Shaymin, Shaymin–S, Skitty, Snorlax, Snubbull, Spinda, Stantler, Teddiursa, Togekiss, Togepi, Togetic, Torchic, Umbreon, Ursaring, Vaporeon, Wigglytuff, Zangoose, Zigzagoon
Location(s)

HGSS — Frontier Access; House in the bottom–left corner.

Cost: 32 B.P.
Number of Uses: Unlimited
Pokemon able to learn:
Aggron, Aipom, Ambipom, Armaldo, Blaziken, Bonsly, Buneary, Cacnea, Cacturne, Chimchar, Combusken, Croagunk, Croconaw, Cubone, Deoxys, Deoxys–A, Deoxys–D, Deoxys–S, Drowzee, Electabuzz, Electivire, Elekid, Exeggutor, Exploud, Feraligatr, Floatzel, Gallade, Golduck, Granbull, Grovyle, Hariyama, Heracross, Hitmonchan, Hitmonlee, Hitmontop, Hypno, Infernape, Kabutops, Kangaskhan, Kecleon, Lopunny, Loudred, Lucario, Machamp, Machoke, Machop, Magmar, Magmortar, Makuhita, Mankey, Marowak, Marshtomp, Medicham, Meditite, Mew, Mewtwo, Monferno, Mudkip, Nuzleaf, Primeape, Riolu, Sableye, Sceptile, Shiftry, Slaking, Sneasel, Snubbull, Spinda, Sudowoodo, Swampert, Totodile, Toxicroak, Treecko, Typhlosion, Tyranitar, Tyrogue, Ursaring, Vigoroth, Weavile, Zangoose
Location(s)

HGSS — Frontier Access; House in the bottom–left corner.

Cost: 32 B.P.
Number of Uses: Unlimited
Pokemon able to learn:
Abra, Absol, Alakazam, Arceus, Azelf, Baltoy, Banette, Bastiodon, Bayleef, Buneary, Celebi, Chikorita, Chimecho, Chingling, Claydol, Clefable, Clefairy, Cleffa, Corsola, Cresselia, Deoxys, Deoxys–A, Deoxys–D, Deoxys–S, Drifblim, Drifloon, Drowzee, Dunsparce, Electrode, Espeon, Gallade, Gardevoir, Girafarig, Giratina–O, Grumpig, Hoothoot, Hypno, Igglybuff, Jigglypuff, Jirachi, Jynx, Kadabra, Kecleon, Kirlia, Latias, Latios, Lopunny, Lunatone, Magnemite, Magneton, Magnezone, Medicham, Meditite, Meganium, Mesprit, Mew, Mewtwo, Milotic, Mime Jr., Misdreavus, Mismagius, Mr. Mime, Natu, Noctowl, Nosepass, Porygon, Porygon–Z, Porygon2, Probopass, Ralts, Sableye, Shuppet, Slowbro, Slowking, Slowpoke, Smoochum, Solrock, Spoink, Starmie, Staryu, Tentacool, Tentacruel, Togekiss, Togepi, Togetic, Uxie, Voltorb, Wigglytuff, Xatu
Location(s)

Platinum — Snowpoint City; The upper–left house.

Cost: 2 Blue Shards, 4 Yellow Shards, 2 Green Shards
Number of Uses: Unlimited

HGSS — Frontier Access; House in the bottom–left corner.

Cost: 40 B.P.
Number of Uses: Unlimited
Pokemon able to learn:
Aggron, Ampharos, Aron, Bastiodon, Dialga, Electabuzz, Electivire, Electrike, Electrode, Elekid, Flaaffy, Forretress, Jolteon, Lairon, Lucario, Luxio, Luxray, Magnemite, Magneton, Magnezone, Manectric, Mareep, Mawile, Metagross, Metang, Mew, Minun, Nosepass, Pachirisu, Pichu, Pikachu, Plusle, Probopass, Raichu, Raikou, Riolu, Shieldon, Shinx, Steelix, Voltorb, Wormadam–T
Location(s)

Platinum — Survival Area; On the ledge accessed from Route 226.

Cost: 4 Blue Shards, 4 Red Shard
Number of Uses: Unlimited

HGSS — Frontier Access; House in the bottom–left corner.

Cost: 32 B.P.
Number of Uses: Unlimited
Pokemon able to learn:
Abomasnow, Absol, Aggron, Aipom, Altaria, Ambipom, Anorith, Arcanine, Arceus, Armaldo, Aron, Articuno, Azelf, Azumarill, Bagon, Baltoy, Banette, Barboach, Bastiodon, Bayleef, Bibarel, Bidoof, Blastoise, Blaziken, Blissey, Breloom, Budew, Buizel, Bulbasaur, Buneary, Cacnea, Cacturne, Camerupt, Carnivine, Carvanha, Celebi, Chansey, Charizard, Charmander, Charmeleon, Chatot, Chikorita, Chimchar, Claydol, Clefable, Clefairy, Cleffa, Combee, Combusken, Corphish, Corsola, Cradily, Cranidos, Crawdaunt, Cresselia, Croagunk, Croconaw, Cubone, Cyndaquil, Darkrai, Delcatty, Delibird, Deoxys, Deoxys–A, Deoxys–D, Deoxys–S, Dialga, Diglett, Dodrio, Doduo, Donphan, Dragonite, Drapion, Drifblim, Drifloon, Dugtrio, Dunsparce, Dusclops, Dusknoir, Eevee, Electabuzz, Electivire, Electrike, Elekid, Empoleon, Entei, Espeon, Exploud, Farfetch'd, Fearow, Feraligatr, Flareon, Floatzel, Flygon, Froslass, Furret, Gabite, Gallade, Garchomp, Gardevoir, Gastrodon, Geodude, Gible, Girafarig, Giratina–A, Giratina–O, Glaceon, Glameow, Gliscor, Goldeen, Golduck, Golem, Gorebyss, Granbull, Graveler, Grimer, Grotle, Groudon, Grovyle, Growlithe, Grumpig, Gulpin, Happiny, Hariyama, Heatran, Hippopotas, Hippowdon, Hitmonchan, Hitmonlee, Hitmontop, Ho–Oh, Honchkrow, Hoothoot, Houndoom, Houndour, Huntail, Igglybuff, Illumise, Infernape, Ivysaur, Jigglypuff, Jirachi, Jolteon, Jynx, Kabuto, Kabutops, Kangaskhan, Kecleon, Kingler, Kirlia, Krabby, Kricketot, Kricketune, Kyogre, Lairon, Larvitar, Latias, Latios, Leafeon, Lickilicky, Lickitung, Lileep, Linoone, Lombre, Lopunny, Loudred, Lucario, Ludicolo, Lugia, Luxio, Luxray, Machamp, Machoke, Machop, Magby, Magcargo, Magmar, Magmortar, Makuhita, Mamoswine, Manaphy, Manectric, Mankey, Mantine, Mantyke, Marill, Marowak, Marshtomp, Masquerain, Mawile, Medicham, Meditite, Meganium, Meowth, Mesprit, Metagross, Metang, Mew, Mewtwo, Mightyena, Milotic, Miltank, Mime Jr., Minun, Moltres, Monferno, Mothim, Mr. Mime, Mudkip, Muk, Munchlax, Murkrow, Nidoking, Nidoqueen, Nidoran–F, Nidoran–M, Nidorina, Nidorino, Nincada, Ninjask, Noctowl, Nosepass, Numel, Nuzleaf, Octillery, Onix, Pachirisu, Palkia, Pelipper, Persian, Phanpy, Phione, Pichu, Pidgeot, Pidgeotto, Pidgey, Pikachu, Piloswine, Piplup, Plusle, Politoed, Poliwhirl, Poliwrath, Poochyena, Primeape, Prinplup, Probopass, Psyduck, Pupitar, Purugly, Quagsire, Quilava, Raichu, Raikou, Ralts, Rampardos, Raticate, Rattata, Rayquaza, Regice, Regigigas, Regirock, Registeel, Relicanth, Remoraid, Rhydon, Rhyhorn, Rhyperior, Riolu, Roselia, Roserade, Rotom, Rotom–A, Sableye, Salamence, Sandshrew, Sandslash, Sceptile, Seaking, Sealeo, Sentret, Seviper, Sharpedo, Shaymin, Shaymin–S, Shedinja, Shelgon, Shieldon, Shiftry, Shinx, Shuckle, Skarmory, Skitty, Skorupi, Skuntank, Slaking, Slakoth, Slowbro, Slowking, Slowpoke, Slugma, Smoochum, Sneasel, Snorlax, Snover, Snubbull, Spearow, Spheal, Spinda, Squirtle, Stantler, Staraptor, Staravia, Starly, Steelix, Stunky, Sudowoodo, Suicune, Surskit, Swablu, Swalot, Swampert, Swellow, Swinub, Taillow, Tangrowth, Teddiursa, Togekiss, Togepi, Togetic, Torchic, Torkoal, Torterra, Totodile, Toxicroak, Trapinch, Treecko, Tropius, Turtwig, Typhlosion, Tyranitar, Tyrogue, Umbreon, Ursaring, Uxie, Vaporeon, Venusaur, Vespiquen, Vibrava, Vigoroth, Volbeat, Walrein, Wartortle, Weavile, Whismur, Whiscash, Wigglytuff, Wingull, Wooper, Wormadam–S, Yanmega, Zangoose, Zapdos, Zigzagoon
Location(s)

Platinum — Route 212; The house in the middle of the route.

Cost: 6 Blue Shards, 2 Green Shards
Number of Uses: Unlimited

HGSS — Frontier Access; House in the bottom–left corner.

Cost: 48 B.P.
Number of Uses: Unlimited
Pokemon able to learn:
Aerodactyl, Altaria, Arceus, Articuno, Banette, Beautifly, Beedrill, Butterfree, Castform, Charizard, Chatot, Combee, Crobat, Darkrai, Dragonite, Drifblim, Drifloon, Dusclops, Dusknoir, Duskull, Dustox, Farfetch'd, Fearow, Finneon, Flygon, Froslass, Gastly, Gengar, Giratina–A, Giratina–O, Golbat, Haunter, Ho–Oh, Honchkrow, Hoothoot, Illumise, Ledian, Ledyba, Lugia, Lumineon, Masquerain, Mew, Misdreavus, Mismagius, Moltres, Mothim, Murkrow, Natu, Ninetales, Ninjask, Noctowl, Pelipper, Pidgeot, Pidgeotto, Pidgey, Rotom, Rotom–A, Sableye, Salamence, Scizor, Scyther, Shaymin–S, Shiftry, Shuppet, Skarmory, Spearow, Spiritomb, Staraptor, Staravia, Starly, Suicune, Swablu, Swellow, Taillow, Togekiss, Togetic, Tropius, Venomoth, Vespiquen, Vibrava, Volbeat, Vulpix, Wingull, Xatu, Yanma, Yanmega, Zapdos, Zubat
Location(s)

Platinum — Survival Area; On the ledge accessed from Route 226.

Cost: 6 Red Shards, 2 Yellow Shards
Number of Uses: Unlimited

HGSS — Frontier Access; House in the bottom–left corner.

Cost: 48 B.P.
Number of Uses: Unlimited
Pokemon able to learn:
Abomasnow, Aggron, Altaria, Ampharos, Arceus, Bagon, Bastiodon, Blastoise, Charizard, Dialga, Dragonair, Dragonite, Dratini, Exploud, Feraligatr, Flygon, Gabite, Garchomp, Gible, Giratina–A, Giratina–O, Gyarados, Heatran, Horsea, Kangaskhan, Kingdra, Lapras, Latias, Latios, Mankey, Marowak, Meganium, Mew, Nidoking, Nidoqueen, Palkia, Primeape, Rampardos, Rayquaza, Rhyperior, Salamence, Sceptile, Seadra, Shelgon, Snorlax, Swablu, Swampert, Tauros, Torterra, Tropius, Tyranitar, Venusaur, Vibrava
Location(s)

HGSS — Frontier Access; House in the bottom–left corner.

Cost: 64 B.P.
Number of Uses: Unlimited
Pokemon able to learn:
Banette, Cradily, Drifblim, Drifloon, Dunsparce, Dusclops, Dusknoir, Duskull, Forretress, Froslass, Gallade, Gardevoir, Gastly, Gastrodon, Gengar, Giratina–O, Grimer, Gulpin, Haunter, Igglybuff, Jigglypuff, Kirlia, Koffing, Lileep, Lunatone, Magcargo, Mawile, Medicham, Meditite, Mew, Misdreavus, Mismagius, Muk, Natu, Ninetales, Nosepass, Pineco, Porygon, Porygon–Z, Porygon2, Probopass, Qwilfish, Ralts, Rampardos, Rotom, Sableye, Shellos, Shuppet, Slugma, Solrock, Spiritomb, Starmie, Staryu, Swalot, Tangela, Tangrowth, Vulpix, Weezing, Wigglytuff, Xatu
Location(s)

HGSS — Frontier Access; House in the bottom–left corner.

Cost: 48 B.P.
Number of Uses: Unlimited
Pokemon able to learn:
Abomasnow, Abra, Absol, Aipom, Alakazam, Ambipom, Azelf, Banette, Blaziken, Bonsly, Cacnea, Cacturne, Chatot, Chimchar, Clefable, Clefairy, Cleffa, Croagunk, Deoxys, Deoxys–A, Deoxys–D, Deoxys–S, Drowzee, Gengar, Golduck, Grumpig, Hariyama, Hitmonchan, Hitmonlee, Hitmontop, Houndoom, Houndour, Hypno, Igglybuff, Infernape, Jigglypuff, Jynx, Kadabra, Kecleon, Latias, Lucario, Machamp, Machoke, Machop, Makuhita, Mankey, Medicham, Meditite, Mesprit, Mew, Mewtwo, Mime Jr., Monferno, Mr. Mime, Ninetales, Primeape, Psyduck, Riolu, Sableye, Shuppet, Smoochum, Snover, Spinda, Spoink, Stantler, Sudowoodo, Tauros, Toxicroak, Tyrogue, Uxie, Vulpix, Wigglytuff
Location(s)

Platinum — Survival Area; On the ledge accessed from Route 226.

Cost: 2 Blue Shards, 4 Red Shards, 2 Green Shards
Number of Uses: Unlimited

HGSS — Frontier Access; House in the bottom–left corner.

Cost: 32 B.P.
Number of Uses: Unlimited
Pokemon able to learn:
Aggron, Aron, Azumarill, Azurill, Bibarel, Bidoof, Blastoise, Blissey, Bonsly, Bronzong, Bronzor, Camerupt, Chansey, Chatot, Cherrim, Cherubi, Chimchar, Chimecho, Chingling, Clefable, Clefairy, Cleffa, Corsola, Cyndaquil, Delcatty, Delibird, Donphan, Drifblim, Drifloon, Dunsparce, Electrode, Exeggcute, Exeggutor, Exploud, Forretress, Froslass, Furret, Geodude, Glalie, Golem, Graveler, Groudon, Gulpin, Happiny, Hitmontop, Igglybuff, Infernape, Jigglypuff, Kabuto, Kabutops, Kecleon, Koffing, Lairon, Ledian, Ledyba, Lickilicky, Lickitung, Linoone, Loudred, Lunatone, Magcargo, Magnemite, Magneton, Magnezone, Marill, Marshtomp, Metagross, Metang, Mew, Miltank, Minun, Monferno, Mudkip, Munchlax, Nosepass, Numel, Nuzleaf, Omanyte, Omastar, Onix, Pachirisu, Phanpy, Pichu, Pikachu, Pineco, Plusle, Probopass, Purugly, Quagsire, Quilava, Qwilfish, Raichu, Regice, Regirock, Registeel, Rhydon, Rhyhorn, Rhyperior, Salamence, Sandshrew, Sandslash, Sealeo, Seedot, Sentret, Shelgon, Shiftry, Shuckle, Skitty, Slugma, Snorlax, Snorunt, Solrock, Spheal, Spinda, Squirtle, Starmie, Staryu, Steelix, Sudowoodo, Swalot, Swampert, Teddiursa, Togekiss, Togepi, Togetic, Torkoal, Typhlosion, Ursaring, Voltorb, Wailmer, Wailord, Walrein, Wartortle, Weezing, Whismur, Wigglytuff, Wooper, Wormadam–S, Zangoose, Zigzagoon
Location(s)

Platinum — Survival Area; On the ledge accessed from Route 226.

Cost: 4 Red Shards, 4 Green Shards
Number of Uses: Unlimited

HGSS — Frontier Access; House in the bottom–left corner.

Cost: 40 B.P.
Number of Uses: Unlimited
Pokemon able to learn:
Abomasnow, Aipom, Ambipom, Arbok, Bayleef, Bellossom, Bellsprout, Breloom, Budew, Bulbasaur, Cacnea, Cacturne, Carnivine, Celebi, Cherrim, Cherubi, Chikorita, Cradily, Delibird, Donphan, Ekans, Exeggcute, Exeggutor, Gloom, Grotle, Grovyle, Gulpin, Hoppip, Ivysaur, Jumpluff, Leafeon, Lileep, Linoone, Lombre, Lotad, Ludicolo, Mankey, Mantine, Meganium, Meowth, Mew, Munchlax, Nuzleaf, Octillery, Oddish, Pachirisu, Paras, Parasect, Pelipper, Persian, Phanpy, Primeape, Remoraid, Roselia, Roserade, Sceptile, Seedot, Shaymin, Shaymin–S, Shiftry, Shroomish, Skiploom, Snorlax, Snover, Sunflora, Sunkern, Swalot, Tangela, Tangrowth, Teddiursa, Torterra, Treecko, Turtwig, Ursaring, Venusaur, Victreebel, Vileplume, Weepinbell, Wormadam, Zigzagoon
Location(s)

Platinum — Survival Area; On the ledge accessed from Route 226.

Cost: 2 Blue Shards, 2 Red Shards, 2 Yellow Shards, 2 Green Shards
Number of Uses: Unlimited

HGSS — Frontier Access; House in the bottom–left corner.

Cost: 40 B.P.
Number of Uses: Unlimited
Pokemon able to learn:
Abra, Alakazam, Ampharos, Arceus, Ariados, Articuno, Azelf, Baltoy, Beautifly, Blastoise, Bronzong, Bronzor, Butterfree, Celebi, Chimecho, Chinchou, Chingling, Claydol, Clefable, Clefairy, Cleffa, Cloyster, Cresselia, Delibird, Deoxys, Deoxys–A, Deoxys–D, Deoxys–S, Dewgong, Drowzee, Dustox, Electabuzz, Electivire, Electrike, Electrode, Elekid, Empoleon, Espeon, Flaaffy, Forretress, Froslass, Gallade, Gardevoir, Girafarig, Glaceon, Glalie, Golduck, Gorebyss, Grumpig, Ho–Oh, Horsea, Hypno, Jirachi, Jolteon, Jynx, Kadabra, Kingdra, Kirlia, Kyogre, Lanturn, Lapras, Lugia, Lunatone, Luxio, Luxray, Magnemite, Magneton, Magnezone, Manaphy, Manectric, Mantine, Mareep, Masquerain, Medicham, Meditite, Mesprit, Metagross, Metang, Mew, Mewtwo, Mime Jr., Minun, Mothim, Mr. Mime, Natu, Octillery, Phione, Pichu, Pikachu, Piplup, Plusle, Porygon, Porygon–Z, Porygon2, Prinplup, Psyduck, Qwilfish, Raichu, Raikou, Ralts, Regice, Remoraid, Rotom, Rotom–A, Sableye, Seadra, Sealeo, Seel, Shinx, Slowbro, Slowking, Slowpoke, Smoochum, Solrock, Spheal, Spinarak, Spoink, Stantler, Starmie, Staryu, Suicune, Surskit, Togekiss, Togepi, Togetic, Uxie, Vaporeon, Venomoth, Venonat, Vespiquen, Volbeat, Voltorb, Walrein, Wigglytuff, Wormadam, Wormadam–S, Wormadam–T, Xatu, Yanma, Yanmega, Zapdos
Location(s)

HGSS — Frontier Access; House in the bottom–left corner.

Cost: 64 B.P.
Number of Uses: Unlimited
Pokemon able to learn
Aerodactyl, Altaria, Articuno, Chatot, Crobat, Delibird, Dodrio, Fearow, Gliscor, Ho–oh, Honchkrow, Lugia, Mew, Moltres, Noctowl, Pelipper, Pidgeot, Skarmory, Staraptor, Swellow, Togekiss, Xatu, Zapdos
Location(s)

Platinum — Snowpoint City; The upper–left house.

Cost: 2 Red Shards, 4 Yellow Shards, 2 Green Shards
Number of Uses: Unlimited

HGSS — Frontier Access; House in the bottom–left corner.

Cost: 32 B.P.
Number of Uses: Unlimited
Pokemon able to learn:
Abomasnow, Abra, Absol, Aerodactyl, Aggron, Aipom, Alakazam, Altaria, Ambipom, Ampharos, Anorith, Arbok, Arcanine, Arceus, Armaldo, Aron, Articuno, Azelf, Azumarill, Azurill, Bagon, Baltoy, Barboach, Bastiodon, Bayleef, Beautifly, Beedrill, Beldum, Bellossom, Bellsprout, Bibarel, Bidoof, Blastoise, Blaziken, Blissey, Bonsly, Breloom, Bronzong, Bronzor, Budew, Buizel, Bulbasaur, Buneary, Burmy, Butterfree, Cacnea, Cacturne, Camerupt, Carnivine, Carvanha, Cascoon, Castform, Caterpie, Celebi, Chansey, Charizard, Charmander, Charmeleon, Chatot, Cherrim, Cherubi, Chikorita, Chimchar, Chimecho, Chinchou, Chingling, Clamperl, Claydol, Clefable, Clefairy, Cleffa, Cloyster, Combee, Combusken, Corphish, Corsola, Cradily, Cranidos, Crawdaunt, Cresselia, Croagunk, Crobat, Croconaw, Cubone, Cyndaquil, Darkrai, Delcatty, Deoxys, Deoxys–A, Deoxys–D, Deoxys–S, Dewgong, Dialga, Diglett, Dodrio, Doduo, Donphan, Dragonair, Dragonite, Drapion, Dratini, Drifblim, Drifloon, Dugtrio, Dunsparce, Dusclops, Dusknoir, Duskull, Dustox, Eevee, Ekans, Electabuzz, Electivire, Electrike, Electrode, Elekid, Empoleon, Entei, Espeon, Exeggcute, Exeggutor, Exploud, Farfetch'd, Fearow, Feebas, Feraligatr, Finneon, Flaaffy, Flareon, Floatzel, Flygon, Forretress, Froslass, Furret, Gabite, Gallade, Garchomp, Gardevoir, Gastly, Gastrodon, Gengar, Geodude, Gible, Girafarig, Giratina–A, Giratina–O, Glaceon, Glalie, Glameow, Gligar, Gliscor, Gloom, Golbat, Goldeen, Golduck, Golem, Gorebyss, Granbull, Graveler, Grimer, Grotle, Groudon, Grovyle, Growlithe, Grumpig, Gulpin, Gyarados, Happiny, Hariyama, Haunter, Heatran, Heracross, Hippopotas, Hippowdon, Hitmonchan, Hitmonlee, Hitmontop, Ho–Oh, Hoothoot, Hoppip, Horsea, Houndoom, Houndour, Huntail, Igglybuff, Illumise, Infernape, Ivysaur, Jigglypuff, Jirachi, Jolteon, Jumpluff, Jynx, Kabuto, Kabutops, Kadabra, Kangaskhan, Kecleon, Kingdra, Kingler, Kirlia, Koffing, Krabby, Kricketot, Kricketune, Kyogre, Lairon, Lanturn, Lapras, Larvitar, Latias, Latios, Leafeon, Ledian, Ledyba, Lickilicky, Lickitung, Lileep, Linoone, Lombre, Lopunny, Lotad, Loudred, Lucario, Ludicolo, Lugia, Lumineon, Lunatone, Luvdisc, Luxio, Luxray, Machamp, Machoke, Machop, Magby, Magcargo, Magmar, Magmortar, Magnemite, Magneton, Magnezone, Makuhita, Mamoswine, Manaphy, Manectric, Mantine, Mantyke, Mareep, Marill, Marowak, Marshtomp, Masquerain, Mawile, Medicham, Meditite, Meganium, Meowth, Mesprit, Metagross, Metang, Mew, Mewtwo, Mightyena, Milotic, Miltank, Mime Jr., Minun, Misdreavus, Mismagius, Moltres, Monferno, Mothim, Mr. Mime, Mudkip, Muk, Munchlax, Natu, Nidoking, Nidoqueen, Nidoran–F, Nidoran–M, Nidorina, Nidorino, Nincada, Ninetales, Ninjask, Noctowl, Nosepass, Numel, Nuzleaf, Octillery, Oddish, Omanyte, Omastar, Onix, Pachirisu, Palkia, Paras, Parasect, Pelipper, Persian, Phanpy, Phione, Pichu, Pidgeot, Pidgeotto, Pidgey, Pikachu, Piloswine, Pineco, Pinsir, Piplup, Plusle, Politoed, Poliwag, Poliwhirl, Poliwrath, Ponyta, Poochyena, Porygon, Porygon–Z, Porygon2, Prinplup, Probopass, Psyduck, Pupitar, Purugly, Quagsire, Quilava, Qwilfish, Raichu, Raikou, Ralts, Rampardos, Rapidash, Raticate, Rattata, Rayquaza, Regice, Regigigas, Regirock, Registeel, Relicanth, Remoraid, Rhydon, Rhyhorn, Rhyperior, Riolu, Roselia, Roserade, Rotom, Rotom–A, Sableye, Salamence, Sandshrew, Sandslash, Sceptile, Scizor, Scyther, Seadra, Seaking, Sealeo, Seedot, Seel, Sentret, Seviper, Sharpedo, Shaymin, Shaymin–S, Shedinja, Shelgon, Shellder, Shellos, Shieldon, Shiftry, Shinx, Shroomish, Shuckle, Silcoon, Skarmory, Skiploom, Skitty, Skorupi, Skuntank, Slaking, Slakoth, Slowbro, Slowking, Slowpoke, Slugma, Smoochum, Sneasel, Snorlax, Snorunt, Snover, Snubbull, Solrock, Spearow, Spheal, Spinda, Spiritomb, Spoink, Squirtle, Stantler, Staraptor, Staravia, Starly, Starmie, Staryu, Steelix, Stunky, Sudowoodo, Suicune, Sunflora, Sunkern, Surskit, Swablu, Swalot, Swampert, Swellow, Swinub, Taillow, Tangela, Tangrowth, Tauros, Teddiursa, Tentacool, Tentacruel, Togekiss, Togepi, Togetic, Torchic, Torkoal, Torterra, Totodile, Toxicroak, Trapinch, Treecko, Tropius, Turtwig, Typhlosion, Tyranitar, Tyrogue, Umbreon, Ursaring, Uxie, Vaporeon, Venomoth, Venonat, Venusaur, Vespiquen, Vibrava, Victreebel, Vigoroth, Vileplume, Volbeat, Voltorb, Vulpix, Wailmer, Wailord, Walrein, Wartortle, Weavile, Weepinbell, Weezing, Whismur, Whiscash, Wigglytuff, Wingull, Wooper, Wormadam, Wormadam–S, Wormadam–T, Wurmple, Xatu, Yanma, Yanmega, Zangoose, Zapdos, Zigzagoon, Zubat
Location(s)

Platinum — Snowpoint City; The upper–left house.

Cost: 8 Yellow Shards
Number of Uses: Unlimited

HGSS — Frontier Access; House in the bottom–left corner.

Cost: 40 B.P.
Number of Uses: Unlimited
Pokemon able to learn:
Absol, Aerodactyl, Aggron, Aipom, Ambipom, Arbok, Aron, Articuno, Banette, Cacnea, Cacturne, Carvanha, Corphish, Cranidos, Crawdaunt, Croagunk, Croconaw, Darkrai, Ditto, Dragonair, Dragonite, Dratini, Drifblim, Drifloon, Dunsparce, Dusclops, Dusknoir, Duskull, Eevee, Ekans, Feraligatr, Flareon, Froslass, Gastly, Gengar, Giratina–A, Giratina–O, Glalie, Gyarados, Haunter, Honchkrow, Houndoom, Houndour, Jolteon, Kabuto, Kabutops, Kangaskhan, Koffing, Lairon, Lapras, Larvitar, Mankey, Meowth, Mew, Mewtwo, Mightyena, Misdreavus, Mismagius, Moltres, Murkrow, Nincada, Ninetales, Ninjask, Nuzleaf, Omanyte, Omastar, Persian, Poochyena, Porygon, Primeape, Pupitar, Rampardos, Rhydon, Rhyhorn, Rhyperior, Rotom, Rotom–A, Sableye, Seedot, Sharpedo, Shedinja, Shiftry, Shuppet, Sneasel, Snorlax, Snorunt, Spiritomb, Stantler, Tauros, Totodile, Toxicroak, Tyranitar, Umbreon, Vaporeon, Vulpix, Weavile, Weezing, Zapdos
Location(s)

HGSS — Frontier Access; House in the bottom–left corner.

Cost: 48 B.P.
Number of Uses: Unlimited
Pokemon able to learn:
Anorith, Ariados, Armaldo, Beautifly, Beedrill, Bulbasaur, Burmy, Butterfree, Cascoon, Caterpie, Combee, Cradily, Dustox, Forretress, Gastrodon, Illumise, Ivysaur, Kakuna, Kricketot, Kricketune, Ledian, Ledyba, Lileep, Mantine, Masquerain, Metapod, Mew, Mothim, Nincada, Ninjask, Octillery, Paras, Parasect, Pineco, Pinsir, Remoraid, Shedinja, Shellos, Shuckle, Silcoon, Spinarak, Surskit, Venomoth, Venonat, Venusaur, Vespiquen, Volbeat, Weedle, Wormadam, Wormadam–G, Wormadam–S, Wurmple, Yanma, Yanmega
Location(s)

Platinum — Route 212; The house in the middle of the route.

Cost: 6 Blue Shards, 2 Yellow Shards
Number of Uses: Unlimited

HGSS — Frontier Access; House in the bottom–left corner.

Cost: 40 B.P.
Number of Uses: Unlimited
Pokemon able to learn:
Absol, Ariados, Banette, Bellsprout, Bonsly, Cacnea, Cacturne, Celebi, Chinchou, Corsola, Croagunk, Darkrai, Delcatty, Diglett, Drifblim, Drifloon, Dugtrio, Dusclops, Dusknoir, Duskull, Electrode, Froslass, Furret, Gastly, Gengar, Geodude, Girafarig, Glameow, Golem, Graveler, Haunter, Hitmonlee, Hitmontop, Honchkrow, Houndoom, Houndour, Huntail, Kangaskhan, Kecleon, Lanturn, Latias, Mawile, Mew, Mightyena, Misdreavus, Mismagius, Murkrow, Natu, Nidoking, Nidoran–M, Nidorino, Poochyena, Purugly, Raticate, Rattata, Rotom, Rotom–A, Sableye, Sentret, Seviper, Shedinja, Shiftry, Shuppet, Skitty, Skuntank, Slaking, Slakoth, Spinarak, Spinda, Spiritomb, Stantler, Stunky, Sudowoodo, Toxicroak, Umbreon, Victreebel, Vigoroth, Voltorb, Weepinbell, Wormadam, Wormadam–S, Wormadam–T, Xatu
Location(s)

HGSS — Frontier Access; House in the bottom–left corner.

Cost: 40 B.P.
Number of Uses: Unlimited
Pokemon able to learn:
Bibarel, Bidoof, Carvanha, Croagunk, Crobat, Furret, Glalie, Glameow, Golbat, Granbull, Houndoom, Houndour, Huntail, Linoone, Mawile, Mew, Mightyena, Nidoking, Nidoqueen, Nidoran–F, Nidoran–M, Nidorina, Nidorino, Pachirisu, Poochyena, Purugly, Raticate, Rattata, Sandshrew, Sandslash, Sealeo, Sentret, Sharpedo, Snubbull, Spheal, Toxicroak, Walrein, Zigzagoon, Zubat
Location(s)

Platinum — Survival Area; On the ledge accessed from Route 226.

Cost: 8 Red Shards
Number of Uses: Unlimited

HGSS — Frontier Access; House in the bottom–left corner.

Cost: 48 B.P.
Number of Uses: Unlimited
Pokemon able to learn:
Absol, Aggron, Armaldo, Aron, Azumarill, Bibarel, Bidoof, Blaziken, Breloom, Cacturne, Corphish, Cranidos, Crawdaunt, Croconaw, Deoxys–A, Donphan, Dragonite, Feraligatr, Flareon, Geodude, Golem, Granbull, Graveler, Grotle, Hariyama, Hippopotas, Hippowdon, Hitmonlee, Honchkrow, Kabutops, Kingler, Krabby, Lairon, Larvitar, Luxray, Machamp, Machoke, Machop, Makuhita, Mamoswine, Marill, Marshtomp, Mew, Mudkip, Munchlax, Nidoking, Nidoqueen, Phanpy, Piloswine, Pinsir, Pupitar, Rampardos, Regice, Regigigas, Regirock, Registeel, Rhydon, Rhyhorn, Rhyperior, Scizor, Snorlax, Snubbull, Swampert, Swinub, Teddiursa, Torterra, Totodile, Turtwig, Tyranitar, Ursaring
Location(s)

Platinum — Snowpoint City; The upper–left house.

Cost: 2 Yellow Shards, 2 Yellow Shards, 2 Green Shards
Number of Uses: Unlimited

HGSS — Frontier Access; House in the bottom–left corner.

Cost: 40 B.P.
Number of Uses: Unlimited
Pokemon able to learn:
Absol, Aerodactyl, Aipom, Altaria, Ambipom, Ampharos, Arcanine, Arceus, Articuno, Azelf, Azumarill, Azurill, Beautifly, Beedrill, Bibarel, Bidoof, Blaziken, Budew, Buizel, Buneary, Butterfree, Carvanha, Castform, Celebi, Charizard, Charmander, Charmeleon, Chatot, Chimchar, Chingling, Cloyster, Combee, Combusken, Crawdaunt, Cresselia, Crobat, Cyndaquil, Darkrai, Delcatty, Delibird, Deoxys, Deoxys–S, Dialga, Dodrio, Doduo, Dragonair, Dragonite, Dratini, Drifblim, Drifloon, Dustox, Eevee, Electabuzz, Electivire, Electrike, Electrode, Elekid, Entei, Espeon, Farfetch'd, Fearow, Feebas, Finneon, Flaaffy, Flareon, Floatzel, Flygon, Furret, Gabite, Gallade, Garchomp, Gardevoir, Gastly, Gible, Girafarig, Giratina–A, Giratina–O, Glaceon, Glameow, Gligar, Gliscor, Golbat, Goldeen, Golduck, Gorebyss, Groudon, Grovyle, Growlithe, Grumpig, Hitmonchan, Hitmonlee, Hitmontop, Ho–Oh, Honchkrow, Hoothoot, Horsea, Houndoom, Houndour, Huntail, Illumise, Infernape, Jirachi, Jolteon, Kecleon, Kingdra, Kirlia, Kyogre, Latias, Latios, Leafeon, Ledian, Ledyba, Linoone, Lopunny, Lucario, Lugia, Lumineon, Lunatone, Luvdisc, Luxio, Luxray, Magnemite, Magneton, Magnezone, Manaphy, Manectric, Mankey, Mantine, Mantyke, Mareep, Marill, Masquerain, Medicham, Meditite, Meowth, Mesprit, Metagross, Metang, Mew, Mewtwo, Milotic, Minun, Misdreavus, Mismagius, Moltres, Monferno, Mothim, Munchlax, Murkrow, Natu, Ninetales, Ninjask, Noctowl, Nuzleaf, Octillery, Pachirisu, Palkia, Pelipper, Persian, Phione, Pichu, Pidgeot, Pidgeotto, Pidgey, Pikachu, Plusle, Ponyta, Porygon, Porygon–Z, Porygon2, Primeape, Psyduck, Purugly, Quilava, Qwilfish, Raichu, Raikou, Ralts, Rapidash, Raticate, Rattata, Rayquaza, Remoraid, Riolu, Roselia, Roserade, Rotom, Rotom–A, Salamence, Sandshrew, Sandslash, Sceptile, Scizor, Scyther, Seadra, Seaking, Sentret, Seviper, Sharpedo, Shaymin, Shaymin–S, Shellder, Shiftry, Shinx, Skarmory, Skitty, Skuntank, Slowbro, Slowking, Slowpoke, Sneasel, Solrock, Spearow, Spinda, Spoink, Stantler, Staraptor, Staravia, Starly, Starmie, Staryu, Steelix, Stunky, Suicune, Surskit, Swablu, Swellow, Taillow, Teddiursa, Togekiss, Togepi, Togetic, Torchic, Treecko, Typhlosion, Tyrogue, Umbreon, Ursaring, Uxie, Vaporeon, Venomoth, Venonat, Vespiquen, Vibrava, Volbeat, Voltorb, Vulpix, Weavile, Wingull, Xatu, Yanma, Yanmega, Zangoose, Zapdos, Zigzagoon, Zubat
Location(s)

Platinum — Snowpoint City; The upper–left house.

Cost: 2 Yellow Shards, 6 Green Shards
Number of Uses: Unlimited

HGSS — Frontier Access; House in the bottom–left corner.

Cost: 40 B.P.
Number of Uses: Unlimited
Pokemon able to learn:
Abomasnow, Bayleef, Bellossom, Bellsprout, Breloom, Budew, Bulbasaur, Cacnea, Cacturne, Carnivine, Celebi, Cherrim, Cherubi, Chikorita, Cradily, Exeggcute, Exeggutor, Gloom, Grotle, Grovyle, Hoppip, Ivysaur, Jumpluff, Leafeon, Lileep, Lombre, Lotad, Ludicolo, Meganium, Mew, Nuzleaf, Oddish, Paras, Parasect, Roselia, Roserade, Sceptile, Seedot, Shaymin, Shaymin–S, Shiftry, Shroomish, Skiploom, Snover, Sunflora, Sunkern, Tangela, Tangrowth, Torterra, Treecko, Tropius, Turtwig, Venusaur, Victreebel, Vileplume, Weepinbell, Wormadam
Location(s)

HGSS — Frontier Access; House in the bottom–left corner.

Cost: 48 B.P.
Number of Uses: Unlimited
Pokemon able to learn:
Aerodactyl, Altaria, Arceus, Articuno, Beautifly, Beedrill, Butterfree, Castform, Charizard, Chatot, Combee, Crobat, Dragonite, Drifblim, Drifloon, Dustox, Fearow, Finneon, Flygon, Giratina–O, Gligar, Gliscor, Golbat, Ho–Oh, Honchkrow, Hoothoot, Illumise, Latias, Latios, Ledian, Ledyba, Lugia, Lumineon, Mantine, Masquerain, Mew, Moltres, Mothim, Murkrow, Natu, Noctowl, Pelipper, Pidgeot, Pidgeotto, Pidgey, Rayquaza, Salamence, Scizor, Scyther, Shaymin–S, Shiftry, Skarmory, Spearow, Staraptor, Staravia, Starly, Suicune, Swablu, Swellow, Taillow, Togekiss, Togetic, Tropius, Venomoth, Vespiquen, Vibrava, Volbeat, Wingull, Xatu, Yanma, Yanmega, Zapdos, Zubat
Location(s)

Platinum — Route 212; The house in the middle of the route.

Cost: 6 Blue Shards, 2 Red Shards
Number of Uses: Unlimited

HGSS — Frontier Access; House in the bottom–left corner.

Cost: 64 B.P.
Number of Uses: Unlimited
Pokemon able to learn:
Abra, Aggron, Aipom, Alakazam, Ambipom, Ampharos, Azelf, Blaziken, Blissey, Breloom, Cacnea, Cacturne, Chansey, Charizard, Charmander, Charmeleon, Chimchar, Clefable, Clefairy, Combusken, Cranidos, Croagunk, Cubone, Deoxys, Dragonite, Drowzee, Dusclops, Dusknoir, Electabuzz, Electivire, Elekid, Exploud, Flaaffy, Flygon, Furret, Gallade, Gardevoir, Gastly, Gengar, Geodude, Golem, Granbull, Graveler, Grimer, Groudon, Grovyle, Grumpig, Gulpin, Hariyama, Haunter, Hitmonchan, Hypno, Illumise, Infernape, Jigglypuff, Jirachi, Kadabra, Kangaskhan, Kecleon, Kirlia, Ledian, Ledyba, Lickilicky, Lickitung, Lombre, Lopunny, Loudred, Lucario, Ludicolo, Machamp, Machoke, Machop, Magby, Magmar, Magmortar, Makuhita, Mankey, Marowak, Mawile, Medicham, Meditite, Mesprit, Metagross, Metang, Mew, Mewtwo, Miltank, Minun, Monferno, Mr. Mime, Muk, Munchlax, Nidoking, Nidoqueen, Nosepass, Pachirisu, Pikachu, Plusle, Primeape, Probopass, Raichu, Ralts, Rampardos, Regice, Regigigas, Regirock, Registeel, Rhydon, Rhyperior, Riolu, Sableye, Sceptile, Sentret, Slaking, Slakoth, Snorlax, Snubbull, Spinda, Sudowoodo, Swalot, Teddiursa, Toxicroak, Treecko, Typhlosion, Tyranitar, Ursaring, Uxie, Vigoroth, Volbeat, Whismur, Wigglytuff, Zangoose
Location(s)

Platinum — Route 212; The house in the middle of the route.

Cost: 4 Blue Shards, 4 Yellow Shards
Number of Uses: Unlimited

HGSS — Frontier Access; House in the bottom–left corner.

Cost: 48 B.P.
Number of Uses: Unlimited
Pokemon able to learn:
Abra, Alakazam, Arceus, Azelf, Baltoy, Banette, Bronzong, Bronzor, Celebi, Chimecho, Chingling, Claydol, Clefable, Clefairy, Cleffa, Cresselia, Darkrai, Deoxys, Deoxys–A, Deoxys–D, Deoxys–S, Drifblim, Drifloon, Drowzee, Dusclops, Dusknoir, Duskull, Espeon, Froslass, Gallade, Gardevoir, Gastly, Gengar, Girafarig, Grumpig, Haunter, Hypno, Jirachi, Jynx, Kadabra, Kecleon, Kirlia, Latias, Latios, Linoone, Lugia, Medicham, Meditite, Mesprit, Metagross, Metang, Mew, Mewtwo, Mime Jr., Misdreavus, Mismagius, Mr. Mime, Natu, Porygon, Porygon–Z, Porygon2, Ralts, Rotom, Rotom–A, Sableye, Shedinja, Shuppet, Slowbro, Slowking, Slowpoke, Smoochum, Spiritomb, Spoink, Starmie, Togekiss, Togepi, Togetic, Uxie, Xatu, Zigzagoon
Location(s)

Platinum — Survival Area; On the ledge accessed from Route 226.

Cost: 6 Red Shards, 2 Green Shards
Number of Uses: Unlimited

HGSS — Frontier Access; House in the bottom–left corner.

Cost: 40 B.P.
Number of Uses: Unlimited
Pokemon able to learn:
Aerodactyl, Altaria, Arceus, Articuno, Bagon, Beautifly, Butterfree, Charizard, Chatot, Crobat, Dialga, Dodrio, Doduo, Dragonair, Dragonite, Dratini, Dustox, Farfetch'd, Fearow, Finneon, Flygon, Gabite, Garchomp, Gible, Giratina–A, Giratina–O, Golbat, Gyarados, Hitmontop, Ho–Oh, Honchkrow, Hoothoot, Kingdra, Latias, Latios, Lugia, Lumineon, Mantyke, Masquerain, Mew, Milotic, Moltres, Mothim, Murkrow, Natu, Noctowl, Onix, Palkia, Pelipper, Pidgeot, Pidgeotto, Pidgey, Rayquaza, Salamence, Seadra, Shelgon, Shiftry, Skarmory, Spearow, Staraptor, Staravia, Starly, Starmie, Staryu, Steelix, Swablu, Swellow, Taillow, Togekiss, Togetic, Tropius, Twister, Venomoth, Vibrava, Wingull, Xatu, Zapdos, Zubat
Location(s)

Platinum – Snowpoint City; The upper–left house.

Cost: 6 Yellow Shards, 2 Green Shards
Number of Uses: Unlimited

HGSS — Frontier Access; House in the bottom–left corner.

Cost: 48 B.P.
Number of Uses: Unlimited
Pokemon able to learn:
Aggron, Aipom, Altaria, Ambipom, Aron, Azelf, Azurill, Bellossom, Bonsly, Budew, Buneary, Carvanha, Celebi, Chatot, Chimchar, Chimecho, Chingling, Cleffa, Cranidos, Crobat, Croconaw, Cubone, Dodrio, Doduo, Elekid, Exeggcute, Exploud, Farfetch'd, Feraligatr, Furret, Gastly, Gengar, Girafarig, Golbat, Groudon, Growlithe, Gyarados, Happiny, Haunter, Heatran, Honchkrow, Hoothoot, Houndoom, Houndour, Igglybuff, Jirachi, Kangaskhan, Koffing, Kricketot, Kricketune, Kyogre, Lairon, Larvitar, Ledian, Ledyba, Lombre, Lopunny, Lotad, Loudred, Ludicolo, Magby, Manaphy, Mankey, Marowak, Meowth, Mew, Mightyena, Mime Jr., Minun, Misdreavus, Mismagius, Munchlax, Murkrow, Nidoking, Nidoqueen, Ninjask, Noctowl, Pachirisu, Pelipper, Persian, Phione, Pichu, Pidgeot, Pidgeotto, Pidgey, Plusle, Poochyena, Porygon–Z, Primeape, Pupitar, Rampardos, Rayquaza, Rhydon, Rhyhorn, Rhyperior, Sentret, Sharpedo, Slowking, Smoochum, Spinda, Spiritomb, Stantler, Sunflora, Sunkern, Swablu, Tauros, Togepi, Totodile, Tyranitar, Tyrogue, Ursaring, Vigoroth, Weezing, Whismur, Wingull, Wormadam, Wormadam–S, Wormadam–T, Yanma, Yanmega, Zubat
Location(s)

Platinum — Route 212; The house in the middle of the route.

Cost: 4 Blue Shards, 2 Red Shards, 2 Green Shards
Number of Uses: Unlimited

HGSS — Frontier Access; House in the bottom–left corner.

Cost: 48 B.P.
Number of Uses: Unlimited
Pokemon able to learn:
Blaziken, Breloom, Chimchar, Combusken, Croagunk, Gallade, Hariyama, Heracross, Hitmonchan, Hitmonlee, Hitmontop, Infernape, Lucario, Machamp, Machoke, Machop, Makuhita, Mankey, Medicham, Meditite, Mew, Monferno, Poliwrath, Primeape, Riolu, Toxicroak, Tyrogue
Location(s)

HGSS — Frontier Access; House in the bottom–left corner.

Cost: 48 B.P.
Number of Uses: Unlimited
Pokemon able to learn:
Abomasnow, Bayleef, Bellossom, Bellsprout, Breloom, Budew, Bulbasaur, Cacnea, Cacturne, Carnivine, Celebi, Cherrim, Cherubi, Chikorita, Cradily, Exeggcute, Exeggutor, Gloom, Golduck, Grotle, Grovyle, Hoppip, Ivysaur, Jumpluff, Leafeon, Lileep, Meganium, Mew, Nuzleaf, Oddish, Paras, Parasect, Psyduck, Roselia, Roserade, Sceptile, Seedot, Shaymin, Shaymin–S, Shiftry, Shroomish, Skiploom, Snover, Sunflora, Sunkern, Tangela, Tangrowth, Torterra, Treecko, Tropius, Turtwig, Venusaur, Victreebel, Vileplume, Weepinbell, Wormadam
Location(s)

Platinum — Route 212; The house in the middle of the route.

Cost: 4 Blue Shards, 4 Yellow Shards
Number of Uses: Unlimited

HGSS — Frontier Access; House in the bottom–left corner.

Cost: 64 B.P.
Number of Uses: Unlimited
Pokemon able to learn:
Abra, Absol, Alakazam, Arceus, Azelf, Bagon, Baltoy, Beldum, Blastoise, Blissey, Bronzong, Carvanha, Celebi, Chansey, Chimecho, Chingling, Claydol, Clefable, Clefairy, Cleffa, Cranidos, Cresselia, Crobat, Delcatty, Deoxys, Deoxys–A, Deoxys–D, Deoxys–S, Drowzee, Dunsparce, Electivire, Espeon, Exeggutor, Exploud, Gallade, Gardevoir, Girafarig, Golbat, Golduck, Grumpig, Happiny, Ho–Oh, Hoothoot, Hypno, Illumise, Jirachi, Jynx, Kadabra, Kirlia, Lapras, Latias, Latios, Lickilicky, Lickitung, Lombre, Lotad, Loudred, Lucario, Ludicolo, Lugia, Lunatone, Magmortar, Medicham, Meditite, Mesprit, Metagross, Metang, Mew, Mewtwo, Miltank, Mr. Mime, Munchlax, Natu, Ninetales, Noctowl, Porygon, Porygon–Z, Porygon2, Psyduck, Ralts, Rampardos, Raticate, Rattata, Regigigas, Rhyperior, Riolu, Sableye, Salamence, Sharpedo, Shaymin, Shaymin–S, Shelgon, Skitty, Slowbro, Slowking, Slowpoke, Smoochum, Snorlax, Solrock, Spinda, Spoink, Squirtle, Stantler, Tangrowth, Tauros, Togekiss, Togepi, Togetic, Uxie, Venomoth, Venonat, Volbeat, Vulpix, Wartortle, Whismur, Whiscash, Xatu, Zubat