Do You Even Lift: Over With Unova - Part 2
Today is the sixth day of being stranded in the middle of western Unova, we are Pokémonless, Badgeless, and the worst thing is there is no bridge to connect us back to the mainland. A part of Unova without giant flashy bridges might as well not have the Gyms take place in an entire clockwise path. The culture of this area is derelict, their movie premieres are awful and the acting is sloppy, the greenscreen effects are really noticeable too. Treecko and I, Layell, have been told that to get back to the mainland we will need a Badge we already got from a kid we already beat and interrupt a band practice to get another one. I just want to watch films so I'll wait for Treecko to do that.
Cheren
Aspertia City is the first city to be featured as the home of our beloved silent protagonist. I've got to say though, this is a pretty boring city. There's a Trainer school and a Pokémon Center, and I think there's a garden by one of the houses in town! That's about it. With absolutely nothing else to do, let's go straight to the Gym.

Gym Puzzle

It's interesting that one of the least difficult Gym puzzles in the Pokémon world is also one of the neatest ones. In Aspertia City's Gym, you're taken back to your old days with your giant brick Game Boy that took four AA batteries and your VHS recordings of the show. You fight your opponents, fellow students at the Trainer school, on lines-drawn-in-the-dirt battlefields, and you can feel the adrenaline rushing through your veins as you release your starter Pokémon from its Poké Ball. Okay, I realize that the puzzle sucks, but it gets bonus points for the ~nostalgia~.
5/10

Difficulty

Cheren, the old protagonist from BW, returns in BW2 as the leader of the Aspertia City Gym, but for reasons unknown to all of us, he ditches his awesome Pokémon he has when he was 10-years-old in favor of a low-leveled Patrat and Lillipup. Just click attacks, and you should be fine. If, for whatever reason, you had a particularly difficult time taking on Cheren, go catch a Riolu.
4/10

Spoils of War

For defeating Cheren, you receive the TM for Work Up. Overall, it's a pretty cool move. Work Up gives most of your early-game Pokémon a nice boosting move, and it can really help out until you get a set that you actually like.
6/10

Coolness

Cheren is perpetually lost-in-thought, always wondering how he can improve as a Pokémon Trainer, how he can grow stronger and better than before. Here is my advice for you Cheren: you should have kept your old Pokémon. When you defeat him and the two of you catch up with Bianca, he recalls fondly upon his memories of traveling throughout the Unova region. To be honest, he's about as emo as a Pokémon Trainer comes. Game Freak totally missed the opportunity to kill two birds with one stone, giving us our first Dark-type Gym Leader and making Cheren just a tad bit cool. But alas, we're left with a Trainer so lost in his memories, he can hardly recall his crushing defeat.
3/10

Overall

Cheren's your average early-game Gym Leader; he has underwhelming Pokémon with underwhelming moves and an underwhelming personality. He gives out the same boring Normal-type Badge that Lenora did too. The despair!
4/10
Roxie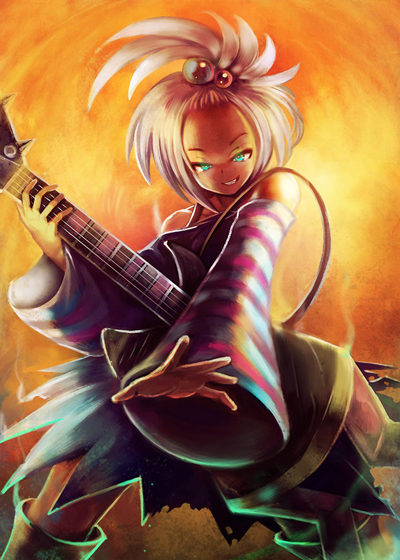 Welcome to Virbank City, home of boats and rock stars! Apparently Game Freak could hear your snores after defeating Cheren and decided to throw us a bone with a rockin' Poison-type Gym Leader. Let's face it: of all the different places you could visit in this city, the real attraction is the Gym/club. Let's go!

Gym Puzzle

Another truly underwhelming Gym puzzle, the Virbank City Gym has some instruments scattered around along with a few clueless fans standing in the way. Basically just use your manners—WAIT NO, THIS IS A ROCK 'N' ROLL CLUB! SHOVE THEM OUT OF THE WAY. The cool part is that you get to chill to some nice rock tunes while you're walking through the club. P-O-K-E-M-ON...POKÉMON!!!
5/10

Difficulty

Roxie should really be a tough Trainer to beat. She has Koffing and Whirlipede, two defensive monsters that really don't care about the attacks you throw their way. She should be really tough. Should. The problem is that Roxie suffers from Lt. Surge Syndrome, where you place your Gym carefully next to an area where a Pokémon can be found that can manhandle the team. For Lt. Surge, it was Diglett. For Roxie, it's Magnemite and to a lesser extent Magby. Somehow there was a major oversight there.
4/10

Spoils of War

Venoshock would be a cool move if a. poisoning foes was easy to do in-game, b. Venoshock was more powerful, and c. if Poison wasn't such a bad offensive typing. This is why I don't like reusable TMs because I'm still faced with this awful TM disc even after wasting it on a moveslot.
2/10

Coolness

It's really disappointing that Roxie's team is so easily handled by a magnet because she's so cool! Find me another Gym Leader that doubles as a rock star. You can't! Find me another Gym Leader toting around a death metal guitar. You can't! Find me another Gym Leader that wears huge gothic boots. YOU. CAN'T. Roxie is the perfect amount of unique, grungy, and just plain awesome that few other Gym Leaders can parallel.
9/10

Overall

Come for the Gym Badge, stay for the show!
6.5/10
Burgh
We are back with Burgh and this time he throws us into a sewer just to have the honor of fighting him and his bugs again. Burgh is still as artsy, and as a result he has completely redesigned his Gym due to all the spare time he has as a part-time artist and a part time Gym Leader! Before, his Gym was covered in gooey yellow fluids, and this time it's gooey white fluids. I'm not sure if I want to know if Burgh created these substances himself, or if it was his bugs.

Gym Puzzle

Meet Elevator Action and cocoons—you'll be traveling up threads to different floors in the hopes of getting to the top of the building. Sometimes those freaky clowns will bust out of white cocoons, and if this happened to an actual person they would never be able to look at clowns the same way. I always wondered why I never got stuck in these threads, the physics overall here are not very well explained. I'll just assume an army of bugs act as an elevator platform for the Trainer every time they need to get to a different level. Still not much of a puzzle yet in these Gyms, more of a pick left or right and hope you get the correct pathway.
6/10

Difficulty

Enter the final room and Burgh has filled it with rainbow colors because there is nothing suggestive at all about that. I will never understand this artist stereotype. He may have raised all three of his Pokémon from last time up by a single level but WATCH OUT! Because if you don't watch the battle you might miss how quickly you beat his silly bugs. You get even more monsters against Burgh than last time. Magby laughs in the face of this Gym, and when my Magnemite was breezing through this Gym I thought Sturdy was buffed to increase all resistances.
3/10

Spoils Of War

Struggle Bug yet again, so much for reinventing the entire Gym. This is the TM number that replaced Stealth Rock too, so let us all remember what a vital move Struggle Bug is for us to have in the metagame of today. I'd have loved a U-turn or even X-Scissor, but I suppose Burgh has a problem with TMs that have a letter following a hyphen I don't even know. The worst part about Gym TMs as well is that I want to use them on the Pokémon I currently have, even more so now that they aren't one time only items. But in BW2, the only Pokémon that you would have that can use it at the moment is Swadloon, and if your Swadloon is the same level as Burgh's Pokémon it would already know this attack.
2/10

Coolness

A theme of the fifth generation has been this old nature and new, ever changing city. But if Burgh is any indication of the first big city, he is incapable of changing the most fundamental parts of his Gym. Maybe he should stick to painting on the bodily fluids of his bugs.
6/10

Overall

I'm not exactly sure which job pays less, a low tier Gym Leader or an artist which focuses entirely on bugs. All I do know is that Burgh has managed to accomplish this for at least two years running so that must count as an accomplishment somewhere.
7/10
Elesa
Life's one big carnival, and you're just in it for the ri—wait, no, this is actually a giant carnival. I'd be interested to know what kind of mayor thought it would be good for his economy to run a carnival 24/7. I guess that's not really the point though; we're here for some good old-fashioned Pokémon battles.

Gym Puzzle

Fight Trainer, press button, ride roller coaster, repeat. There are even times when you have to wait for the roller coaster to arrive, just like at real amusement parks. Wait a second. I feel like we're covered this before. Did the Gym even change? You just ride through the same old dangerous roller coasters, and eventually you end up at some blonde woman standing near a roller coaster that takes us back the the beginning. But this blonde doesn't look familiar. Oh, she tells us we went through THE VERY SAME GYM PUZZLE WE COMPLAINED ABOUT LAST TIME JUST TO LET US KNOW THIS ISN'T THE GYM ANYMORE. She points us to a building about two doors down, and we walk in. Everything is dark and silent. I step up a few stairs, and a bright, hot spotlight flashes on me. My heart starts pounding as the crowd around me starts cheering. I look around to find myself on a runway. I strut my stuff down the catwalk, taking out the three Trainers that stand in the way of Elesa. This would have been way cooler if not for the deja vu, but still, it's not everyday you get the chance to walk down a catwalk; a catwalk in the middle of an amusement park at that!
8/10

Difficulty

Recall back to last time when we brought along our Ground-type, only for it to be completely ineffective against Elesa's two Emolga and too slow to keep up with her Zebstrika. You remember that? This time switch a flying squirrel out for a sheep, and you've got the same Gym. It's definitely a nasty Gym, and you pretty bring a fair share of Cheri Berries.
7/10

Spoils of War

Volt Switch rules
9/10

Coolness

Much like Roxie's individuality as the only Gym Leader/rock star, Elesa is the only Gym Leader/model. Her stunning good looks and her ability to pull off any look far propel her beyond almost all of the rest.
9/10

Overall

This Gym may have been a hassle, but Elesa let us take pics with her. Needless to say, we will be coming back.
7/10
Clay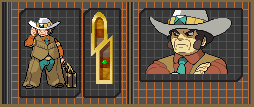 Driftveil, how have you changed in the two years—now there are towers everywhere and tunnels popping up everywhere. Gone are the Cold Storage buildings, since having food preserved is just not important anymore. There was clearly a demand for more giant buildings to have Pokémon battles in.

Gym Puzzle

Easily the worst maze that has ever been put in one of the games. I once had a field trip where I was in a cave and was terrified of being lost. The only difference here is that men with black lung come at you with crocodiles and demanding you fight them. I swore mines needed safety regulations—if Clay can afford a classy entrance why aren't there more lights in this tar pit? Here may be one of the few points in the series where you would seriously need to perform some cartography to map out everything.
4/10

Difficulty

Clay's Krokorok gets Intimidate rather than Moxie this time around, and he has a Sandslash rather than a Palpitoad. Hard mode has a Sturdy Onix with Explosion, which is something that should not be allowed ever. But once again, Clay ignores the obvious advantage of using Sandstorm because...(turn to page 'Spoils of War')
7/10

Spoils Of War

...Clay would rather use Bulldoze as a method of Speed control, which doesn't work because humans understand the important of switching and the importance of Ground immunities. This doesn't work against opponents capable of breathing. Even Dig is a better Ground move than Bulldoze, and it works the same way since no AI ever switches for that either!
5/10

Coolness

Some would say that Elesa changed the most from the last time we saw her. I'd disagree—take a look at Clay's Trainer sprite.
Look at this man, do you not see how much he has sold his soul to capitalism for? As a result, now his hat is a whole pixel lower. He can no longer look at Trainers eye-to-eye as worthy combatants. He knows his days of being a mining juggernaut are almost over, there just aren't enough gems lining the walls of the Gym to sustain the development of his town. While he is rich from gems and fossils, he only happened to find his children will die penniless and paralyzed from the noxious fumes of pollution. Actually, I'm not sure about any of that, but he does seem like a coal guy.
8/10

Overall

Clay has tamed the wild west of Unova Cold Storage, and in its place are hotels, tournaments, and emeralds that line the sidewalks themselves. This man has struck it rich, this cannot be denied. If Clay was your ex from high school you dumped before going to university, BW2 would be the reunion party where you find out he's now a multi-millionaire.
8/10
Skyla
Mistralton City sucks. There's not much to say about it outside of "it's plain." Oh, and it has planes you can ride in this time, fixing a problem from the last game that was just plane wrong.

Gym Puzzle

If you thought you got hurt at the previous Mistralton City Gym, oh boy are you in for a ride this time. For some reason, when this Gym was set up, whomever was responsible set up gigantic fans in the back of the Gym to blow you back to the start if you didn't get crafty. What's more, when you do end up getting blown back, you have heavy gusts of wind propelling you against the nearest wall. I got a concussion in this Gym, so I don't remember much else outside of the hefty hospital bills. I'll try to piece things together for you.
$/10

Difficulty

Skyla's Gym is hardly a fun one to face. She leads with her trusty Swoobat that knows nothing but physical attacks. Coming off of base 57 Attack, you don't have much to worry about here. Then she sends out her Skarmory. You remember that huge OU threat that only the strongest of physical attackers can muscle through? Let's just say Terrakion isn't going to be available for a while. She ends things with her Swanna. You may think this isn't a huge deal, and if you have an Electric-type, you're probably right. But if not, prepare for a lengthy battle. Among FeatherDance, Roost, and the Sitrus Berry it holds, her Swanna is at a distinct advantage from the start. She'll weaken your Pokémon, then whittle down your Pokémon's HP with either Air Slash, which will probably flinch you to death, or BubbleBeam. Good luck; you'll need it.
7.5/10

Spoils of War

Another amazing TM comes from defeating Skyla. Just like in BW, you get Acrobatics this time, an effective 110 Base Power Flying-type attack that will rip holes through your opponents' teams. The only downside is the loss of item that running Acrobatics requires, but in the end, it's totally worth it.
8.5/10

Coolness

Skyla was cool, if I remember correctly. I have faint visions of a girl in blue pilot clothing, but that's about all I can remember through the concussion. I was told that Skyla flew me to the hospital though, so I guess that was nice of her.
6/10

Overall

Bring a windbreaker.
7.2/10
Drayden
Welcome to the humble village/sprawling metropolis of Opelucid City. Iris is long gone, and now Mayor Santa has taken the Gym permanently. His first order of business is to lock up in his Gym with an ancient device that would make the legendary ice-dragon Kyurem a threat capable of more than just the UU tier!

Gym Puzzle

This isn't a puzzle but a choice of punishments! Do you want the offensive or defensive? The all-out assault of triple battles or the switch madness of rotation battles, which to choose? It may not test the brains much, but there are dragons punching each other!
8/10

Difficulty

This Gym may have dropped down from eighth to seventh, but this was still a battle I was Drayden to fight. He is just as powerful here as Iris was last time. Too bad this time you didn't walk through the giant ice mountain to get a Pokémon that might be helpful. Drayden enjoys using Dragon Dance Haxorus with Dragon Tail, which is not the greatest strategy; he must really want to outspeed all of my Roars and Whirlwinds at -1 priority. I suppose Mayor Drayden has a bit more streaks of white in his beard.
7/10

Spoils Of War

The only redeeming factor of having Dragon Tail in this game as opposed to the last game is that you at least have another Gym and a good deal of plot before the Elite 4. Will the situation call for you to need a Dragon-type attack with one lower priority? Still nope!
4/10

Coolness

I knew an old guy like Drayden once with a big bushy beard and a fashion sense that swayed not in the face of seasonal fashion trends. Who is to say that suspenders can't be completely awesome fashion accessories? He is even a better old Dragon Master than Drake of Hoenn's Elite 4, who was more like an old sailor than anything else.
9/10

Overall

It's unfortunate that once you defeat this old guy Team Plasma does what every Trainer would want to do and blast freezes the entire Dragon Gym. Even with that, look at how much global warming works to thaw the entire place soon after the attack is done. Truly, Team Plasma has a weapon for the ages! The entire iced town did however invite further Drayden = Santa Clause comparisons.
7.5/10
Marlon
I had high hopes for the last Gym in this game, thinking they would do something amazing such as make it an endgame trio Gym, like the first Gym was in BW. Instead we got Marlon, so if you took Pignite that works for you.

Gym Puzzle

Move giant lily pads to move around the Gym. Marlon can swim in the ocean just fine, and normally you should be able to use Surf, but now that we are in a building that just isn't possible. Some pads are used to build bridges and others to move around. What a fantastic mental exercise to do while an evil organization is parading around in giant flying ships of death waiting to destroy all of Unova.
7/10

Difficulty

Carracosta has both Sturdy and Shell Smash, which is not something you want to actually fight if the AI does in fact set it up. His Jellicent also has Recover, which causes awful Misty flashbacks. But in hard mode he gives his Jellicent Energy Ball, which is just the stupidest shit ever.
9/10

Spoils Of War

You've had Surf for a while now, and traditionally that has always been the great Water attack of the ages. But Scald is so broken we are having competitive discussions on banning it. That 30% burn chance is just the absolute worst—of course if you don't want to get burned just send in a Fire-type!
10/10

Coolness

Marlon is easily the most relaxed and chill final Gym Leader ever in any game, but considering your quest to take down an evil organization bent on ruling the world this is not the time to have surfer talk. I also would like to bring attention to Marlon's body—yes it's very fabulous and it is clear he does lift. But he isn't the most rocking minority Gym Leader; take note of that stomach and the feet. He has a dark tan, so he is actually white. Suddenly my respect for him has lowered tenfold.
4/10

Overall

In past games, the last Gym was after defeating the evil group leader and catching a badass legendary. It felt good to sweep through with that level of power, with only one more Gym to get in your way. I liked that better—I can vacation with Marlon after I get those things done.
8/10
Conclusion
Five regions, 42 badges, and more bad puzzles and designs than thought possible, but we are done with our review of every released game. Now that we are done with all this lifting, I think I need to work on my legs—they aren't nearly as buff as the rest of my body!