Note from the Editor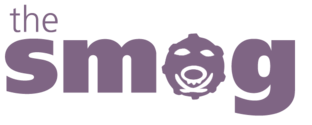 Hola, everyone!
For a moment, it almost seems unbelievable that we've reached our 30th edition of the Smog. It's been nearly 4.5 years since the first of us put together the initial batch of articles that would later on give shape to issue #1 and mark the inception of this online magazine. And who would've thought that after so long we'd still be here and grown into what we are today!
There's a multitude of people to thank for the success of this project — writers, artists, proofreaders, advisors, technical folks, and past leaders alike. But as I typically like to say, they shouldn't be the only ones receiving credit here! You, our audience, have always been a pretty big part of the puzzle, and I want to thank all of you who—old or new to this magazine—follow us and support what we do.
We have a lot of exciting new things in the pipeline, enhancements and new features that we're working and that you will see reflected across the board over the upcoming months. So, do look forward to that; it is going to be a very busy second half of the year. In a similar note, I'd like to add that we've just finished closing a business deal with Flora and skylight that will see them being promoted to members of the Smog Staff. They've both been an immense help over the last few issues (and long before that, in Flora's case), and their addition to the team will provide us with the extra expertise in certain areas of the magazine that are currently in need of some attention. We couldn't be more thrilled with our new Staffers, and I think they'll fit just right in. Welcome!
That being said, we hope you enjoy issue #30, which as usual comes packed with a variety of articles that span from competitive topics to metagame-centric ones, to arts and entertainment. When you're done, feel free to stop by The Smog's subforum to express your opinions about this issue or become a contributor to our next one.
~Setsuna