SPL XI Midseason Coverage
week 2 »
Art by Zracknel.
---
The Smogon Premier League is considered by many to be Smogon's most prestigious tournament. Through eleven weeks of competition, ten teams fight each other over nine weeks of regular season in an attempt to make the final four: the playoffs. It is a tournament with a history full of unthinkable plays, treacherous chokes, and unprecedented drama. This article will serve as a rundown for the first half of the 11th edition of this tournament. Buckle up, because a lot has gone down since the power rankings came out.
Week 1
With everyone excited for the first week of SPLXI and the first slate of SS tournament games, 2020 was looking to have a promising, strong start. A hopeful departure from a weaker era was perhaps compromised by a surplus of Clefable, slowing the pace and setting the tempo for most early SS games. Fortunately for those who do not fancy balance wars drawn out as far as Wish PP makes possible, there were plenty of silver linings to be found with some interesting teams being brought throughout generations and plenty of closely contested individual battles and series.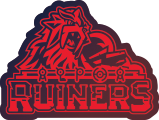 Ruiners 8 - Tigers 4
Many individuals saw the Ruiners draft and promptly dismissed them. Be it an excess of substitutes, with a bench of 9, lack of starpower, or numerous potential holes in their lineup, the Alpha Ruiners were regarded as much worse than their previous, championship-winning team of SPL X. The Tigers, on the other hand, were seen as middle-of-the-pack threats with a lot of strong players such as McMeghan and Eternal Spirit but a handful of unreliable options who would have to prove themselves in order for the Tigers to be consistent.
One strength of the Ruiners was their SS core, which happened to dominate this week and let them start off the season with a surprising victory against the Tigers. SS LC player Jake was able to start them off on a winning note, emerging victorious in a tense affair with Osh. In SS OU, 1 True Lycan pulled off an upset against Ruiners retain Empo, but the Tigers' progress halted promptly from there. Twixtry, Gondra, FLCL, Hyogafodex, and Alexander. proceeded to string together wins for the Ruiners in succession; you could practically feel the classic ~Alpha Ruined~ chants coming. This run left the Ruiners with an impressive 3-1 record in SS tiers thus far and a towering 6-1 lead on the Tigers, needing 1 more win to clinch the week.
Facing a week loss, Smogon Tour 27 champion Luigi was able to turn things around for a brief moment, defeating xImRaptor in his SPL debut. However, Caetano93 turned his own debut into a success, landing his first-ever SPL victory to clinch the week for the Ruiners in a tight BW contest against Zokuru. Thankfully for the Tigers, reliable old generation players Kaz and McMeghan were able to do some damage control, while qsns landed an extra win for the Ruiners. The GSC game was particularly hope-inspiring for the Tigers, who witnessed superstar McMeghan rock an intriguing offense with Alakazam to a convincing victory against Ruiners retain FriendOfMrGolem120. With this said, the week went to the Ruiners with a final score of 8-4, which is an impressive start and yet another testament to how poor pre-tournament rankings are at projecting the outcome of teams.
Tyrants 6 - Raiders 6
The Tyrants are loud, flashy, and perhaps infamous for their unique brand of flamboyance. Led by enigmatic veteran reyscarface and soft-spoken head TD Hogg, many were hasty in labeling the Tyrants as post-draft favorites. While they were unable to land Ojama despite making an initial trade for him, a similar trade including TDK, who thrives in new generations like none other, was made with the Bigs, and their status as "team to beat" was solidified. The Raiders were a lot more questionable in the eyes of the public. While they received a respectable final ranking in the Power Rankings, many were worried that their SS and recent generations would have to be carried entirely by Trosko due to lack of proven alternatives. With this said, the Raiders had LC supporting management, a pair of DOU players, and perhaps the most dominant old generations of the tour, so there was hope.
With the assistance of a couple fortunate turns, pasy_g was able to defeat highly touted ADV player Gilbert arenas in the first game of SPLXI. This was pasy_g's SPL debut, and he was able to justify a lofty price tag with this signature win. John W flipped the script in the favor of the Tyrants, however. He was able to upset respected veteran BW player dice in his own SPL debut, making quick work of dice's normally trusty Milotic and Latias to tie up the series. In an effort that induced classic reyscarface rage, MetalGro$$ was able to pull the third straight old generation upset of the series over Heroic Troller, making one wonder if there really are any true "favorites" or "underdogs" in Pokémon and if prediction culture is, in fact, a meme. ToF continued this streak and extended the Raiders' lead to 3-1 with an impressive win against The Grand Babido. Lusa was able to join the group of new players claiming their first SPL victory as well, winning against Nat in the first-ever SS OU game for either team, which featured two of our beloved Clefable.
With their backs up against the wall, facing a 4-1 deficit to a team believed to be inferior, the Tyrants were able to show signs of life with a DOU win for marilli, an SM win for blunder over Posho in a battle of Smogon Tour champions that featured a laughably haxy endgame, an ORAS win for CrashinBoomBang in dominating fashion, and an SS win for TDK over Trosko in a drawn-out game that was widely regarded as a highlight match. Now facing a deficit of their own, Trosko's roommate reiku was able to turn the tides in a marathon SS victory of his own, matching TDK's win in the previous game and knotting the series up at 5 a piece. With LC and GSC left heading into the later stages of Sunday, there was plenty of tension between the teams as some of the louder Tyrants lamented some unfortunate games while the Raiders attempted to justify their standing in the series thus far. LilyAC was able to cement that sentiment, making both LC mains managing the Raiders proud and clinching a point for the Raiders in an LC match that left opponent Luthier smashing his head into the wall. However, the one Tyrant who was counted out from the start and ranked at the bottom of his pool came around to save the day; gorgie was able to edge out Earthworm in a game that featured a bizarre endgame and finished a series defined by surprising old generation game outcomes. With all said and done, what may have been the loudest and most intense series of the week ended in a tie.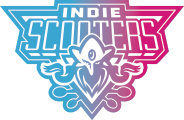 Bigs 4 - Scooters 8
The Bigs managed to live up to their name through forming the biggest roster in SPL history—a virtual army. The obvious worries surrounding this such as "too many chefs in the kitchen" and the quality of the starting lineup being compromised with all of the emphasis put into the depth of substitutes surrounded the Bigs in the days leading up to week 1. The Bigs did have some respectable names on their roster still, even after the Ojama situation unfolding as it did and TDK being dealt to the Tyrants. On the other hand, the Scooters drafted one of the quieter rosters with an assortment of proven players. With numerous veterans such as ZoroDark and Jayde filling in newer generation slots, it should be no shock that this is their identity. Many believe that because of this, they will have to have some of their questionable slots prove their competence and motivation once more in order for their team to be a success.
Fortunately for the Scooters, everyone's favorite meme artist Bedschibaer was able to win against highly touted opponent Nails to start things off. Matters got even worse for the Bigs before they got better, with strong Scooters retain Lopunny Kicks taking his SS debut over ima, who perhaps faced defeat due to his team lacking a certain Fairy-type that saw 67% usage week 1. Facing a 2-0 deficit, Bigs standout DOU retain Ezrael took matters into his own hands with his trusty Tyranitar seeing double in a rocky battle, sliding the score to 1-2. Fear not for the Scooters, however, as one of the community's most dominant players emerged victorious in GSC over ifm in the first game of the latter's comeback tournament. zf kept the ball rolling with a win in BW over Fakes, which had a retro feel to it from Team Preview onward.
tazz, Quaze, and ZoroDark all have vastly different backgrounds and levels of experience, but the three of them combined for the fifth, sixth, and seventh wins for the Scooters in succession, giving them the week 1 victory over the Bigs in dominant fashion. The Scooters looked like the same group as last year, which initially faced skepticism only to turn out to be a clear playoff team. All was not lost for the Bigs, however, as they were able to salvage a few victories, with Santu, Sage, and GaryTheGengar each putting up respectable showings in their SPLXI debuts. Scooters' ADV player CyberOdin, who was voted most likely to prompt Zarel to include a Google Translate feature on PS in the near future, kept up his winning ways from WCoP and was able to notch the Scooters their 8th and final win of the week along the way as well. Overall, this was a great start for the Scooters, with an 8-4 victory over a Bigs team that was going to have to juggle their lineup and optimize their execution in order to be more competitive moving forward.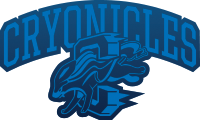 Cryonicles 4 - Classiest 8
If you were to sum up the Cryonicles' draft in one word, it would surely be chaotic. They lacked any retains, so they had the full budget to assemble their squad based off of the pool of players in the auction, which led to some strong acquisitions and then a series of interesting ones that could pan out or could backfire fairly quickly. As alluded to in the SmogCast at length, the Cryonicles were dangerous—they could be a strong contender or they could flop entirely due to some slots simply not bringing in enough wins and risks not panning out. The Classiest, on the other hand, seemed a bit more consistent overall, but with a bit lower of a ceiling as per the power rankings. With this said, they drafted a respectable core with plenty of experience and motivation, so there were high hopes surrounding the group despite a middling ranking.
To start matters off, Smogon Tour 26 finals opponents z0mOG and Finchinator brought home a pair of tight, fortunate victories for the Cryonicles over Teclis and Raiza, respectively. The Classiest did not struggle to mount a comeback, however, as DPP legend Tamahome came out on top against the ghost of Jirachee, who proceeded to ditch his SPL team in the aftermath of the battle. From this point onward, the Classiest strung together wins in SS, with Insult beating Updated Kanto and a Trick + Ring Target Rotom-H making an appearance; in ORAS, with Persephone outlasting Garay oak in a bizarre battle featuring an unstoppable Togekiss; in GSC, with KratosMana proving his versatility over misguided veteran Mr.E; in RBY, with Amaranth winning a tight series; and in SS once more, with suapah upsetting Eo with the help of a timely flinch.
With a now impressive 6-2 lead in the series, the streak finally ended, with Sacri taking down Relous to get the Cryonicles back into the series. However, the Classiest's lead proved to be insurmountable for the Cryonicles. Stax clinched the week with a win in DOU, and blarghlfarghl joined the party himself with a win over Leftiez in SM. The Cryonicles at least padded their differential with an LC win thanks to ggggd, but they ultimately fell 8-4 to the Classiest during their week 1 matchup. This dominant start set the bar high for the Classiest moving forward, with a lot of impressive performances from slots that were viewed as risks going into the tournament. The Cryonicles had a lot of work to do to live up to their potential peak after this disappointing week 1 showing.
Sharks 7 - Wolfpack 5
The Sharks come into every tournament with a flashy draft featuring a group of strong players, some unproven filler players in a few slots that require less experience to find success, and, above all else, a doubles player that most of the community has never heard of before. This season was no different, with retain Conflict being paired with SoulWind, bro fist, and xray to create a strong core. They did have the potential to be bottom weak, however, with an unproven DOU player in Mr.GX and a few other unproven slots. Their success largely hinged on the development of the less proven players, as many believed their top end would dominate. The Wolfpack also were regarded as contenders coming into the tournament, finding themselves ranked second in the Power Rankings. Similarly to the Sharks, they had a core of proven players such as BKC, Pearl, and Charmflash. In addition, they also had the potential to be bottom weak with a few more questionable slots.
Wolfpack RBY pick Sceptross started off his campaign with a victory over Genesis7. Sjneider kept the ball rolling with his first ORAS win over Erzengel, who woul have to wait at least another week to pick up his own first win. The Sharks were not going down without a fight, however, with both xray, in admittedly bizarre fashion, and teal6 picking up SS wins to even things out. EviGaro kept the Shark attack going, proving that the LC Power Rankings were indeed infamously inaccurate as many claimed. SMB evened things out for the Wolfpack, and all of a sudden we had a very closely contested series. Northeast brothers and top competitors bro fist and BKC traded wins for the Sharks and Wolfpack, respectively, to keep the series knotted.
Blightbringer lived up to his lofty price tag with an impressive, drawn-out victory over sulcata, but Welli0u won the battle of Smogon Snake Draft standouts over Frisoeva. At this point, the series between the Sharks and Wolfpack had a true playoff feel to it, with the teams essentially trading games and the series having potential to go either way down to the final games. Series like these are what make SPL Sundays as enjoyable and exciting a spectacle as they are. Thankfully for SPL's most storied franchise, DeepBlueC emerged victorious against BIHI and SoulWind clinched the week with a tight win over Pearl, which came down to the wire much like the entire series did. The Sharks won the series 7-5 in what may have been the highlight of week 1, but both teams put up strong showings, and there were a lot of impressive takeaways on both ends moving forward.
---
With the brutal wave of Shark Attacks surfacing in the weekly thread, the first week of SPLXI drew to a close. SS OU was quickly growing into a balance fest featuring lots of Clefable, early favorites had been established, and the level of intensity that we all missed during months prior was finally provided, which was just a taste of what's to come. Will the Classiest and Ruiners use their dominant victories to steamroll ahead? Will the Tyrants or Raiders prove their worth next week after tying each other during week 1, or will both proceed to put up more middling results? Will any of the teams who lost week 1 bounce back next week? Lots of answers await!
week 2 »
« week 1

||

week 3 »
Week 2
One week into SPLXI and there is plenty to look forward to for the coming weeks. We have seen surprise performances by teams like the Ruiners and Classiest who could prove to be dark horses this SPL. On the other side, favorites like the Wolfpack fell short and will need to adjust moving forward if they wish to live up to the great deal of hype surrounding their team. In addition, with one week of SS under everyone's belts, we may be in for a lot of adjustments in terms of team structures and novel teambuilding conventions being brought out in order to take advantage of what people are using. With it being the start of a new generation, there are countless different opportunities, making this a very exciting time for both players and spectators.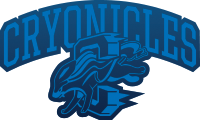 Bigs 3 - Cryonicles 9
After witnessing his new team fall well short of victory during week 1, Finchinator took matters into his own hand once again and defeated Fakes in a nailbiter to open up the series against his former franchise. HML am got his first SPL win in impressive fashion, taking out Nails in two games. With a 2-0 lead in the series, the Cryonicles proceeded to string together some more wins as the weekend began, with z0mOG defeating Eden and his blind Venusaur, Mr.E decrusting against Descending, Sacri' eating ima's ice cream for dessert, Eo overcoming a flinch to come full circle after week 1, and ggggd defeating trash in another sunny LC game. At this point, it was 6-0 in favor of the Cryonicles.
The Bigs finally got on the board with Sabella edging out Leftiez in a closely contested SM game, but then shawyu 1313, who was substituted in to replace head-tournament-director-turned-recurring-activity-risk Jirachee, won his SPL debut against GaryTheGengar to clinch the series for the Cryonicles. With their team facing a 1-7 deficit, Santu was able to defeat Garay oak, and Ezrael made quick work of a sleepy Tman to give the Bigs a sliver of hope that their season could be salvaged moving forward. However, Updated Kanto's Nasty Plot Rotom-W was not so merciful on the struggling Bigs, singlehandedly sweeping aim to give the Cryonicles their ninth victory of the week. A 9-3 win is not seen particularly often, and this was just what the Cryonicles needed to get back into the mix after a lopsided defeat week 1. The Bigs, on the other hand, have a lot of work to do to get back into contention.
Wolfpack 6 - Tigers 6
Both of these teams suffered week 1 defeats and are hoping to bounce back during the second week. Star started off the series on a Saturday, which is honestly shameful (#nojohns2020), with a victory over 1 True Lycan. Tace quickly evened up the series with his own SS win, defeating Charmflash, who quickly moved to 0-2 despite being retained and highly touted coming into the tournament after his late SM success. Many were especially critical of his performance here, as he made a crucial misplay down the stretch, throwing away a golden opportunity to win the game. BIHI proceeded to get his first-ever SPL win with his Clefable finishing off Vay, but MajorBowman upset recent DOU standout SMB to even things out once more. robjr, who predominantly has had success in UU leading up to this SPL, managed to nab a victory in SS OU over The Hallows, but Welli0u took out Eternal Spirit, who fell to an uncharacteristic 0-2 despite being retained and ranked highly.
At this point, it seems like the Wolfpack are destined to be in for a tournament full of back-and-forth series that will come down to some Sunday heroics on one side or another. Pearl was able to land a Sunday victory for the Wolfpack of his own after falling just short last week, getting him on the board in BW OU over Zokuru, who looked completely lost against Pearl's tried-and-true sand balance approach. Osh gave the Tigers life once more, proving the critiques of his inexplicably low ranking right after all, by defeating a struggling HT. Luigi kept it going with a strong showing against Sjneider featuring a Gliscor cleaning things out late-game, which is very fitting for ORAS after all. BKC refused to let his team give in, however, as he came out firing and destroyed fellow veteran and ADV legend dekzeh in an impressive display. Kaz won once again for the Tigers over Sceptross for the Wolfpack in an RBY series that only -Tsunami- could truly enjoy. With the series on the line, sulcata scored a critical victory over a very unfortunate McMeghan to end the series in a 6-6 tie. Both teams put together some strong showings, but they also had their fair share of mistakes. Ultimately, we hate to see the deciding game being so messy, but that is how the cookie crumbles sometimes, and thankfully for the Wolfpack, they were able to salvage a tie as a byproduct of that. With that said, the entire week was closely contested, and plenty of games could have been won by either player, leaving us to wonder if either of these teams could continue to improve and storm ahead in future weeks.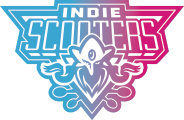 Sharks 9 - Scooters 3
Two teams coming off of strong week 1 showings were now pitted against each other in week 2. Genesis7 opened things up with his first-ever SPL RBY victory against Bedschibaer, but Fear quickly evened things out with a win against Blightbringer of his own. EviGaro won once again, over tazz, further pushing the narrative that the LC power rankers, who ranked her 10th, were a part of a complicated anti-RU slander campaign. Memoric got back on the board for the first time in a long time with a win over Mr.GX, who seems to be a step behind most DOU mainstays in the field unfortunately. SoulWind kept his dominant streak of BW performances up with a convincing win against zf, Erzengel defeated Quaze for his first SPL win in a lopsided affair, bro fist took out Lopunny Kicks in decisive fashion in a battle of Dugtrios, and DeepBlueC kept up his winning ways with a victory against Honor.
With a 6-2 lead, it seemed like the Sharks had broken open the week and could be well on their way to a 2-0 start. CyberOdin was not about to be the man to enable that himself, however, with another victory in ADV; Conflict unfortunately fell to 0-2 with this loss, but better days were likely to come for him once he could swap slots with Blightbringer. teal6 proceeded to clinch the weak for the Sharks in the meantime with a win over Talah, and xray continued the Sharks' SS dominance with a win of his own over Jayde. Finally, Frisoeva closed out the series with a win of his own to give the Sharks an impressive 9-3 week win over the Scooters. The Scooters thankfully did well during week 1, which left them in an ok position, but the Sharks were clicking and looking dominant up to this point.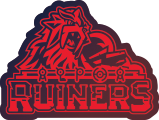 Raiders 3 - Ruiners 9
The Ruiners started off week 1 with a win and are hoping to keep things going, but the Raiders tied a tough Tyrants team and want to build on that moving forward. Alexander. opened up the week with a win in ADV OU over pasy_g, but the Raiders' DPP player ToF managed to even things out with a hilarious victory over Hyogafodex. I am afraid my words cannot do much justice to this endgame, but don't flinch at the prospect of watching it yourself—check it out! Twixtry kept up his winning ways and put the Ruiners back ahead with an impressive win over Trosko, who fell to an uncharacteristic 0-2, and Empo joined the party with a win over Vai Lusa to further push the narrative that Ruiners have a potent SS core. qsns extended the lead and push to ban Gravity+Sleep with a win over Kaori in DOU.
Falling behind 1-4, the Raiders turned to none other than RBY aficionado MetalGro$$ to salvage their position, who emerged victorious against ErPeris. The Ruiners were not letting that game set them back, though, as xImRaptor beat his WCOP teammate Lycans for his first-ever SPL win and jake took out LilyAC to move his record to an impressive 2-0. With his team's back up against the wall once more, dice was able to comfortably defeat Caetano93 with some flashy Alakazam maneuvers for the Raiders' third win of the week, but that was all she wrote; FLCL took out reiku wielding Passimian, thus completing the full SS sweep for the Ruiners, while Gondra took out Posho in the second Latin American civil war of this series that went to the Ruiners. Last, but very much not least, was the GSC game. FriendOfMrGolem120 and Earthworm played 1000 turns for the first game; this led to a tie as per the rules, though Earthworm himself later deemed these to be controversial to apply to GSC. In a less methodical and more rushed second game to decide the match, Earthworm, handicapped by having to leave for work and some unfortunate RNG, fell short to FriendOfMrGolem120 to give the Ruiners a 9-3 win in week 2 over the Raiders.
Classiest 3 - Tyrants 9
After upsetting Lady Luck week one, Tyrants retain Heroic Troller bounced back in impressive fashion to start things off during week two. Raiza evened things out with a strong showing against John W, overcoming some early misfortune to salvage his first SPL victory and first official BW victory. Insult kept the ball rolling for the Classiest with a win over Nat, who seemed unable to find a matchup she liked, unfortunately. From there, things went downhill for the Classiest. The Grand Babido was able to defeat top-ranked DPP player Tamahome with the help of his Dugtrio working OT throughout the game. Gilbert arenas got himself on the board with a strong win against Teclis, who fell to 0-2. marilli also emerged victorious against Stax in a lopsided DOU affair that showcased plenty of Snorlax. gorgie won once more, proving to be a surprisingly strong slot for the Tyrants, over KratosMana. In addition, Luthier threw then lucked against Serene Grace in what may be the funniest LC game of the tournament thus far, ending with a Ferroseed taking out a Wish Spritzee with Giga Drain thanks to timely paralysis. blunder kept the wins coming with his own victory over his Canadian WCoP teammate suapah in SM OU.
The Classiest were now facing a deficit, but Persephone was able to take out fellow German ORAS player CrashinBoomBang to start off his first SPL with an impressive 2-0 against two more established players. Christo put up his first official CG OU victory with a victory over Relous for the Tyrants on the flip side. With the week already won for the Tyrants at this point, starry blanket substituted in for the Tyrants to defeat Classiest substitute False in a cheesy SS OU game. When it was all said and done, the Tyrants routed the Classiest 9-3, which was a departure from the results of both teams during week 1. The Classiest fell to 1-1, which is still respectable, whereas the Tyrants are now 1-0-1 and poised to keep the ball rolling as the tournament progresses.
---
This week, we witnessed more lopsided series than any SPL week in recent history. There were a whopping four 9-3 scores, which could say a lot about how some teams are adjusting to new formats relative to others. It also could be a sign of things to come, with the higher end of teams perhaps being well above the lower end. With this said, the standings are still close enough at this point for every team to make a run with just a few strong weeks—yes, even the Bigs! Will some underdogs make a run in the coming weeks and be contenders down the stretch? Will the teams that dominated this week prove to be the playoff teams? Only time will tell!
« week 1

||

week 3 »
« week 2

||

week 4 »
Week 3
With the Ruiners and Sharks sitting pretty at 2-0, they are now tasked with facing off against teams that just suffered losses. If they are able to win, a clear top tier of favorites will be established. However, if they fall short them it truly is anyone's game moving forward. On the other hand, the Raiders and Wolfpack, who happen to be pitted against each other, are trying to break away from their mediocre starts and jump up in the standings. A lot is on the line this week, as the early stages of the tour are fleeting and there is only so much time to claw into contention before the closing stretches, so this week could be instrumental in deciding what teams mount strong runs and which teams falter.
Raiders 6 - Wolfpack 6
Because Sunday RBY is a sacrilege, MetalGro$$ started things off with a win over Sceptross, giving him the title for most SPL RBY wins of all time. There was not much time to celebrate this feat, however, as his teammate ToF promptly fell short against BIHI to knot things up at 1 a piece. The Wolfpack took the momentum from the DPP game and stormed ahead, too. Sjneider dominated Lycans and his surprising Rock Polish Gliscor for another ORAS victory for the Wolfpack, and SMB's Lapras opened things up for a potential DOU win while Lunar was incapable of recovering from an early deficit, giving the Wolfpack a 3-1 lead. Star also made quick work of Reiku with his Sigilyph, cleaning things up after a surprising dual Electric core of Toxtricity and Heliolisk was maneuvered around well. Trosko gave the Raiders some hope that his retain was worthwhile and that they could salvage the week, however, with a win against rozes while using a bizarre stall team.
BKC continued his dominant streak with a win over pasy_g to give the Wolfpack a strong 5-2 start to the week, but that was about as good as it got for the Wolfpack, who have struggled to put teams away each week. LilyAC defeated a struggling HT in a tight battle that had some cold water, and dice took care of Pearl with everyone's favorite frog making a rare BW appearance, making it a 5-4 series all of a sudden. Welli0u kept up his win streak with a defeat of Posho, who seems to be struggling to put away games in a tier he is simply not particularly fond of. With a 6-4 lead, the Wolfpack just had to have retain Charmflash or highly touted GSC pick Sulcata emerge victorious in order to claim their first week win. Unfortunately, neither happened, as Lusa upset a struggling Charmflash and Earthworm showed some signs of life, taking down Sulcata in impressive fashion. With this, the series ended up in a tie, but this likely felt like more of a mental victory for the Raiders and defeat for the Wolfpack after the start to the series.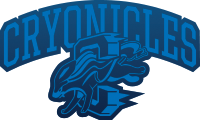 Tyrants 5 - Cryonicles 7
Both of these teams had shaky week 1 showings but bounced back nicely during week 2. A lot was riding on this week because both teams would be trying to establish momentum moving forward, but only one of them could prevail, and the other could be left behind the playoff pace. The Tyrants seemed eager out of the gates, with Heroic Troller taking down HML am in a two-game RBY set. The Cryonicles refused to bleed out and let the series get away, however, with Finchinator prevailing over John W in a messy game that featured a tense endgame in which John W's low timer may have skewed his decisionmaking process and cost him a greater chance at emerging victorious. From there, TDK and Updated Kanto traded wins, with TDK taking out Sacri' with the help of a timely critical hit and Updated Kanto outmaneuvering blunder's sun squad.
With the series shaping up to be close, Christo made quick work of Leftiez, who seemed to forget how to play Pokémon during the course of this battle. Eo took matters into his own hands with Quick Attack Sylveon making a surprise appearance, delivering a crushing blow to Nat, who once again could not find a matchup she liked. Nat was now sitting at 0-3 and elected to call it quits, dropping an infamous quitbin and vanishing into the shadow realm, never to be seen again... until Snake, when she inevitably pops back up because we are all addicted to this after all. z0mOG continued his winning ways against Gilbert arenas with the assistance of some luck during the closing stages of a pretty tight game, but marilli quickly neutralized that with his own victory and 3-0 record. The series was going to come down to the wire on Sunday; some heroics from unexpected parties came through for the Cryonicles, with shawyu 1313 taking out The Grand Babido in a lopsided DPP upset that seemed virtually unwinnable for The Grand Babido, and Garay oak taking out CrashinBoomBang in a close game. With the tie clinched and one more win needed to take the week outright, ggggd was able to take care of Luthier to bring home the week for the Cryonicles, who advanced to 2-1. gorgie was, however, able to close things out for the Tyrants nicely, giving them a fifth win for the week to soften the blow of defeat.
Sharks 5 - Bigs 7
The Sharks had been the most dominant team up to this point, winning both weeks and looking especially dominant last week. The Bigs, on the other hand, had suffered consecutive lopsided defeats and were in desperate need of a win to claw back into contention. From afar, it was looking like the Sharks were heavy favorites to emerge victorious this week. However, the Bigs had other ideas. These ideas did not show at first, with Erzengel starting off the series with another ORAS win; a surprise Mega Garchomp put in OT during the mid-game stages to break things open for the Sharks prodigy. Fakes decided to take matters into his own hands after being shifted from BW to DPP, landing his first win of the season over DeepBlueC in impressive fashion. Nails also picked up his first win of the season after a slow starting, taking care of Genesis7. From there, GaryTheGengar picked up a win in his new home of ADV OU over Blightbringer in a game featuring some unique strategy, but EviGaro picked up a win for the Sharks with her trusty Stunky over substituted-turned-starter Ninjadog. With a 3-2 lead, the Bigs turned to their retain Ezrael to pick up another clutch DOU win and extend the lead.
bro fist and Sabella battled it out in the next game, which was a match of WCoP teammates. bro fist was able to outlast a pesky Mamoswine and emerge victorious to land a win for the Sharks in an entertaining battle. Despite this, the Bigs refused to let the Sharks take control, claiming two wins of their own, with ima taking the SM game and Sage taking an SS game, giving them a 6-3 lead in the series. On the brink of his team's first week loss, Conflict was able to defeat ifm in his return to GSC, which showed that he was still in impressive form in his best generation. While SoulWind kept his winning streak alive against jacob, the Sharks were unable to do the same as a collective unit; aim was able to take out xray in the decisive match, and the Bigs walked away winners for the first time this season!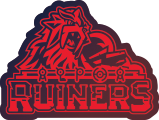 Ruiners 3 - Classiest 9
The Ruiners were looking unstoppable heading into week 3. The Classiest, on the other hand, suffered a lopsided defeat last week after an impressive showing to open up the season week 1. They returned to week 1 form this time around, with Tamahome starting things off with a win over fellow Brazilian DPP player Hyogafodex in a nail-biter. suapah kept the ball rolling in another battle of two WCoP teammates, defeating fellow Canadian FLCL in an SS Dugtrio + Clefable war. The Ruiners were able to put up a fight, however, with standout player Gondra bringing home his third win. He was able to defeat Relous with the help of some cold-blooded mid-game Weavile plays. stax hung on with his trusty Toxapex for a victory over qsns for the Classiest in DOU, and KratosMana put up his second-ever GSC win with the help of some timely luck against FriendOfMrGolem120. Caetano took a weird one over Raiza, but the momentum of the Classiest was still far too much to overcome for the Ruiners. Retain Insult defeated Twixtry in a battle of 2-0 SS players, and Serene Grace handed jake his first loss, giving the Classiest a 6-2 lead.
xImRaptor got the Ruiners back in business with a win over substitute false, but Amaranth closed the week out with a win for the Classiest in RBY OU. blarghlfarghl, who elected to actually schedule this week, upset Empo with his Cloyster, and Teclis landed his first SPL win against Alexander., too. This extended the lead to 9-3 in favor of the Classiest, handing them a much-needed bounce back win in dominant fashion. This was the first loss the Ruiners suffered all season, but many believed they would bounce back after their impressive displays throughout the first two weeks of the season.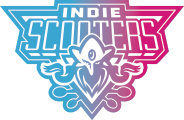 Scooters 6 - Tigers 6
After an impressive start, the Scooters fell well short of victory during week 2. On the other hand, the Tigers limped through the gate week 1, but they were able to tie a tough Wolfpack team during week 2. In yet another early-week RBY series, Bedschibaer put up another impressive victory; this time around he was able to edge out Kaz in a 3-game set to give the Scooters a 1-0 lead. Osh was able to even things up for the Tigers, however, with a victory over tazz in LC. Lopunny Kicks continued to prove his retain worthwhile with a lopsided victory against le LLiolae in SS OU, but again the Tigers refused to give in with Eternal Spirit finally getting on the board with a victory over ZoroDark, claiming his revenge after Zoro took him out last year. Steve Angello joined the party for the Tigers with a win in his debut; he is not historically known as a BW player, but the Zokuru experiment was not working, so he took up the tier and emerged victorious against zf in a thriller to hand the Tigers the lead for the time being. talah evened things out with his first win of the campaign, upsetting robjr in an SS game that featured a Mamoswine clicking Icicle Crash 10 times and escaping relatively unscathed, which should paint enough of a picture for spectators.
At this point, the series was close, and the remaining games were all going to be tense. With the help of some luck, Honor was able to land a victory against Vay, and Fear edged out McMeghan in an aggressive GSC battle. Facing a sudden deficit, the Tigers turned to Luigi and his trusty Excadrill, who made quick work of Quaze and his bizarre ORAS team featuring a Roserade. From there, Tace welcomed Smogon to the weak era with a big win against veteran Jayde, who seemed to be struggling to start off the tournament, and CyberOdin kept his streak going with a victory over dekzeh, who seems to be struggling in the modern day quite a bit. Despite this, MajorBowman clutched a victory over Memoric to even the series out, letting it finish in a tie between the Scooter and Tigers.
---
With three weeks in the books, a lot of the teams we thought were starting to stand out after two weeks took a step backwards, and a lot of the teams we thought were falling behind after 2 weeks took a step forward. This is the beauty of SPL, as there is never much certainty about who will triumph and who will fall short, leaving lots of room for excitement and mystery heading into each week! Through 3 weeks, every team was still very much in contention, and this SPL is shaping up to be a thriller, much like previous editions of the tournament.
« week 2

||

week 4 »
« week 3
Week 4
Week four will be the final week before we hit the midseason auction, where players who did not get drafted in the initial auction will have a chance to get picked up by teams with leftover credits or sellback credits. As of now, the only teams with sellback credits are the Tyrants, Wolfpack, and Cryonicles, with Nat, Sceptross, and Jirachee, respectively, going missing in action. However, numerous other teams have leftover credits from the auction, which get priority and will give them an opportunity to bolster their rosters. With this said, there is still plenty of action happening among the players already in the tournament, so we're exciting to get back to covering that!
Wolfpack 7 - Classiest 5
Two teams who are trying to solidify their position as competitors face off here; suapah started things off with a big win for the Classiest over Star in SS, thanks to some late-game Cloyster cleaning. Sjneider evened things up for the Wolfpack, though; he handed Persephone his first SPL loss and improved his own record to an impressive 3-1 in his ORAS debut season. This game was particularly enjoyable, as it came down to the wire, not even being decided going into the closing turns. Tamahome improved his own record to 3-1 in DPP with a victory against BIHI, and KratosMana joined his Brazilian brother with a GSC win over sulcata, to give the Classiest their own 3-1 lead. The Wolfpack did some juggling after Charmflash fell to 0-3; they sat out Charmflash, who later was traded to the Bigs, and put rozes and The Hallows into SS, put Stratos into DOU, and swapped SMB down to RBY, to replace a struggling Sceptross. Unfortunately, this juggle fell short in both RBY and DOU, as Amaranth was able to edge out SMB in a 3-game RBY set and Stratos fell short against stax. On the other hand, Wolfpack BW player Pearl was able to emerge victorious in a mirror match that had a lot of luck go his way, leaving Raiza at a pretty undeserved 1-3.
The Hallows made some of the lineup changes worthwhile, however, as he was able to upset Insult. In addition to this, Welli0u was able to luck his way through Relous to move his record to 4-0 and set the Wolfpack up to mount a comeback. To make matters worse for the Classiest, HT finally turned things around and won his first game of the campaign over Serene Grace. BKC kept doing what he has been this entire season, taking down Teclis to improve to 4-0 this SPL. Finally, rozes landed the seventh win of the week for the Wolfpack and finished an impressive comeback with a decisive victory over Blarghlfarghl. stax was able to stop the bleeding with a win to close out the week, but it was too little too late for the Classiest, unfortunately.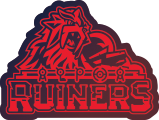 Tyrants 4 - Ruiners 8
With ErPeris struggling, the Ruiners turned to Alexander. to fill in for RBY, with substitute Sadlysius taking up ADV for the time being. This set up a clash of the titans in RBY between current top dog Heroic Troller and previous top RBY player Alexander.. In a back-and-forth series, Alexander. was able to give the Ruiners an early lead in the series, winning in intense fashion. This series had other battles of strong players facing off to showcase, too; Twixtry, who started off 2-1, was up against TDK, who was undefeated coming into the week. Unfortunately, the game did not live up to much of the hype, as Twixtry used rain and got off to a big lead on the basis of TDK not having sufficient counterplay, then made a crucial misstep and almost tossed away the game, only to win by a slimmer margin than initially expected nevertheless. The Tyrants stopped the bleeding after two games with Gilbert Arenas taking care of aforementioned substitute-turned-starter Sadlysius in his match. To even things out entirely, Marilli improved to 4-0 with another win; this time around he edged out qsns in a tight affair. The Grand Babido also was able to string together an impressive victory to even out his own record.
With the series looking pretty tight, xImRaptor was able to upset CrashinBoomBang, and Gondra scored his own 4-0 with a victory over blunder. This expensive core falling short in the middle of a tight week was a disappointment for the Tyrants, who now trailed in the series. Luthier was able to win another game over respectable opponent jake, but the Ruiners put their foot down once more, with Empo making quick work of CTC. To close things out and win the week for the Ruiners, Caetano93 defeated John W, who is now unfortunately on a losing streak, and FriendOfMrGolem120 took out gorgie. With everything said and done, the Ruiners walked away with an 8-4 win over the Tyrants.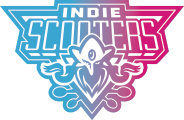 Raiders 9 - Scooters 3
With the Scooters putting up average results thus far, they came into week 4 hoping to capitalize on facing seemingly mediocre opposition. The Raiders, on the other hand, wanted to change the tone of their season and finally win a week outright. In yet another early-week RBY series, Bedschibaer helped the Scooters' cause with a win over fellow RBY mainstay MetalGro$$. dice evened things out in the series with a win over zf in a pretty interesting battle with two not-so-standard teams facing off in a battle that included some relics such as Specs Starmie and Substitute + Focus Punch Breloom. While it was not the most clean battle, it was a treat for spectators nevertheless. Speaking of relics, reiku found himself back in ORAS after encountering struggles in SS; he was able to take advantage of returning to his home tier with a win over Quaze while piloting a stall build that Quaze failed to break in the long haul despite a promising start. The Scooters were bleeding out, so veteran Fear was called upon to bring in a clutch win. He was able to do this, but it was not pretty; he got quite fortunate against Earthworm in a game that would once be seen as a highlight on sheer name value that played out as one to ultimately forget. pasy_g was able to notch another win under his belt, ending CyberOdin's streak of victories in ADV to start the season and giving the Raiders back the lead.
ToF continued the Raiders winning ways with a messy victory over Honor, who was left on edge after a rocky miss caused him a major deficit. LilyAC also got on the board for the Raiders despite almost timing out on numerous occasions in a tight game with tazz. To make matters worse for the Scooters, Lusa was able to upset Lopunny Kicks with the help of a powerful Excadrill breaking things open. And in case you were wondering if a comeback was in store after all of this, Simia, Trosko, and Lunar also emerged victorious to make it an even more lopsided series. While Jayde was able to pick up a win of his own for the Scooters, it was far too little too late. The Raiders walked away with an impressive 9-3 win that was much needed given their position in the standings.
Bigs 7 - Tigers 5
The Bigs started off historically bad, but they managed to win week 3, and now they hoped to continue their comeback, perhaps in similar fashion to the Bigs of last season. The Tigers, on the other hand, had been struggling for the most part and wanted to turn it around before it was too late. Tigers retain Eternal Spirit seemed to be back in top form with another win against ima, evening out his record after a rough start. This game is also relevant, as in the aftermath, ima seemed to show some anger towards his standing on the Bigs. He is nowhere to be seen in the week 5 lineup, either, so only time will tell what will come of that drama. Tigers prospect Rexus was able to land his first win of the campaign by opening things up with a Life Orb Dragon Dance Steel Wing Dragapult KOing a Clefable, which put his opponent Sabella at a quick deficit. The Bigs were still putting up a respectable fight, however, with Santu stalling out Luigi to bring in a win of his own in ORAS and jacob defeating Steve Angello in a messy BW game.
Sage kept the ball rolling for the Bigs with the help of a strong Toxtricity, improving her record to 3-0 with a surprising win over Tace. Osh and Fakes traded wins to make things even tighter down the stretch, leaving the Sunday afternoon games to determine the outcome of the series. aim, Ezrael, and Nails were able to seal things for the Bigs in impressive fashion. Retains Ezrael and Nails clutching the week is about as close to how you can draw it up as possible, which is a big testament to Bigs management, who previously were under fire for interesting handling of the early auction. Zokuru was able to land his first SPL win despite being part of the losing collective effort; he outlasted ifm in GSC, where he is now slotted after his lackluster stint in BW. With McMeghan out a home in GSC, he was slotted in ADV to replace the struggling dekzeh and won his first game in the tier of the season over GaryTheGengar. This was still not enough, as the Bigs had already accumulated seven wins to take the week and even themselves up at 2-2.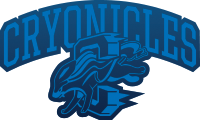 Cryonicles 7 - Sharks 5
Both of these teams were off to strong starts and were sitting in playoff contention at the start of the week. Blightbringer opened things up with a drawn-out victory over z0mOG in ADV OU, handing the Cryonicles their first ADV loss while also landing his first win in the tier of the tournament. Sacri' quickly evened things out with a win over teal6, however. The Sharks then stormed ahead with Erzengel winning in ORAS over Garay oak, SoulWind edging out Finchinator in BW, and xray dominating Eo Ut Mortus in SS. With a sizable lead, the Sharks hoped to bring home another week win and put their struggles from week 3 behind them. The Cryonicles were not going down without a respectable fight, though. HML am emerged victorious in a 3-game series over Genesis7 in RBY to even his personal record at 2-2 and set the series score at 2-4 heading into Sunday.
The Cryonicles seemed to be determined on Sunday, as they opened things up with shawyu 1313 raining on DeepBlueC's parade despite some early-game Speed tier blunders. In his goodbye game, Leftiez was able to upset bro fist to even the score at 4-4 in the series and land his first win of the young season. Leftiez was then promptly traded to the Bigs in exchange for soulgazer and Descending. With all of the momentum in their hands now, the Cryonicles kept it going, with Updated Kanto taking down frisoeva with the help of a blind Mega Lopunny. Conflict temporarily stopped the bleeding to leave the series at 5-5 with his win over Mr.E, who fell behind quickly to an unexpected Exeggutor set. Tman got himself on the board with his first win of the season at the perfect time with the Cryonicles, giving them their sixth win of the week. Finally, ggggd continued his perfect campaign with a win over EviGaro in LC to give the Cryonicles the week win and take down the Sharks.
---
With four weeks down, it seems like the Ruiners and Cryonicles are leading the pack thus far. However, numerous teams are at their tails, attempting to join the playoff picture and even fight for the top seeds in the tournament. There is still over half of the tournament to play, and some teams will even be able to add players to their rosters during midseason. So much SPL fun and drama is left to come, which will be even more exciting for spectators. In the meantime, I hope everyone enjoyed this article that covered the games over the first half of SPLXI as well as some of the other events that transpired!
« week 3