Join us on IRC here
Join us on discord here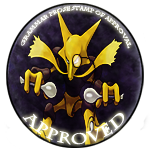 Introduction:
The Grammar-Prose team is a group of individuals hell-bent on proofreading as needed by the C&C crew. The Spelling and Grammar Standards that we use can be found
here
. This thread serves as a queue that we will constantly update to indicate which analyses in which tiers need GP checks and how many.
How This Works:
If you are an analysis writer or a C&C moderator and need an analysis proofread by the GP team, post in this thread and we will add it to the queue. Once it is added to the queue, GP team members will get your checks done in a timely manner. Below is the current queue listing for each tier and the number of remaining checks left for each. GP team members should take care to make sure that previous GP checks are properly implemented before GP checking something again, as having overlap is inefficient. Finally, when GP members perform a check on an analysis, they should post in this thread so we can update the remaining count here and avoid conflicts (two people checking the same thing at once).
Becoming a Member:
You may apply for the GP team at any time. To apply, you must send a private message to
GatoDelFuego
,
P Squared
, and
The Dutch Plumberjack
with a list of at least three grammar checks that you've done in the past month, preferably those that have been stamped by an active member. The leaders of GP will then review the quality of your checks together and let you know whether you've been accepted or rejected.
Note that we may decide to send you a test analysis to check for further testing.
Members:
The users listed below are permitted to stamp analyses or articles. Users not on this list are still encouraged to grammar check analyses and articles, but they cannot use the stamp and they do not count towards the two check requirement of all articles and analyses.
Here
are some tips for making GP checks. The users listed below may also stamp the checks of people not on the team so that they will count toward the check requirement.
Notes for GP members:
Please use placeholders for threads and respect them. Stop placeholdering incomplete threads, and don't post unless you are actively grammar checking them. Saying "I'll check this when I get a chance, placeholder" is pretty dumb.
Please do not do GP checks on an analysis where the OP hasn't implemented the GP check above you, unless you're "working on top of it." Instead, either stamp the check above you or contact the OP to implement the check. Just ignoring checks above you is pretty dumb.
In regards to additional checks. You, as the
first
checker,
cannot
request a third, extra check. You can
only
request an additional check if you deem the quality not up to par after you've done the
second
required check.
Notes for analysis writers:
All analysis writers, please keep the GP status of your analyses up-to-date. If you have implemented a check, post an update in the analysis's thread stating so. If you have left parts out intentionally, post an update stating so. If you have only implemented half of the check, post an update stating so. Also, change the thread title. It is extremely confusing for GP team members when an analysis has not been updated. I will often look at a thread to see if it needs a check, only to be confused when I see bits of a previous check implemented, and other bits left out with no word from the OP.
Please don't change your analyses to the Copyediting tag with [GP 0/2] in the title until it is COMPLETELY WRITTEN AND READY FOR GP CHECKS. This is really annoying for GP members who think it's ready to be checked. Just leave the tag as "Copyediting (QC 3/3)" or whatever. Thanks.
Notes for amcheckers:
Wait until any above checks have been implemented or addressed before starting an amcheck
--This is self explanatory; if an official check is yet to be implemented, you'd have to work off that anyways, and multiple stacked amchecks are hard to address properly. However, if another amchecker snipes you, feel free to post your check anyways--shit happens, and the slight inconvenience of having to look at two amchecks most certainly does not outweigh the loss of having two more eyes look at an analysis or just having all your hard work go to waste.
In a similar vein,
do not implement an unimplemented check and work on top of that
--if the above check is an amcheck, you might be implementing suboptimal changes, and even if the above check is an official GP check, the writer should always have the chance to evaluate the changes made, and pre-implementing those checks would take that step out of the process.
Do not use placeholders
--sadly, official checks do have priority over amchecks because they're sure to deliver, and amcheck placeholders slow down the process and would make the GP process near incomprehensible especially for new writers because of the additional red tape involved. HOWEVER, if an official GP member ends up sniping you, do not hesitate to contact them and ask if you can quickly finish your check / post your check anyway! After all, the more eyes looking at an analysis the better, and pretty much no one of us would mind waiting ten minutes longer.
Please, please,
do not actively discourage writers from implementing your changes until they've been officially approved
--the more eyes that look over an analysis the better, and we sadly do not have the time to look over everything, potentially causing any good changes you made to go to waste. However, obviously feel free to point out to the writer that the quality of your check is not guaranteed, and naturally writers should use their good judgment when implementing amchecks--blindly implementing a subpar check, especially after a first official one has already taken place, wouldn't be helpful. It's just the "pls no implement" notes that we don't like seeing.
Try to exercise some restraint tagging your GP mentor to look over every single one of your checks
--Again, this is for bottleneck reasons. A note "tagging
P Squared
for a check" might end up discouraging other GP members from looking over your check, and your GP mentor might not have time to look it over. However, naturally you should be able to ask someone to look your stuff over, and if your GP mentor promised they'll get to it quickly, there's no problem--as long as it doesn't end up sitting.
Do not include copypastes
--official GP members shouldn't do this either (except in exceptional circumstances, like right before deadlines in Smogon's Flying Press or if the writer's computer is broken) because this discourages the writers from evaluating their changes and effectively puts GP in control of the analysis, even though GP has no authority over the content, and we're only human, meaning errors might slip through! This goes double for amchecks, because those might include subpar GP changes as well.
If your analysis has been sitting around for a while with no GP checks, it is up to you to get in contact with the GP team and PM/VM members for a GP check. GP members are far more likely to act if you ask personally. Do NOT post in the queue again, it will get deleted.
Active:
CryoGyro
Eien
GatoDelFuego
Haund
horyzhnz
Kris
Mr. Uncompetitive
NixHex
piikachuu
P Squared
Rare Poison
ryan
The Dutch Plumberjack
Winry
Inactive (if you are listed as inactive, you can still do GP checks and stamp amateur checks, even if you've been gone for like 2 years):
Aeron Ee1
Alexandrine
antemortem
Arkian
Athenodoros
Badal
blitzlefan
bojangles
bugmaniacbob
Calm Pokemaster
Chou Toshio
comatthew6
complete legitimacy
cosmicexplorer
DJXO9
DittoCrow
Draco Zephyr
Dubulous
elDino
Electrolyte
Ender
Engineer Pikachu
Eo Ut Mortus
Eraddd
Erebyssial
EspyJoel
Fatecrashers
Fizz
fleurdyleurse
Flora
frenzyplant
Fuzznip
Governess
Harsha
Honko
jc104
Jellicent
Jukain
jumpluff
Kingler12345
Komodo
Legacy Raider
Legitimate Username
Lemonade
Lord Alphose
Mafeking
Magcargo
Malley
Matthew
melvni
michael
Minus
Moo
Muk
MysticNova
NatGeo
New World Order
November Blue
Oglemi
Omicron
Poppy
princessofmusic
Psywaves
Queez
Ray Jay
Redew
relaunched
Rising_Dusk
RitterCat
sandshrewz
Shame That
sirndpt
SkullCandy
SM979
Snobalt
Snorlaxe
Stalfos
Stellar
Steven Snype
SuperJOCKE
TelamonianAjax
Tobes
uragg
Weebl
wekhter
whistle
Woodchuck
Yonko7
zdrup15
Zystral
-Tsunami-
Ubers:
​
OU:​
UU:​
RU:​
NU:​
PU:​
LC:​
Doubles OU:​
Past Generations:​
Articles and Letters:​
Other Metagames:​
Battle Spot:​
VGC:​
CAP:​
Last edited by a moderator: