a great unrecorded history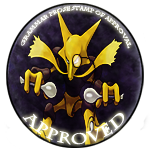 Guide to the GP Process
​
What is GP?
GP, or Grammar-Prose, is the process in which analyses and articles published on Smogon are proofread. Smogon holds itself to a high standard and thus the things published onsite should avoid spelling and grammatical errors. Members of the GP team find and fix these errors, help paragraphs flow better, remove unnecessary fluff, catch formatting errors, and in general make things easier to understand!
Here is an example of a typical GP check.
Where is GP needed?
The main areas GP is needed are in C&C (where analyses are written) and The Flying Press (where articles are written). Note that grammar standards are a little different between these two. Also, since The Flying Press's writing subforum is not public, those without access can only do GP checks in the C&C section.
Both articles and analyses go through the GP stage, meaning they need to receive (usually) two official GP checks to be finished and published. There are exceptions; for example, if an analysis or article needs to be published as soon as possible, it is fine to only get one GP check, and GP members have discretion to make the call that a second check is unnecessary. Notably, this is the current policy for the Sun & Moon preview analyses.
Resources
Grammar-Prose Team Queue
Spelling and Grammar Standards
GP Discord server
Last edited by a moderator: