Stamped by Uselesscrab and Ransei
Approved by The Immortal and scpinion
love you guys
MERGEMONS
​
Have you ever wondered what the metagame would be like if every Pokemon didn't just have its own movepool? Did you ever want to know what it would become if Pokemon got the moves of those near it in the Pokedex?
Well, now you can find out.
Rules
All Pokemon gain the movepool of the previous and next fully evolved Pokemon, according to the Pokedex. The list of specific merges can be found in this link.
NFEs get the moves of their full evos. That means Chansey gets Miltank's moves and Raikou's moves (like Blissey), for example.
For balancing reasons, Pokemon that receive Sketch from merges only receive it once. (This only applies to Stantler, Tyrogue, and Hitmontop.)
All move illegalities are fixed... as long as the moves are acquirable from R/S/E onward. (Lovely Kiss Nidoking, for example, is not allowed, but Fake Out + Extreme Speed Raichu is perfectly fine.)
This meta is based off of OU, and as such utilizes standard OU clauses and the standard OU banlist.
Shell Smash cannot be merged. It can only be used by its original users.
Strategy
Mergemons gives
multitudes of options
to offense, stall, and balance alike, although I have a feeling that offense will reign supreme. Still, there's something for everyone.


Venusaur
Notable new moves: Ancient Power, Dark Pulse, Earth Power, Fire Blast, Flamethrower, Focus Blast, Seismic Toss, Shadow Ball, Stealth Rock, Thunderbolt, Will-O-Wisp, Air Slash, Defog, Dragon Tail, Roost, Tailwind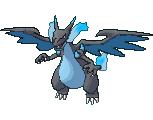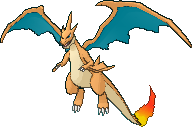 Charizard
Notable new moves: Leech Seed, Sleep Powder, Growth, Synthesis, Petal Blizzard, Light Screen, Sludge Bomb, Energy Ball, Amnesia, Curse, Giga Drain, Leaf Storm, Power Whip, Knock Off, Weather Ball, Flash Cannon, Rapid Spin, Aqua Tail, Hydro Pump, Ice Beam, Scald, Dark Pulse, Surf, Waterfall, Aqua Jet, Aura Sphere, Fake Out, Haze, Mirror Coat, Water Spout, Yawn, Ice Punch, Signal Beam, Zen Headbutt


Blastoise
Notable new moves: Air Slash, Flamethrower, Roost, Fire Blast, Overheat, Will-O-Wisp, Ancient Power, Tailwind, Defog, Stun Spore, Sleep Powder, Bug Buzz, Quiver Dance, Psychic, Shadow Ball, Energy Ball, U-turn, Giga Drain


Beedrill
Notable new moves: Sleep Powder, Brave Bird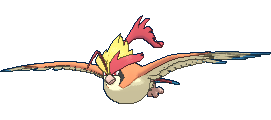 Pidgeot
Notable new moves: Sludge Bomb, Giga Drain, Blizzard, Thunder, Shadow Ball, Grass Knot

Pikachu (from both Raichus)
Notable new moves: Fake Out + Extreme Speed, Aqua Tail, Coil, Crunch, Dark Pulse, Earthquake, Fire Fang, Giga Drain, Glare, Gunk Shot, Ice Fang, Poison Jab, Pursuit, Rock Slide, Seed Bomb, Sludge Bomb, Sludge Wave, Sucker Punch, Switcheroo, Earth Power, Rapid Spin, Shadow Claw, Stealth Rock, Stone Edge, Swords Dance, X-Scissor, Bulk Up, Ice Beam, Shadow Ball, Taunt, U-turn, Icicle Crash, Iron Head, Leech Life

Raichu
Notable new moves: Fake Out + Extreme Speed, Aqua Tail, Coil, Crunch, Dark Pulse, Earthquake, Fire Fang, Giga Drain, Glare, Gunk Shot, Ice Fang, Poison Jab, Pursuit, Rock Slide, Seed Bomb, Sludge Bomb, Sludge Wave, Sucker Punch, Switcheroo, Earth Power, Rapid Spin, Shadow Claw, Stealth Rock, Stone Edge, Swords Dance, X-Scissor

Nidoqueen
Notable new moves: Rapid Spin, Swords Dance, Counter, Knock Off, Super Fang

Nidoking
Notable new moves: Psyshock, Calm Mind, Psychic, Dazzling Gleam, Moonblast, Meteor Mash, Drain Punch, Knock Off, Zen Headbutt

Clefable
Notable new moves: Earth Power, Taunt, Sludge Wave, Sludge Bomb, Dragon Tail, Surf, Toxic Spikes, Dragon Pulse, Super Fang, Nasty Plot, Overheat, Energy Ball, Will-O-Wisp, Dark Pulse, Disable, Foul Play

Ninetales
Notable new moves: Ice Beam, Light Screen, Thunderbolt, Psychic, Reflect, Focus Blast, Charge Beam, Thunder Wave, Dazzling Gleam, Aromatherapy, Stored Power, Healing Wish, Encore, Cosmic Power, Moonlight, Moonblast, Heal Bell, Signal Beam, Stealth Rock, Seismic Toss, Perish Song, Wish

Venomoth
Notable new moves: Spore, Aromatherapy, Light Screen, Leech Seed, Earth Power, Sludge Wave

Dugtrio
Notable new moves: Disable, Stun Spore, Sleep Powder, Zen Headbutt, Roost, Acrobatics, U-turn, Baton Pass, Toxic Spikes, Tailwind, Defog, Play Rough, Fake Out, Taunt, Gunk Shot, Knock Off, Seed Bomb, Happy Hour

Primeape
Notable new moves: Aqua Jet, Aqua Tail, Hone Claws, Shadow Claw, Waterfall, Zen Headbutt, Crunch, Extreme Speed, Flare Blitz, Iron Head, Morning Sun, Wild Charge, Will-O-Wisp

Arcanine
Notable new moves: Hone Claws, Bulk Up, Taunt, Thunderbolt, Earthquake, Focus Blast, Acrobatics, Stone Edge, Rock Slide, Poison Jab, U-turn, Encore, Night Slash, Gunk Shot, Ice Punch, Seed Bomb, Vacuum Wave, Circle Throw, Ice Beam, Psychic, Scald, Surf, Waterfall, Haze, Belly Drum, Hydro Pump

Poliwrath
Notable new moves: Extreme Speed, Roar, Will-O-Wisp, Wild Charge, Close Combat, Crunch, Flare Blitz, Morning Sun, Iron Head, Recover, Psycho Cut, Taunt, Light Screen, Reflect, Thunder Wave, Trick Room, Fire Punch, Knock Off, Thunder Punch, Drain Punch, Foul Play, Zen Headbutt


Alakazam
Notable new moves: Ice Beam, Scald, Surf, Hydro Pump, Vacuum Wave, Flamethrower, Fire Blast

Machamp
Notable new moves: Recover, Psycho Cut, Taunt, Trick Room, Drain Punch, Zen Headbutt, Sleep Powder, Leaf Blade, Swords Dance, Power Whip, Sucker Punch

Victreebel
Notable new moves: Earthquake, Flamethrower, Fire Blast, Focus Blast, Stone Edge, Rock Slide, Poison Jab, Close Combat, Fire Punch, Ice Punch, Thunder Punch, Vacuum Wave, Hydro Pump, Sludge Wave, Ice Beam, Scald, Dazzling Gleam, Surf, Waterfall, Rapid Spin

Tentacruel
Notable new moves: Sleep Powder, Energy Ball, Clear Smog, Encore, Synthesis, Stealth Rock, Roar, Flamethrower, Fire Blast, Earth Power, Seismic Toss

Golem
Notable new moves: Haze, Knock Off, Poison Jab, Rapid Spin, Swords Dance, Toxic Spikes, Waterfall, Baton Pass, Flame Charge, Flare Blitz, Low Kick, Megahorn, Morning Sun, Wild Charge, Will-O-Wisp


Slowbro
Notable new moves: Will-O-Wisp, Air Slash, U-turn, Defog

Muk
Notable new moves: Aqua Jet, Aqua Tail, Drill Run, Fake Out, Ice Shard, Waterfall, Icicle Crash, Rapid Spin, Razor Shell, Spikes, Toxic Spikes

Cloyster
Notable new moves: Sludge Bomb, Sludge Wave, Gunk Shot, Taunt, Thunderbolt, Shadow Ball, Flamethrower, Fire Blast, Focus Blast, Rock Slide, Dark Pulse, Acid Spray, Curse, Shadow Sneak, Fire Punch, Giga Drain, Thunder Punch, Sucker Punch, Destiny Bond, Psychic, Brick Break, Energy Ball, Will-O-Wisp, Shadow Claw, Dazzling Gleam, Perish Song, Drain Punch, Knock Off

Gengar
Notable new moves: Hydro Pump, Ice Beam, Surf, Nasty Plot, Psyshock, Calm Mind, Thunder Wave

Marowak
Notable new moves: Low Kick, Moonlight, Seed Bomb, Sleep Powder, Stun Spore, Wood Hammer, Zen Headbutt, Blaze Kick, Bulk Up, Close Combat, Fake Out, High Jump Kick, Mach Punch, Poison Jab, Rapid Spin, Sucker Punch

Hitmonlee
Notable new moves: Bonemerang, Swords Dance, Belly Drum, Iron Head, Fire Punch, Thunder Punch, Ice Punch, Drain Punch

Weezing
Notable new moves: Bulk Up, Close Combat, Drain Punch, Earthquake, Fake Out, Fire Punch, Focus Blast, Ice Punch, Mach Punch, Rapid Spin, Rock Slide, Seismic Toss, Stone Edge, Thunder Punch, Vacuum Wave, Aqua Tail, Circle Throw, Crunch, Fire Blast, Flamethrower, Ice Beam, Roar, Shadow Claw, Sucker Punch, Surf

Kangaskhan
Notable new moves: Destiny Bond, Explosion (SCRAPPY BOOM HYPE), Haze, Taunt, Toxic Spikes, Will-O-Wisp, Agility, Megahorn, Poison Jab, Waterfall

Starmie
Notable new moves: Baton Pass, Taunt, Shadow Ball, Focus Blast, Energy Ball, Nasty Plot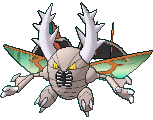 Pinsir
Notable new moves: Ice Punch, Taunt, Fake Out, Drain Punch, Zen Headbutt, Wild Charge, Endeavor, Iron Tail, Lovely Kiss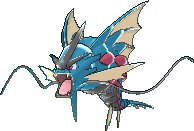 Gyarados
Notable new moves: Pursuit, Zen Headbutt, Wild Charge, Ice Shard

Lapras
Notable new moves: Aqua Tail, Crunch, Dark Pulse, Dragon Tail, Earthquake, Fire Blast, Flamethrower, Hurricane, Ice Fang, Iron Head, Scald, Stone Edge, Taunt, Thunder Wave, Transform (130 HP TRANSFORM HYPE)

Vaporeon
Notable new moves: Transform, Thunder Wave, Discharge, Thunderbolt, Volt Switch

Jolteon
Notable new moves: Acid Armor, Hydro Pump, Ice Beam, Scald, Surf, Lava Plume, Flamethrower, Fire Blast, Overheat

Flareon
Notable new moves: Agility, Thunder Wave, Discharge, Thunderbolt, Volt Switch, Wild Charge, Hydro Pump, Rock Blast, Ice Beam, Scald, Rock Polish, Stone Edge, Rock Slide, Surf, Waterfall, Knock Off, Spikes, Toxic Spikes, Earth Power, Stealth Rock, Seismic Toss

Omastar
Notable new moves: Lava Plume, Roar, Shadow Ball, Flamethrower, Fire Blast, Overheat, Will-O-Wisp, Stored Power, Wish, Yawn, Baton Pass, Heal Bell, Giga Drain, Rapid Spin

Kabutops
Notable new moves: Rock Blast, Spikes, Toxic Spikes, Iron Head, Ice Fang, Fire Fang, Thunder Fang, Crunch, Dragon Claw, Taunt, Roost, Earthquake, Pursuit, Defog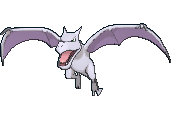 Aerodactyl
Notable new moves: Aqua Jet, Brick Break, X-Scissor, Waterfall, Knock Off, Rapid Spin, Low Kick, Superpower, Belly Drum, Wild Charge, Power-Up Punch, Zen Headbutt, Fire Punch, Gunk Shot, Ice Punch, Seed Bomb, Superpower, Thunder Punch, Happy Hour

Snorlax
Notable new moves: Agility, Hone Claws, Taunt, Roost, Tailwind, Aqua Tail, Stealth Rock, Defog, Ice Shard, Reflect, U-turn

Articuno
Notable new moves: Fire Blast, Flamethrower, Focus Blast, Psychic, Shadow Ball, Surf, Thunderbolt, Whirlwind, Happy Hour, Baton Pass, Light Screen, Volt Switch

Zapdos
Notable new moves: Hurricane, Freeze-Dry, Ice Beam, Reflect, Flamethrower, Air Slash, Fire Blast, Overheat, Will-O-Wisp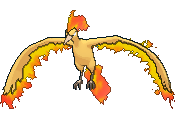 Moltres
Notable new moves: Discharge, Light Screen, Thunderbolt, Volt Switch, Signal Beam, Ice Beam, Focus Blast, Surf, Dragon Pulse, Draco Meteor

Dragonite
Notable new moves: Overheat, Will-O-Wisp, U-turn, Psychic, Aura Sphere, Psystrike, Bulk Up, Taunt, Shadow Ball, Energy Ball, Poison Jab, Drain Punch, Foul Play, Low Kick

Mew
Notable new moves: Psycho Cut, Recover, Psystrike, Hurricane, Petal Blizzard, Aromatherapy, Leaf Storm, Leech Seed

Typhlosion
Notable new moves: Energy Ball, Giga Drain, Leaf Storm, Petal Blizzard, Swords Dance, Synthesis, Agility, Aqua Jet, Aqua Tail, Crunch, Dragon Dance, Hone Claws, Hydro Pump, Ice Beam, Ice Punch, Scald, Superpower, Surf, Waterfall

Feraligatr
Notable new moves: Fire Punch, Flare Blitz, Thunder Punch, Wild Charge, Will-O-Wisp, Coil, Knock Off, Sucker Punch, Trick, U-turn

Ariados
Notable new moves: Acrobatics, Brick Break, Drain Punch, Encore, Ice Punch, Knock Off, Mach Punch, Roost, Swords Dance, Tailwind, Thunder Punch, U-turn, Brave Bird, Defog, Haze, Super Fang, Taunt, Whirlwind

Crobat
Notable new moves: Shadow Sneak, Sucker Punch, Psychic, Poison Jab, Sticky Web, Hone Claws, Baton Pass, Disable, Megahorn, Night Slash, Pursuit, Toxic Spikes, Foul Play, Thunder Wave, Signal Beam, Discharge, Hydro Pump, Ice Beam, Thunderbolt, Scald, Volt Switch, Wild Charge, Dazzling Gleam, Surf, Waterfall, Heal Bell

Lanturn
Notable new moves: Air Slash, Dark Pulse, Defog, Giga Drain, Heat Wave, Nasty Plot, Roost, Shadow Ball, Sludge Bomb, Tailwind, Taunt, Calm Mind, Light Screen, Magic Coat, Psychic, Psyshock, Reflect, Signal Beam, Trick


Ampharos
Notable new moves: Tailwind, Stored Power, Psychic, Psyshock, Calm Mind, Roost, Shadow Ball, Reflect, Grass Knot, U-turn, Trick Room, Dazzling Gleam, Giga Drain, Heat Wave, Defog, Leaf Storm, Sludge Bomb, Energy Ball, Moonblast, Air Slash

Azumarill
Notable new moves: Leaf Blade, Petal Blizzard, Swords Dance, Synthesis, Moonlight, Drain Punch, Wood Hammer, Low Kick, Rock Slide, Sucker Punch, Stone Edge, Hammer Arm, Taunt, Earthquake, Rock Polish, Curse, Stealth Rock, Fire Punch, Thunder Punch

Politoed
Notable new moves: Counter, Calm Mind, Taunt, Rock Polish, Stealth Rock, Earth Power, Synthesis, Stun Spore, Sleep Powder, Leech Seed, U-turn, Giga Drain, Memento, Reflect, Energy Ball, Dazzling Gleam, Aromatherapy, Cotton Guard

Quagsire
Notable new moves: Leech Seed, Petal Blizzard, Light Screen, Swords Dance, Encore, Reflect, Trick Room, Wish, Baton Pass, Zen Headbutt

Espeon
Notable new moves: Ice Beam, Sludge Wave, Sludge Bomb, Focus Blast, Scald, Surf, Acid Spray, Ancient Power, Encore, Recover, Earth Power, Taunt, Dark Pulse

Umbreon
Notable new moves: Calm Mind, Light Screen, Reflect, Trick Room, Thunder Wave, Dragon Tail, Slack Off, Magic Coat

Slowking
Notable new moves: Taunt, Dark Pulse, Stored Power, Wish, Baton Pass, Celebrate

Forretress
Notable new moves: Baton Pass, Zen Headbutt, Crunch, Thunder Wave, Trick Room, Wish, Foul Play, Sucker Punch, Roost, Glare, Coil, Rock Slide, Wild Charge, Aqua Tail, Iron Tail


Steelix
Notable new moves: Roost, Glare, Coil, Calm Mind, Ice Beam, Thunderbolt, Shadow Ball, Flamethrower, Fire Blast, Poison Jab, Wild Charge, Aqua Tail, Zen Headbutt, Play Rough, Taunt, Brick Break, Sludge Bomb, Overheat, Focus Blast, Dazzling Gleam, Close Combat, Heal Bell, Fire Punch, Ice Punch, Thunder Punch

Granbull
Notable new moves: Stealth Rock, Autotomize, Explosion, Dragon Tail, Rock Polish, Aqua Tail, Iron Head, Destiny Bond, Spikes, Toxic Spikes, Poison Jab, Waterfall, Aqua Jet, Haze, Swords Dance


Scizor
Notable new moves: Fell Stinger, Destiny Bond, Spikes, Toxic Spikes, Pin Missile, Aqua Tail, Poison Jab, Taunt, Thunder Wave, Waterfall, Aqua Jet, Haze, Sticky Web, Earthquake, Rock Tomb, Bulldoze, Rock Blast, Stealth Rock


Heracross
Notable new moves: Sticky Web, Rock Blast, Stealth Rock, Roar, Taunt, Crunch, Play Rough, Yawn, Fire Punch, Gunk Shot, Ice Punch, Seed Bomb, Thunder Punch

Mantine
Notable new moves: Destiny Bond, Freeze-Dry, Rapid Spin, Spikes, Dark Pulse, Flash Cannon, Roar, Stealth Rock, Taunt, Whirlwind

Skarmory
Notable new moves: Earthquake, Acrobatics, Waterfall, Amnesia, Haze, Mirror Coat, Aqua Tail, Gunk Shot, Seed Bomb, Thunder Fang, Fire Fang, Foul Play, Crunch, Will-O-Wisp, Destiny Bond, Sucker Punch, Super Fang


Houndoom
Notable new moves: Spikes, Autotomize, Air Slash, Night Slash, Roost, Swords Dance, Rock Slide, X-Scissor, Flash Cannon, Brave Bird, Drill Peck, Stealth Rock, Iron Head, Tailwind, Defog, Dragon Pulse, Hydro Pump, Dragon Dance, Ice Beam, Scald, Surf, Waterfall, Draco Meteor

Kingdra
Notable new moves: Nasty Plot, Thunder Fang, Foul Play, Flamethrower, Crunch, Taunt, Shadow Ball, Sludge Bomb, Fire Blast, Overheat, Will-O-Wisp, Dark Pulse, Destiny Bond, Sucker Punch, Rapid Spin, Knock Off, Earthquake, Rock Polish, Stone Edge, Poison Jab, Ice Shard, Play Rough, Earth Power, Gunk Shot, Seed Bomb, Stealth Rock, Superpower

Donphan
Notable new moves: Yawn, Dragon Dance, Waterfall, Iron Head, Zen Headbutt, Jump Kick, Thunder Wave, Trick Room, Wild Charge, Megahorn, Sucker Punch

Hitmontop
Notable new moves: Zen Headbutt, Roar, Light Screen, Reflect, Thunder Wave, Wild Charge, Megahorn, Milk Drink, Heal Bell, Fire Punch, Ice Punch, Iron Head, Stealth Rock, Thunder Punch


Chansey and Blissey
Notable new moves: Milk Drink, Roar, Reflect, Volt Switch

Raikou
Notable new moves: Soft-Boiled, Healing Wish, Ice Beam, Psychic, Flamethrower, Fire Blast, Focus Blast, Grass Knot, Dazzling Gleam, Stealth Rock, Eruption, Lava Plume, Will-O-Wisp

Entei
Notable new moves: Crunch, Light Screen, Thunderbolt, Reflect, Volt Switch, Thunder Wave, Wild Charge, Hydro Pump, Ice Fang, Ice Beam, Scald, Surf, Waterfall

Suicune
Notable new moves: Eruption, Lava Plume, Flamethrower, Fire Blast, Overheat, Will-O-Wisp, Dark Pulse, Taunt, Thunderbolt, Focus Blast, Rock Polish, Thunder Wave, Dragon Tail, Dragon Pulse, Earth Power, Seismic Toss

Tyranitar
Notable new moves: Hydro Pump, Extrasensory, Ice Fang, Tailwind, Calm Mind, Scald, Surf, Waterfall, Air Slash, Extreme Speed, Whirlwind, Weather Ball, Aeroblast, Recover, Psyshock, Light Screen, Psychic, Reflect, Aqua Tail, Giga Drain, Defog

Celebi
Notable new moves: Whirlwind, Weather Ball, Brave Bird, Fire Blast, Sacred Fire, Thunderbolt, Earthquake, Overheat, Will-O-Wisp, Iron Head, Tailwind, Defog, Night Slash, X-Scissor, Pursuit, Leaf Blade, Hone Claws, Dragon Claw, Brick Break, Focus Blast, Acrobatics, Rock Slide, Power-Up Punch, Crunch, Drain Punch, Thunder Punch


Sceptile
Notable new moves: Baton Pass, Calm Mind, Psychic, Shadow Ball, U-turn, Dazzling Gleam, Earth Power, Sucker Punch, Nasty Plot, Flare Blitz, Fire Punch, High Jump Kick, Brave Bird, Sky Uppercut, Flamethrower, Fire Blast, Overheat, Will-O-Wisp, Shadow Claw, Stone Edge, Poison Jab, Dual Chop, Knock Off, Vacuum Wave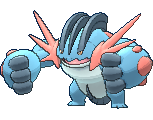 Swampert
Notable new moves: Flare Blitz, Fire Punch, High Jump Kick, Brave Bird, Sky Uppercut, Bulk Up, Will-O-Wisp, Swords Dance, Agility, Baton Pass, Knock Off, Crunch, Taunt, Sucker Punch, Play Rough, Foul Play, Super Fang

Ludicolo
Notable new moves: Bug Buzz, Defog, Psychic, Quiver Dance, Roost, Shadow Ball, Sludge Bomb, U-turn, Dark Pulse, Hurricane, Leaf Storm, Nasty Plot

Pelipper
Notable new moves: Baton Pass, Boomburst, Heat Wave, Calm Mind, Destiny Bond, Encore, Energy Ball, Focus Blast, Heal Bell, Light Screen, Magic Coat, Moonblast, Psychic, Psyshock, Reflect, Shadow Ball, Signal Beam, Taunt, Thunderbolt, Thunder Wave, Trick, Will-O-Wisp, Wish


Gardevoir
Notable new moves: Hydro Pump, Tailwind, Roost, Hurricane, Ice Beam, Scald, U-turn, Surf, Air Slash, Defog, Quiver Dance, Bug Buzz, Baton Pass, Sticky Web, Giga Drain

Breloom
Notable new moves: Roost, Aerial Ace, U-turn, Aqua Jet, Bug Bite, Fell Stinger, Baton Pass, Sticky Web, Defog, Encore, Feint Attack, Taunt, Bulldoze, Pursuit, Fire Punch, Gunk Shot, Ice Punch, Low Kick, Sucker Punch


Sableye
Notable new moves: Thunder Wave, Baton Pass, Cosmic Power, Wish, Heal Bell, Iron Defense, Stealth Rock, Super Fang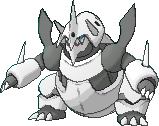 Aggron
Notable new moves: Play Rough, Baton Pass, Crunch, Sucker Punch, Swords Dance, Knock Off, Super Fang, Zen Headbutt, High Jump Kick, Recover, Bulk Up, Light Screen, Reflect, Bullet Punch, Drain Punch, Psycho Cut


Medicham
Notable new moves: Iron Head, Autotomize, Hone Claws, Earthquake, Stone Edge, Aqua Tail, Wild Charge, Volt Switch, Crunch


Manectric
Notable new moves: Calm Mind, Psyshock, Psychic, Shadow Ball, Focus Blast, Energy Ball, Grass Knot, Baton Pass, Vacuum Wave, Nasty Plot, Encore


Sharpedo
Notable new moves: Gunk Shot, Encore, Sludge Bomb, Sludge Wave, Power-Up Punch, Fire Punch, Giga Drain, Ice Punch, Seed Bomb, Thunder Punch, Water Spout


Camerupt
Notable new moves: Water Spout, Hydro Pump, Heavy Slam, Ice Beam, Scald, Surf, Waterfall, Zen Headbutt, Rapid Spin, Sludge Bomb, Clear Smog, Superpower

Torkoal
Notable new moves: Flash Cannon, Iron Head, Brick Break, Calm Mind, Drain Punch, Energy Ball, Fire Punch, Focus Blast, Grass Knot, Ice Punch, Light Screen, Power Gem, Psychic, Psyshock, Reflect, Shadow Ball, Signal Beam, Taunt, Thunder Punch, Thunder Wave, Trick, Zen Headbutt

Flygon
Notable new moves: Sucker Punch, Calm Mind, Psychic, Shadow Ball, Wild Charge, Baton Pass, Fake Out, Psycho Cut, Rapid Spin, Drain Punch, Ice Punch, Destiny Bond, Spikes, Energy Ball, Swords Dance, Poison Jab, Dark Pulse, Nasty Plot, Seed Bomb, Spiky Shield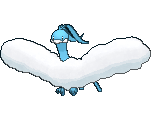 Altaria
Notable new moves: Destiny Bond, Growth, Leech Seed, Spikes, Sucker Punch, Spiky Shield, Energy Ball, Focus Blast, Swords Dance, Poison Jab, Grass Knot, Dark Pulse, Low Kick, Nasty Plot, Seed Bomb, Drain Punch, Focus Punch, Giga Drain, Superpower, Seed Bomb, Thunder Punch, Close Combat, Taunt, Thunderbolt, Shadow Ball, Shadow Claw, Rock Slide, X-Scissor, Iron Tail, Fire Punch, Ice Punch, Knock Off, Thunder Punch

Crawdaunt
Notable new moves: Earthquake, Stone Edge, Rock Slide, Spark, Rapid Spin, Rock Polish, Stealth Rock, Zen Headbutt

Cradily
Notable new moves: Rapid Spin, Cosmic Power, Psyshock, Calm Mind, Ice Beam, Light Screen, Psychic, Shadow Ball, Reflect, Charge Beam, Trick Room, Dazzling Gleam, Magic Coat, Rock Blast, X-Scissor, Hone Claws, Flash Cannon, Aqua Jet, Cross Poison, Knock Off, Aqua Tail, Superpower

Milotic
Notable new moves: Ancient Power, Rock Polish, Flash Cannon, Rapid Spin, Earth Power, Stealth Rock, Fire Blast, Thunderbolt, Shadow Ball, Flamethrower, Energy Ball, Scald, Thunder Wave, Cosmic Power, Hurricane


Banette
Notable new moves: Hone Claws, Brick Break, Rock Slide, Power-Up Punch, Fake Out, Foul Play, Recover, Aqua Tail, Drain Punch, Fire Punch, Ice Punch, Stealth Rock, Thunder Punch, Earthquake, Swords Dance, Dragon Dance, Leaf Blade, Defog


Absol
Notable new moves: Healing Wish, Recover, Ice Fang, Crunch, Earthquake, Spikes, Ice Shard, Iron Head


Glalie
Notable new moves: Pursuit, Swords Dance, Sucker Punch, Quick Attack, Calm Mind, Thunderbolt, Shadow Ball, Flamethrower, Fire Blast, Charge Beam, Shadow Claw, Stone Edge, Rock Slide, Baton Pass, Megahorn, Play Rough, Zen Headbutt, Iron Tail, Knock Off, Superpower, Surf, Waterfall, Belly Drum, Iron Head, Signal Beam

Salamence
Notable new moves: Scald, Surf, Waterfall, Aqua Jet, Pursuit, Bullet Punch, Psychic, Meteor Mash, Hammer Arm, Psyshock, Shadow Ball, Sludge Bomb, Rock Slide, Grass Knot, Flash Cannon, Ice Punch, Iron Head, Stealth Rock, Thunder Punch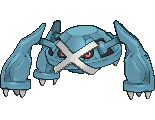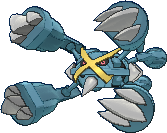 Metagross
Notable new moves: Fire Fang, Crunch, Dragon Claw, Dragon Tail, Roar, Roost, Flamethrower, Fire Blast, Stone Edge, Dragon Dance, Dragon Pulse, Hydro Pump, Draco Meteor, Aqua Tail, Defog, Wish, Curse, Superpower, Thunderbolt, Focus Blast, Thunder Wave, Drain Punch, Earth Power, Fire Punch, Seismic Toss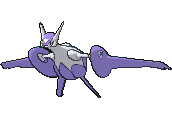 Latias
Notable new moves: Flash Cannon, Focus Blast, Rock Polish, Stealth Rock, Memento, Luster Purge

Latios
Notable new moves: Healing Wish, Mist Ball, Water Spout, Hydro Pump, Scald

Jirachi
Notable new moves: Crunch, Air Slash, Dragon Dance, Extreme Speed, Dragon Pulse, Dragon Claw, Bulk Up, Ice Beam, Earthquake, Flamethrower, Fire Blast, Overheat, Focus Blast, Energy Ball, Shadow Claw, Stone Edge, Swords Dance, Rock Slide, Dragon Tail, Surf, Waterfall, Earth Power, Knock Off, Pursuit, Cosmic Power, Recover, Psycho Boost, Taunt, Superpower, Spikes, Poison Jab, Dark Pulse, Nasty Plot

Infernape
Notable new moves: Wood Hammer, Crunch, Giga Drain, Leaf Storm, Energy Ball, Rock Polish, Earth Power, Seed Bomb, Iron Head, Aqua Jet, Drill Peck, Hydro Pump, Ice Beam, Scald, Flash Cannon, Surf, Waterfall, Knock Off, Defog

Empoleon
Notable new moves: Flare Blitz, Taunt, Mach Punch, Close Combat, Acrobatics, Calm Mind, Bulk Up, Flamethrower, Fire Blast, Overheat, Focus Blast, Will-O-Wisp, Poison Jab, U-turn, Encore, Fake Out, Fire Punch, Thunder Punch, Slack Off, Nasty Plot, Gunk Shot, Vacuum Wave, Brave Bird, Roost, Pursuit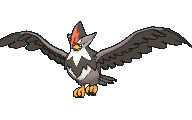 Staraptor
Notable new moves: Swords Dance, Aqua Jet, Drill Peck, Earthquake, Shadow Claw, Rock Slide, Waterfall, Knock Off, Taunt, Focus Punch

Roserade
Notable new moves: Discharge, Thunderbolt, Volt Switch, Thunder Wave, Ice Beam, Flamethrower, Fire Blast, Focus Blast, Rock Polish, Dragon Tail, Surf, Dragon Pulse, Earth Power, Stealth Rock

Gastrodon
Notable new moves: Leech Seed, Energy Ball, Dazzling Gleam, Aromatherapy, Giga Drain, Baton Pass, Nasty Plot, Taunt, Thunderbolt, Shadow Ball, Thunder Wave, U-turn

Ambipom
Notable new moves: Recover, Rock Tomb, Bulldoze, Waterfall, Memento, Phantom Force, Will-O-Wisp, Destiny Bond, Tailwind, Sucker Punch


Lopunny
Notable new moves: Explosion, Will-O-Wisp, Destiny Bond, Memento, Tailwind, Knock Off, Sucker Punch, Shadow Sneak

Mismagius
Notable new moves: Healing Wish, Baton Pass, Agility, Ice Beam, Focus Blast, Grass Knot, Roost, Heat Wave, Tailwind, Defog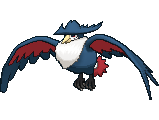 Honchkrow
Notable new moves: Power Gem, Thunderbolt, Energy Ball, Dazzling Gleam, Curse, Destiny Bond, Fake Out, U-turn, Play Rough, Knock Off, Mystical Fire

Bronzong
Notable new moves: Memento, Roar, Taunt, Foul Play, Haze, Defog, Roost, U-turn, Encore


Garchomp
Notable new moves: Curse, Pursuit, Shadow Sneak, Sucker Punch, Nasty Plot, Memento, Dark Pulse, Calm Mind, Taunt, Psychic, Shadow Ball, Will-O-Wisp, Pain Split, Extreme Speed, Close Combat, Aura Sphere, Bulk Up, Flash Cannon, Blaze Kick, Bullet Punch, Circle Throw, Vacuum Wave, Drain Punch, Ice Punch, Thunder Punch
Lucario
Notable new moves: Dragon Claw, Flamethrower, Fire Blast, Surf, Draco Meteor, Aqua Tail, Earth Power, Stealth Rock, Slack Off, Iron Head

Hippowdon
Notable new moves: Extreme Speed, Close Combat, Swords Dance, Bulk Up, Shadow Claw, Poison Jab, Blaze Kick, Bullet Punch, Circle Throw, Low Kick, Drain Punch, Ice Punch, Thunder Punch, Knock Off, Toxic Spikes, Taunt, X-Scissor, Aqua Tail

Drapion
Notable new moves: Stone Edge, Curse, Slack Off, Iron Head, Stealth Rock, Superpower, Sucker Punch, Bulk Up, Bullet Punch, Cross Chop, Drain Punch, Fake Out, Gunk Shot, Ice Punch, Thunder Punch

Toxicroak
Notable new moves: Fire Fang, Toxic Spikes, Aqua Tail, Power Whip, Sleep Powder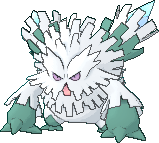 Abomasnow
Notable new moves: U-turn, Scald, Surf, Waterfall, Aqua Tail, Tailwind, Defog, Taunt, Nasty Plot, Night Slash, Dark Pulse, Calm Mind, Shadow Ball, Focus Blast, Shadow Claw, X-Scissor, Poison Jab, Fake Out, Icicle Crash, Knock Off, Low Kick

Weavile
Notable new moves: Wood Hammer, Earthquake, Rock Slide, Volt Switch, Wild Charge, Iron Head

Magnezone
Notable new moves: Taunt, Nasty Plot, Dark Pulse, Calm Mind, Ice Beam, Shadow Ball, Focus Blast, Surf, Flamethrower, Fire Blast

Rhyperior
Notable new moves: Power Whip, Knock Off, Zen Headbutt, Sleep Powder

Tangrowth
Notable new moves: Megahorn, Rock Blast, Hammer Arm, Stone Edge, Ice Beam, Thunderbolt, Flamethrower, Fire Blast, Shadow Claw, Rock Polish, Dragon Tail, Flash Cannon, Surf, Crunch, Curse, Aqua Tail, Dragon Pulse, Earth Power, Fire Punch, Ice Punch, Iron Head, Stealth Rock, Superpower, Thunder Punch, Discharge, Taunt, Psychic, Volt Switch, Thunder Wave, Wild Charge, Cross Chop

Togekiss
Notable new moves: Lava Plume, Taunt, Thunderbolt, Will-O-Wisp, Bug Buzz, U-turn, Giga Drain

Yanmega
Notable new moves: Aura Sphere, Psyshock, Flamethrower, Fire Blast, Dazzling Gleam, Nasty Plot, Stored Power, Energy Ball

Gliscor
Notable new moves: Ice Fang, Ice Shard, Roar, Aqua Tail, Avalanche, Curse, Icicle Crash, Icicle Spear, Iron Head, Superpower

Mamoswine
Notable new moves: Thunder Fang, Fire Fang, Poison Jab, Acrobatics, U-turn, X-Scissor, Swords Dance, Roost, Agility, Baton Pass, Aqua Tail, Defog, Thunder Wave, Trick, Zen Headbutt


Porygon2 and Porygon-Z
Notable new moves: Freeze-Dry, Earth Power, Stored Power, Calm Mind, Taunt, Focus Blast, Dazzling Gleam, Draining Kiss


Gallade
Notable new moves: Recover, Iron Tail, Rock Blast, Rock Polish, Volt Switch, Iron Head

Froslass
Notable new moves: Fire Punch, Thunder Punch, Shadow Sneak, Pursuit, Will-O-Wisp, Shadow Punch, Calm Mind, Earthquake, Brick Break, Focus Blast, Rock Slide, Memento, Discharge, Volt Switch, Thunder Wave, Hydro Pump, Overheat, Leaf Storm, Air Slash






Rotom (all)
Notable new moves: Destiny Bond, Taunt, Ice Beam, Psychic, Frost Breath, Spikes, Hydro Pump, Overheat, Leaf Storm, Air Slash, Blizzard, Memento, Psyshock, Calm Mind, Energy Ball, Dazzling Gleam, Foul Play, Draining Kiss

Azelf
Notable new moves: Healing Wish, Ice Beam, Power Gem, Dragon Claw, Earth Power, Aura Sphere, Bulk Up, Earthquake, Overheat, Shadow Claw, Stone Edge, Rock Slide, Flash Cannon, Draco Meteor, Dragon Pulse, Iron Head

Heatran
Notable new moves: Power Gem, Aura Sphere, Spacial Rend, Hydro Pump, Ice Beam, Thunderbolt, Focus Blast, Dragon Tail, Trick Room, Draco Meteor, Dragon Pulse, Confuse Ray, Rock Polish, Thunder Wave

Cresselia
Notable new moves: Destiny Bond, Earth Power, Aura Sphere, Roar, Thunderbolt, Will-O-Wisp, Dark Pulse, Draco Meteor, Dragon Pulse, Defog, Ice Beam, Scald, U-turn, Dazzling Gleam, Surf

Manaphy
Notable new moves: Haze, Taunt, Thunderbolt, Shadow Ball, Sludge Bomb, Focus Blast, Will-O-Wisp, Thunder Wave

Shaymin
Notable new moves: Haze, Nasty Plot, Dark Pulse, Calm Mind, Taunt, Ice Beam, Thunderbolt, Shadow Ball, Brick Break, Sludge Bomb, Focus Blast, Will-O-Wisp, Shadow Claw, Thunder Wave, Rock Slide, X-Scissor, Poison Jab, Phantom Force, Drain Punch, Foul Play, Knock Off, Sucker Punch, Seismic Toss, Cosmic Power, Extreme Speed, Recover, Judgment, Dragon Claw, Psyshock, Earthquake, Flamethrower, Fire Blast, Overheat, Stone Edge, Flash Cannon, Surf, Waterfall, Draco Meteor, Aqua Tail, Dragon Pulse, Iron Head, Stealth Rock, Zen Headbutt, Defog

Victini
Notable new moves: Cosmic Power, Earth Power, Extreme Speed, Recover, Judgment, Dragon Claw, Calm Mind, Roar, Ice Beam, Earthquake, Sludge Bomb, Stone Edge, Swords Dance, Rock Slide, X-Scissor, Poison Jab, Flash Cannon, Dark Pulse, Surf, Waterfall, Draco Meteor, Aqua Tail, Giga Drain, Iron Head, Stealth Rock, Tailwind, Defog, Leech Seed, Leaf Blade, Coil, Leaf Storm, Dragon Tail, Glare, Pursuit, Knock Off, Refresh, Spacial Rend

Serperior
Notable new moves: Searing Shot, Zen Headbutt, Flare Blitz, Stored Power, Overheat, Psyshock, Thunderbolt, Psychic, Shadow Ball, Brick Break, Flamethrower, Fire Blast, Focus Blast, U-turn, Wild Charge, Dazzling Gleam, V-create, Bolt Strike, Blue Flare, Glaciate, Fusion Bolt, Fusion Flare, Hammer Arm, Head Smash, Earthquake, Scald, Stone Edge, Rock Slide, Poison Jab, Sucker Punch, Superpower, Iron Head, Will-O-Wisp, Magic Coat, Trick, Roar, Yawn

Emboar
Notable new moves: Aqua Tail, Calm Mind, Coil, Dragon Tail, Energy Ball, Giga Drain, Glare, Knock Off, Leaf Blade, Leaf Storm, Pursuit, Swords Dance, Synthesis, Air Slash, Aqua Jet, Encore, Hydro Pump, Ice Beam, Megahorn, Surf, Waterfall

Samurott
Notable new moves: Brick Break, Bulk Up, Earthquake, Fire Blast, Fire Punch, Flame Charge, Flamethrower, Flare Blitz, Focus Blast, Hammer Arm, Iron Head, Poison Jab, Rock Slide, Stone Edge, Sucker Punch, Taunt, Wild Charge, Will-O-Wisp, Zen Headbutt, Baton Pass, Crunch, Gunk Shot, Ice Punch, Knock Off, Nasty Plot, Pursuit, Seed Bomb, Shadow Ball, Signal Beam, Thunderbolt, Thunder Wave

Stoutland
Notable new moves: Aqua Tail, Baton Pass, Fire Punch, Gunk Shot, Ice Punch, Knock Off, Low Kick, Seed Bomb, Swords Dance, Thunder Punch, Zen Headbutt, Encore, Fake Out, Hone Claws, Shadow Claw, Sucker Punch, Taunt, Trick, U-turn

Gigalith
Notable new moves: Flame Charge, Light Screen, Pursuit, Thunder Wave, Volt Switch, Wild Charge, Acrobatics, Knock Off, Magic Coat, Reflect, Roost, Super Fang, Tailwind, Taunt, U-turn, Zen Headbutt

Excadrill
Notable new moves: Taunt, Light Screen, Roost, Roost, Acrobatics, Thunder Wave, U-turn, Knock Off, Zen Headbutt, Reflect, Encore, Heal Bell, Wish, Yawn, Drain Punch, Fire Punch, Ice Punch, Low Kick, Thunder Punch


Audino
Notable new moves: Rapid Spin, Sludge Bomb, Focus Blast, Earth Power, Stealth Rock, Taunt

Conkeldurr
Notable new moves: Light Screen, Reflect, Trick Room, Stealth Rock

Scolipede
Notable new moves: Leaf Blade, X-Scissor, Shadow Claw, Sticky Web, Knock Off, Taunt, U-turn, Encore, Memento

Whimsicott
Notable new moves: Baton Pass, Agility, Spikes, Toxic Spikes, Synthesis, Quiver Dance, Healing Wish, Sleep Powder, Aromatherapy

Lilligant
Notable new moves: Hurricane, Moonblast, Psychic, Shadow Ball, U-turn, Soak, Ice Beam, Scald, Surf

Krookodile
Notable new moves: Aqua Jet, Aqua Tail, Waterfall, Zen Headbutt, Fire Punch, Flare Blitz, Will-O-Wisp, U-turn, Encore, Yawn

Darmanitan
Notable new moves: Crunch, Dragon Tail, Pursuit, Thunder Fang, Aqua Tail, Knock Off, Stealth Rock, Cotton Guard, Synthesis, Sucker Punch, Petal Blizzard, Poison Jab, Leech Seed, Spikes, Wood Hammer, Drain Punch, Spiky Shield

Scrafty
Notable new moves: Rock Blast, Stealth Rock, X-Scissor, Spikes, Cosmic Power, Roost

Sigilyph
Notable new moves: Taunt, Sludge Bomb, Focus Blast, Dragon Pulse, Will-O-Wisp, Destiny Bond, Memento, Nasty Plot, Toxic Spikes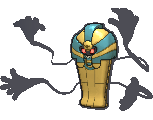 Cofagrigus
Notable new moves: Air Slash, Cosmic Power, Psyshock, Ice Beam, Light Screen, Roost, Reflect, Thunder Wave, Flash Cannon, Dazzling Gleam, Stored Power, Heat Wave, Hydro Pump, Focus Blast, Scald, Surf, Earth Power, Stealth Rock

Gothitelle
Notable new moves: Focus Blast, U-turn, Dazzling Gleam, Recover, Flash Cannon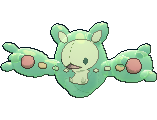 Reuniclus
Notable new moves: Thunderbolt, Dark Pulse, Foul Play, Defog, Air Slash, Tailwind, Hurricane, Ice Beam, Scald, Surf

Vanilluxe
Notable new moves: Air Slash, Defog, Hurricane, Roost, Scald, Surf, Tailwind, Aromatherapy, Baton Pass, Energy Ball, Giga Drain, Leech Seed, Nature Power, Shadow Ball, Thunder Wave

Escavalier
Notable new moves: Nuzzle, Roost, U-turn, Wild Charge, Baton Pass, Spore, Foul Play, Seed Bomb

Amoonguss
Notable new moves: Bug Buzz, Focus Blast, Water Spout, Recover, Hydro Pump, Taunt, Ice Beam, Psychic, Shadow Ball, Sludge Wave, Scald, Will-O-Wisp, Dark Pulse, Dazzling Gleam, Surf

Jellicent
Notable new moves: Clear Smog, Spore, Stun Spore, Wish, Calm Mind, Magic Coat

Galvantula
Notable new moves: Hydro Pump, Healing Wish, Soak, Calm Mind, Ice Beam, Psychic, Shadow Ball, Scald, Surf, Magic Coat, Flash Cannon, Spikes, Stealth Rock

Ferrothorn
Notable new moves: Sticky Web, Sucker Punch, Volt Switch, X-Scissor, Poison Jab, Wild Charge, Pursuit, Gear Grind, Shift Gear, Magic Coat

Chandelure
Notable new moves: Psyshock, Thunderbolt, Nasty Plot, Dragon Pulse, Focus Blast, Surf, Draco Meteor

Haxorus
Notable new moves: Aqua Jet, Icicle Crash, Bulk Up, Stone Edge, Rock Slide, Encore, Ice Punch, Night Slash, Play Rough

Mienshao
Notable new moves: Discharge, Thunderbolt, Sludge Wave, Sludge Bomb, Scald, Surf, Earth Power, Aqua Tail, Crunch, Sucker Punch, Fire Punch, Gunk Shot, Iron Head, Thunder Punch

Golurk
Notable new moves: Aqua Tail, Crunch, Gunk Shot, Hone Claws, Iron Head, Pursuit, Shadow Claw, Sucker Punch, Taunt, Knock Off, Poison Jab, Psycho Cut, Swords Dance, Thunder Wave, X-Scissor

Bisharp
Notable new moves: Curse, Earthquake, Hammer Arm, Drain Punch, Fire Punch, Ice Punch, Superpower, Thunder Punch, Zen Headbutt, Megahorn, Poison Jab, Wild Charge

Mandibuzz
Notable new move: Will-O-Wisp

Durant
Notable new moves: Shadow Claw, Sucker Punch, Fire Punch, Knock Off, Thunder Punch, Roost, Earthquake, Acrobatics, U-turn, Head Smash, Aqua Tail, Zen Headbutt, Fire Lash

Hydreigon
Notable new moves: Agility, Iron Head, X-Scissor, Hone Claws, Energy Ball, Shadow Claw, Stone Edge, Rock Slide, Baton Pass, Fiery Dance, Hurricane, Quiver Dance, Flare Blitz, Bug Buzz, Psychic, Overheat, Will-O-Wisp, Poison Jab, Wild Charge, Giga Drain

Volcarona
Notable new moves: Dragon Pulse, Taunt, Focus Blast, Flash Cannon, Dark Pulse, Surf, Earth Power, Draco Meteor, Volt Switch, Stealth Rock

Cobalion
Notable new moves: Fiery Dance, Hurricane, Quiver Dance, Flare Blitz, Bug Buzz, Roost, Psychic, Flamethrower, Fire Blast, Overheat, Will-O-Wisp, U-turn, Wild Charge, Giga Drain, Tailwind, Earthquake, Earth Power

Terrakion
Notable new moves: Hone Claws, Leaf Blade, Synthesis

Virizion
Notable new moves: Earthquake, Earth Power, Iron Head, Stealth Rock, Hurricane, Tailwind, Agility, Air Slash, Crunch, Dark Pulse, Bulk Up, Psychic, Sludge Wave, Sludge Bomb, Acrobatics, U-turn, Heat Wave, Knock Off


Tornadus
Notable new moves: Close Combat, Leaf Blade, Giga Drain, Sacred Sword, Calm Mind, Light Screen, Reflect, Energy Ball, Stone Edge, X-Scissor, Synthesis, Zen Headbutt, Nasty Plot, Discharge, Thunderbolt, Volt Switch, Wild Charge, Flash Cannon


Thundurus
Notable new moves: Hurricane, Air Slash, Acrobatics, Icy Wind, Fusion Flare, Dragon Pulse, Blue Flare, Dragon Claw, Light Screen, Roost, Shadow Ball, Reflect, Flame Charge, Overheat, Will-O-Wisp, Stone Edge, Rock Slide, Draco Meteor, Earth Power

Landorus (RIP Lando-I)
Notable new moves: Thunderbolt, Zen Headbutt, Fusion Bolt, Dragon Claw, Crunch, Bolt Strike, Hone Claws, Roost, Shadow Ball, Volt Switch, Dragon Tail, Draco Meteor, Dragon Pulse, Ice Beam, Fusion Flare, Flash Cannon, Iron Head


Kyurem
Notable new moves: Swords Dance, Earthquake, Calm Mind, Bulk Up, Sludge Wave, Sludge Bomb, Rock Polish, Grass Knot, U-turn, Knock Off, Stealth Rock, Superpower, Aqua Jet, Aqua Tail, Sacred Sword, Hydro Pump, Close Combat, Taunt, Scald, Surf, Secret Sword


Keldeo
Notable new moves: Ice Beam, Dragon Pulse, Fusion Flare, Roost, Psychic, Shadow Ball, Flash Cannon, Draco Meteor, Earth Power, Signal Beam, U-turn, Psyshock, Thunderbolt, Energy Ball, Grass Knot, Dazzling Gleam

Meloetta
Notable new moves: Hydro Pump, Taunt, Scald, Surf, Secret Sword, Techno Blast, Bug Buzz, Ice Beam, Flamethrower, Flash Cannon, Dark Pulse, Giga Drain

Genesect
Notable new moves: Acrobatics, Brick Break, Calm Mind, Close Combat, Dazzling Gleam, Drain Punch, Fire Punch, Focus Blast, Hone Claws, Ice Punch, Knock Off, Psychic, Psyshock, Shadow Ball, Stone Edge, Thunder Punch, Trick, Zen Headbutt, Bulk Up, Earthquake, Hammer Arm, Poison Jab, Rock Slide, Seed Bomb, Sludge Bomb, Spikes, Spiky Shield, Superpower, Swords Dance, Taunt, Wood Hammer

Chesnaught
Notable new moves: X-Scissor, U-turn, Gunk Shot, Iron Head, Zen Headbutt, Shift Gear, Blaze Kick, Extreme Speed, Light Screen, Will-O-Wisp, Trick Room, Magic Coat, Wish, Low Kick, Fire Punch, Trick

Delphox
Notable new moves: Taunt, Reflect, Sludge Bomb, Focus Blast, Energy Ball, Spikes, Synthesis, Hydro Pump, Ice Beam, Scald, U-turn, Dark Pulse, Surf, Super Fang, Giga Drain, Water Shuriken, Happy Hour

Greninja
Notable new moves: Switcheroo, Shadow Ball, Flame Charge, Psyshock, Flamethrower, Will-O-Wisp, Psychic, Fire Blast, Calm Mind, Overheat, Dazzling Gleam, Fire Punch, Iron Tail, Shock Wave, Signal Beam, Thunder Punch, Zen Headbutt, Hammer Arm, Swords Dance, Earthquake, Bulk Up, Brick Break, Sludge Bomb, Stone Edge, Rock Slide, Wild Charge, Earth Power, Iron Head, Knock Off, Superpower

Diggersby
Notable new moves: Night Slash, Shadow Sneak, Water Shuriken, Acrobatics, Waterfall, Brave Bird, Flare Blitz, Roost, Steel Wing, Tailwind, Happy Hour
Talonflame
Notable new moves: Hammer Arm, Earthquake, Stone Edge, Wild Charge, Sleep Powder, Hurricane, Bug Buzz, Iron Head, Low Kick, Gunk Shot, Thunder Punch, Fire Punch, Ice Punch, Superpower, Knock Off, Focus Punch, Earth Power

Pyroar
Notable new moves: Sleep Powder, Bug Buzz, Quiver Dance, Hurricane, Psychic, Energy Ball, U-turn, Moonblast, Tailwind, Giga Drain

Florges
Notable new moves: Flamethrower, Overheat, Taunt, Fire Blast, Will-O-Wisp, Dark Pulse, Milk Drink, Roar, Surf

Pangoro
Notable new moves: Synthesis, Horn Leech, Leaf Blade, Milk Drink, Roar, Wild Charge, Sucker Punch, Thunder Wave, U-turn, Seed Bomb

Meowstic
Notable new moves: Cotton Guard, U-turn, Surf, King's Shield, Flash Cannon, Destiny Bond

Doublade
Notable new moves: Light Screen, Fake Out, Reflect, Sucker Punch, Trick Room, Aromatherapy, Disable, Wish, Zen Headbutt, Iron Tail, Heal Bell, Drain Punch

Barbaracle
Notable new moves: Topsy-Turvy, Psycho Cut, Night Slash,Trick Room, Aqua Tail, Play Rough, Knock Off, Gunk Shot, Iron Tail, Happy Hour

Dragalge
Notable new moves: Ice Beam, Grass Knot, Dark Pulse, Aura Sphere, U-turn, Flash Cannon, Earth Power, Stealth Rock

Clawitzer
Notable new moves: Thunderbolt, Volt Switch, Signal Beam

Heliolisk
Notable new moves: Dragon Pulse, Aura Sphere, Ice Beam, Shadow Ball, Sludge Wave, Sludge Bomb, Scald, Flash Cannon, Rock Polish, Earth Power

Sylveon
Notable new moves: Freeze-Dry, Thunder Wave, Encore, Ice Beam, Thunderbolt, Psychic, Rock Polish, Frost Breath, Dragon Tail, Flash Cannon, Dark Pulse, Discharge, Haze, Taunt, Roost, Focus Blast, Grass Knot, U-turn, Earth Power

Hawlucha
Notable new moves: Play Rough, Wild Charge, Iron Tail, Super Fang

Goodra
Notable new moves: Reflect, Stealth Rock, Power Gem, Stone Edge, Moonblast, Light Screen, Calm Mind, Psychic, Rock Polish, Trick Room, Spikes, Play Rough, Psyshock, Earth Power

Klefki
Notable new moves: Dragon Tail, Acid Armor, Confuse Ray, Leech Seed, Will-O-Wisp, Destiny Bond, Magic Coat, Pain Split, Forest's Curse

Trevenant
Notable new moves: Spikes, Play Rough, Light Screen, Thunder Wave, Trick-or-Treat, Shadow Sneak, Flame Charge, Disable, Synthesis

Gourgeist
Notable new moves: Horn Leech, Confuse Ray, Shadow Claw, Hone Claws, Earthquake, Reflect, X-Scissor, Poison Jab, Ice Fang, Rapid Spin, Avalanche, Recover, Roar, Rock Polish, Stone Edge, Iron Head, Superpower, Forest's Curse

Noivern
Notable new moves: Ice Beam, Frost Breath, Flash Cannon, Surf, Geomancy, Moonblast, Psyshock, Thunderbolt, Psychic, Grass Knot


Zygarde
Notable new moves: Taunt, Roost, Dragon Rush, Sucker Punch, Dragon Claw, Acrobatics, U-turn, Reflect, Stealth Rock, Diamond Storm, Light Screen, Rock Polish, Zen Headbutt, Knock Off, Heal Bell


Diancie
Notable new moves: Glare, Land's Wrath, Haze, Crunch, Earthquake, Dragon Pulse, Dragon Dance, Coil, Extreme Speed, Brick Break, Sludge Wave, Focus Blast, Dragon Tail, Grass Knot, Draco Meteor, Destiny Bond, Hyperspace Hole, Shadow Ball, Taunt, Thunderbolt, Energy Ball, Thunder Wave, Superpower, Zen Headbutt, Signal Beam, Gunk Shot, Thunder Punch, Fire Punch, Ice Punch, Knock Off, Drain Punch, Focus Punch, Trick, Thousand Arrows, Thousand Waves, Core Enforcer


Hoopa
Notable new moves: Moonblast, Rock Polish, Steam Eruption, Scald, Hydro Pump, Overheat, Sludge Wave, Flamethrower, Sludge Bomb, Fire Blast, Flash Cannon, Earth Power, Power Gem

Volcanion
Notable new moves: Calm Mind, Dark Pulse, Drain Punch, Energy Ball, Gunk Shot, Ice Punch, Knock Off, Nasty Plot, Psychic, Psyshock, Shadow Ball, Signal Beam, Taunt, Thunderbolt, Thunder Wave, Trick, Baton Pass, Defog, Roost, Spirit Shackle, U-turn

Decidueye
Notable new moves: Brick Break, Earthquake, Flame Charge, Flare Blitz, Rock Slide, Stone Edge, Superpower, Will-O-Wisp, Bulk Up, Cross Chop, Crunch, Darkest Lariat, Earthquake, Fake Out, Leech Life, Taunt

Incineroar
Notable new moves: Brave Bird, Defog, Leaf Blade, Roost, Spirit Shackle, Sucker Punch, Aqua Jet, Encore, Waterfall

Primarina
Notable new moves: Dark Pulse, Fire Blast, Flamethrower, Focus Blast, Nasty Plot, Taunt, U-turn, Will-O-Wisp, Boomburst, Flash Cannon, Roost, Tailwind

Toucannon
Notable new moves: Acrobatics, Aqua Jet, Encore, Waterfall, Crunch, Earthquake, Pursuit, Super Fang, Taunt

Vikavolt
Notable new moves: Taunt, Focus Blast, Ice Beam, Scald

Crabominable
Notable new moves: Crunch, Poison Jab, Roost, Wild Charge, X-Scissor, Acrobatics, Agility, Swords Dance, Tailwind, U-turn


Lycanroc
Notable new moves: Accelerock (Midnight), Acrobatics, Leech Life, Roost, Stun Spore, U-turn, Earthquake, Waterfall

Toxapex
Notable new moves: U-turn, Roar

Mudsdale
Notable new moves: Baneful Bunker, Haze, Liquidation, Poison Jab, Recover, Toxic Spikes, Crunch, Leech Life, Lunge, Waterfall

Araquanid
Notable new moves: Close Combat, Earthquake, Roar, Rock Slide, Aromatherapy, Defog, Leaf Blade, Swords Dance, Synthesis

Lurantis
Notable new moves: Ice Beam, Scald, Surf, Leech Seed, Moonblast, Sludge Bomb, Spore, Strength Sap, Thunder Wave

Salazzle
Notable new moves: Energy Ball, Giga Drain, Leech Seed, Moonblast, Moonlight, Spore, Strength Sap, Thunder Wave, Focus Blast

Bewear
Notable new moves: Acrobatics, Encore, Fake Out, Flame Charge, Knock Off, Leech Life, Poison Jab, Taunt, Will-O-Wisp, Aromatherapy, High Jump Kick, Play Rough, Rapid Spin, Synthesis, Trop Kick, U-turn

Tsareena
Notable new moves: Bulk Up, Earthquake, Hammer Arm, Ice Punch, Rock Slide, Shadow Claw, Superpower, Taunt, Thunder Punch, Leech Seed, Petal Blizzard

Golisopod
Notable new moves: Close Combat, Earthquake, Iron Head, Taunt, U-turn, Rock Polish, Shore Up

Palossand
Notable new moves: Focus Blast, Ice Beam, Scald, Sludge Bomb, Sludge Wave, Spikes, Taunt, Memento, Purify


Type: Null and Silvally
Notable new moves: Baton Pass, Recover, Taunt, Calm Mind, Dazzling Gleam, Earthquake, Power Gem, Psychic, Stealth Rock, Stone Edge, Purify

Mimikyu
Notable new moves: Encore, Fake Out, Nuzzle, Poison Jab, Spiky Shield, U-turn, Wild Charge, Zing Zap, Aqua Jet, Crunch, Ice Fang, Psychic Fangs, Waterfall

Kommo-o
Notable new moves: Anchor Shot, Energy Ball, Giga Drain, Rapid Spin, Shadow Ball, Sludge Wave, Surf, Brave Bird, Calm Mind, Dazzling Gleam, Roost, Thunderbolt, Thunder Wave, U-turn, Volt Switch, Wild Charge

Tapu Koko
Notable new moves: Brick Break, Bulk Up, Dragon Dance, Earthquake, Flamethrower, Flash Cannon, Poison Jab, Rock Polish, Rock Slide, Shadow Claw, Swords Dance, Energy Ball, Focus Blast, Moonblast, Psychic, Psyshock

Tapu Lele
Notable new moves: Roost, Volt Switch, Giga Drain, Leech Seed, Whirlwind

Tapu Bulu
Notable new moves: Aromatherapy, Defog, Haze, Waterfall

Tapu Fini
Notable new moves: Energy Ball, Focus Blast, Giga Drain, Leech Seed, Whirlwind, Fire Blast, Flamethrower, Flash Cannon, Psychic, Psyshock, Thunderbolt

Nihilego
Notable new moves: Air Slash, Calm Mind, Focus Blast, Ice Beam, Moonblast, Moongeist Beam, Roost, Will-O-Wisp

Buzzwole
Notable new moves: Head Smash, Stealth Rock, Thunder Wave, Agility, High Jump Kick, Rapid Spin, U-turn

Pheromosa
Notable new moves: Bulk Up, Earthquake, Hammer Arm, Ice Punch, Superpower, Thunder Punch, Fell Stinger, Calm Mind, Dazzling Gleam, Energy Ball, Power Whip, Tail Glow, Thunderbolt, Thunder Wave, Volt Switch, Wild Charge

Xurkitree
Notable new moves: Bug Buzz, Focus Blast, Ice Beam, Quiver Dance, Roost, Taunt, Air Slash, Autotomize, Fire Blast, Flamethrower, Flash Cannon, Giga Drain

Celesteela
Notable new moves: Calm Mind, Dazzling Gleam, Energy Ball, Light Screen, Power Whip, Reflect, Signal Beam, Tail Glow, Thunderbolt, Thunder Wave, Volt Switch, Wild Charge, Brick Break, Calm Mind, Defog, Leaf Blade, Night Slash, Psycho Cut, Sacred Sword, Synthesis, X-Scissor

Kartana
Notable new moves: Acrobatics, Autotomize, Earthquake, Flame Charge, Iron Head, Rock Slide, Seed Bomb, Stone Edge, Crunch, Hammer Arm, Poison Jab, Shadow Claw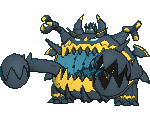 Guzzlord
Notable new moves: Air Slash, Calm Mind, Defog, Leaf Blade, Psycho Cut, Sacred Sword, Synthesis, X-Scissor, Moonlight, Power Gem, Psychic, Psycho Cut, Psyshock, Rock Blast, Rock Polish, Shadow Claw, Stealth Rock, Swords Dance, Thunder Wave

Necrozma
Notable new moves: Fire Blast, Flamethrower, Sludge Bomb, Sludge Wave, Aura Sphere, Dazzling Gleam, Energy Ball, Fleur Cannon, Ice Beam, Shadow Ball, Thunderbolt, Volt Switch

Magearna

Notable new moves: Autotomize, Dark Pulse, Power Gem, Psychic, Psyshock, Stealth Rock, Will-O-Wisp

Q&A



Q:

But you forgot

(insert Pokemon here)

in the threatlist!

A:

Well, I'm inactive, sorry homie

Q:

How can I play this metagame?

A:

You can play it anywhere on Pokemon Showdown with the Custom Game option. I usually hang out in the Other Metas room on

the main server

. It's also Leader's Choice for the month of September 2019 for some reason...

Resources

Ban History

02/15/2017, 7:39 AM EST: Shell Smash is now banned from merging.

09/01/2019, 5:07 PM EST: Serperior is now banned.

Mergemons Council

OMEGALUL

MAJOR ANNOUNCEMENT

I no longer have the desire to lead this metagame, and as such, it's completely up for grabs.

If you wanna lead Mergemons, go ahead! Just make a new thread and have the mods lock this one.

Try it! Get out there! And remember: The Merge the merrier! (Slogan credit goes to

Snaquaza

)
Last edited: