PU Leader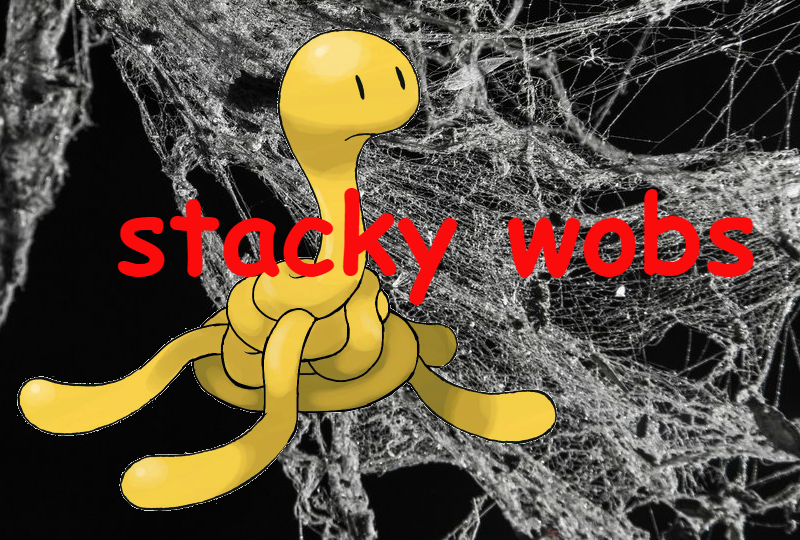 "stacky wobs."
- cool user
​
Summary:
The Mix and Mega Council has decided that we will be conducting our next suspect test of Generation 7 on Shuckle.
Shuckle (and Sticky Web as a whole) has been a prominent force within Mix and Mega for several years now. With limited counterplay, Sticky Web teams are very often in an extremely advantageous situation, bypassing their strength in regular usage tiers due to the myriad of potent attackers within the metagame, the reliance on blanket checks and the potency of its most common setter, Shuckle. Shuckle's ability to alternate between guaranteed webs against powerful attackers vs guaranteed webs against Magic Bounce; its innate bulk, and its useful movepool make it the obvious choice for Sticky Web based teams. Even its ability to set up Stealth Rock without much hassle should not be taken for granted. For a more indepth explanation, please consult
Chazm
's
excellent post
on the matter describing the potency and possible unhealthiness of Shuckle in the metagame.
We will not be holding a suspect test on Sticky Web if the result of this suspect test ends in Do Not Ban. The council believes that this is not an appropriate solution to this problem, as other Sticky Web setters don't compare. Please keep this in mind when casting your vote. Do not argue the merits of suspect testing Sticky Web instead in this thread. This better not become a thing this time, I'm sure we can all agree Landorus-Therian was the right suspect target now.
Shuckle will be permitted to bear Mega Stones during the suspect testing process.
Ampharosite |

| Mold Breaker | 20/30/250/60/250/1

Gyaradosite |

| Mold Breaker | 20/40/255/20/255/5
Some quick high-level replays showcasing Shuckle in action:
https://replay.pokemonshowdown.com/gen7mixandmega-951459194
https://replay.pokemonshowdown.com/gen7mixandmega-954515509
https://replay.pokemonshowdown.com/gen7mixandmega-948147349
The suspect test will last fourteen days, concluding on September 9th at 11:59pm EST.
Note: This suspect is solely for Shuckle's ability to hold mega stones.
Requirements:
There are multiple methods for obtaining reqs for this suspect test.
Firstly, the most reliable option of playing ranked games until you obtain a
GXE of 83 in 35 or more games
is recommended. You are required to have the prefix "
MSS
" in your account name. This acronym must precede any other characters in the name. These requirements should not be difficult to obtain in comparison to previous suspect tests, so please ensure you try this prior to relying on the latter method.
MSS me with that - ✓
HIT or MSS - ✗
Secondly, there is an option to earn it via the
Other Metagames room
's daily tournaments. The winner and runner up of both the
Wednesday August 28th
Daily Tournament and the
Wednesday, September 4th
Daily Tournament will gain automatic voting requirements unless they have previously obtained them. I will remind everyone of the times of each of these tournaments in the thread, prior to their occurrence.
Post your suspect requirements proof in this thread, without your vote. You will be eligible to vote as long as you have complied with the listed requirements, have provided a screenshot of said requirements, and have supplied proof that the alt is yours. You may post your opinion on the subject or what you will be voting, as this thread is not limited to posting reqs. However, it is important to mention that solely voting here and not following the instructions given within this paragraph and the following one will ensure your vote doesn't count.
Voting:
Once the suspect period is over, I will tag everyone who has obtained reqs by this point. I will then outline a process of blind voting, which will be clarified once this time arrives. For now, follow the above "Requirements" subheading to ensure that you've posted your reqs correctly. If this is difficult to understand, please message me on my Smogon profile and I will clarify it for you.
A super-majority of 60% ban is required for Shuckle to be banned from holding Mega Stones.
TL;DR:
- Shuckle is being suspected from holding Mega Stones.
- Shuckle will be able to hold Mega Stones during the testing process.
- The GXE requirement is 83, the game amount must amount to or exceed 35.
- Post requirements in this thread. This is not where your vote is posted though. Read the "Voting" subheading for more information.
- Suspect Test will conclude on September 9th at 11:59pm EST.
- A ban vote of 60% is required to remove Shuckle's ability to hold Mega Stones.
- Shuckle will remain unbanned throughout the remainder of OMPL.
You may start laddering right away. Good luck!
Tagging
The Immortal
to implement the suspect alert when matches start up. Thank you :>