charge your soul and let the electrons sing





approved by AM
original by alexwolf
very very original by zebraiken

banner by Ssensenh
Metagame Discussion Thread
Pokemon Showdown! Room
Welcome to the Theorymon Project of 6th gen's OU, led by Recreant with a council. Here, every few days, we will be discussing a list of 4 Pokemon, all of which will have little to zero viability in OU, and all of which have an additional move / ability / typing that they didn't originally have. After all the theorymons have been sufficiently discussed, the voting will commence.
How will this list of Pokemon be created each time? The council will be accepting ideas from the community and may also put some of our own ideas into a relatively small slate (4 Pokemon) each time. Every Pokemon that wins on each voting will be recorded in the archive, together with the name of the person who submitted it. All submissions will be sent to the council, via VM or PM.
Here are the active council members. The council helps lead discussion and will accept theorymons, and are a figure of authority here. If you are a recognized contributor to the thread, you may earn a spot in the council.
Recreant
(Leader)
Akumeoy
GnralLao
Isa Simple
Valmanway
Submission Rules
Do not submissions in this or the metagame thread. Please send all submissions to the council members
Don't suggest changes about Pokemon that are already pretty viable in OU. Generally B- and lower are fair game, though exceptions up to B rank can be made if they are incredibly unique.
Don't suggest changes that make or may make a Pokemon broken.
In a similar vein, avoid suggesting mindless buffs, such as Pure Power, Protean, or Magic Bounce. Higher power moves, such as Boomburst Meloetta or Shell Smash Lapras, are also frowned upon.
Only theorymon ideas that bring positives to the OU metagame and have useful implications will be picked, which means no Huge Power on random Pokemon and other similar buffs.
Competitive viability is more important than flavour. This project is all about giving things new moves, typings, and abilities that change how they work, and not all of them are going to be perfectly in line with their in-game identities.

+ Vital Spirit


+ Normal / Ghost typing


+ Poison / Steel typing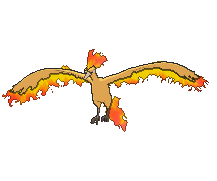 + Magic Guard


+ Technician


+ Sand Stream

+ Parting Shot and Dark / Fairy-typing



+ Protean


+ Defiant



+ Lightningrod

+ Volt Switch

+ Simple

+ Wish

+ Sucker Punch


+ Electric / Steel typing (Flash Cannon replaces Air Slash)

+ Roost

+ Focus Blast

+ Fur Coat

+ Dragon / Steel typing

+ Water Absorb

+ Recover

+ Thousand Arrows

+ Extreme Speed


+ Sand Rush


+ Bug / Ground typing

+ Gale Wings

+ Ground / Fairy typing

+ Trace

+ Poison Heal

+ Dragon Dance

+ Dragon / Ghost-typing and Analytic

+ Ghost / Fighting-type and Drain Punch

+ Drought

+ Dark / Poison-typing and Regenerator

+ Dark / Fighting-typing and Vacuum Wave

+ Spikes

+ Magnet Pull


+ Seed Flare

+ Thick Fat


+ Rattled and Moonblast

+ Iron Barbs and Recover


+ Volt Switch and Regenerator

+ Steel / Flying-typing and Flash Cannon

+ Prankster

+ U-turn and Trick Room

+ Fairy / Ghost-typing

+ Bug / Ground-typing and Earth Power
last slate's winner(s):
+ Desolate Land and Fire / Ground-typing
Votes:

Staraptor + Flying / Fighting-typing: 4
Lanturn + Drizzle and Wish: 6
Torkoal + Desolate Land and Fire / Ground-typing: 10
Armaldo +Regenerator and Head Smash: 4
Current Slate: