Hey I just realized that I have played a LOT of Showdown in the past 7.25 years! So after hitting 100 VGC 2021 matches played, I decided to use the rank command on both of my two main accounts, dump the numbers in Excel, and in the process I've realized something cool!
Ive played almost 4,000 games (since the last time the ladders were all reset a couple years back), and here's the cool part
- both accounts each have basically half of the games (2085 vs 1910)
- and both accoumts have the EXACT same win to loss ratio and win to game percentage! The math nerd in me got really excited when I realized this coincidence. I felt like as cool as 3blue1brown and many other math Youtubers I watch.
I'm sharing a screenshot, and I'm inviting you the same! It's a cool way to view the numbers of something a lot of us dedicate a lot of time to! Not as bragging, more of an appreciation of the time I've invested. Plus if you like numbers this'll be really cool.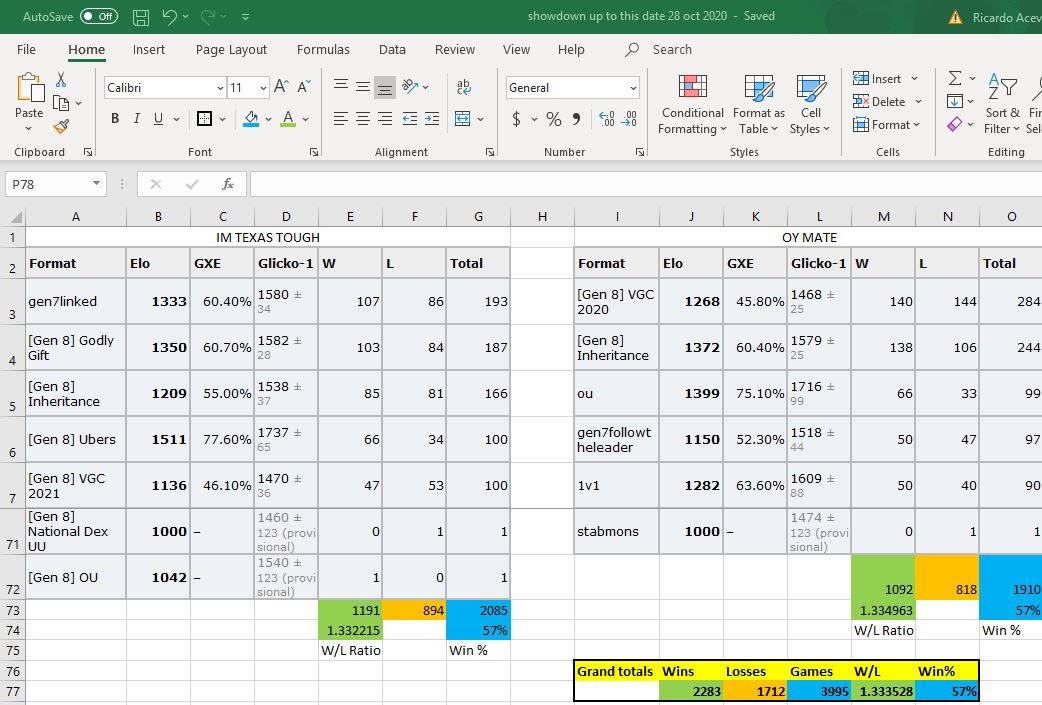 Last edited: