OP stolen from DOU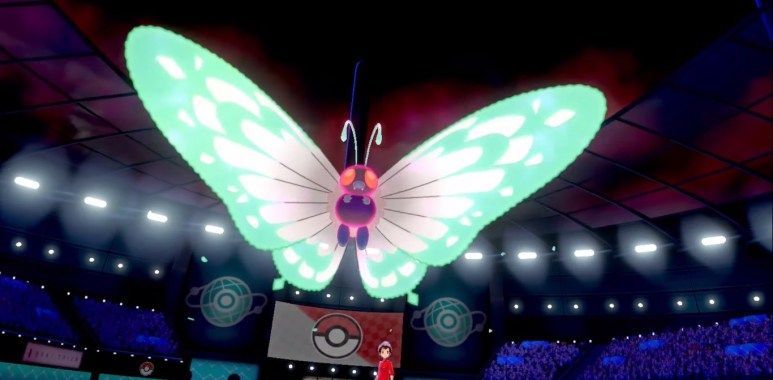 It's time for the first suspect of Random Battle, where we'll be taking a look at the Dynamax (and, as pictured above, Gigantamax) mechanic. Dynamax, at its worst, has the ability to blow up small weaknesses in teams to levels that can't be handled. Whichever team better utilizes their Max turns can run away with games by shifting momentum strongly enough that you can't come back. Various different elements of the metagame are enabled and exaggerated by Dynamax; Weakness Policy's inherent risk of taking a supereffective move is removed by doubling your HP. "Setup" Pokemon don't necessarily need setup moves thanks to Max Flare / Max Geyser / Max Steelspike / Max Ooze, and more importantly, Max Knuckle and Max Airstream, and they retain all their attacking moves after the Max turns are over. Furthermore, gaining the additional offensive power from Dynamax also comes with a dramatic increase in bulk, making offensive answers that remove this threat from play very difficult to come by. However, Dynamax isn't always a gamebreaking mechanic. In many games, it's a strategic tool that elevates your defensive capability in order to deal with the many threats found in Random Battle, but it requires some skill and forethought to utilize adequately.
Random Battle has always been based on the standard Smogon tiers, with Pokemon levels increasing as we go from Ubers down to PU. However, Dynamax is now banned from every singles tier, with Ubers opting for a complex banlist instead. This brings up two issues: Random Battle being inconsistent with what is allowed in standard tiers, and the levels of Pokemon being inaccurate as they're based on non-Dynamax tiers. Since Dynamax is such a large part of gen 8 and Random Battle itself, it's a pretty big step to ban it and I would like to leave that decision to the community. The result of this suspect test will guide the future of gen 8 Random Battle. Should Dynamax be banned, we will continue to follow standard tiers and the levels of Pokemon will become an accurate representation of their competitive ability. Furthermore, all movepools/abilities/items that are generated will be re-written to take into account the non-Dynamax metagame. Should Dynamax be voted to remain in Random Battle, we will look to divert away from standard tiers and create our own level system, as well as possibly our own restrictions instead of directly following the banlist of tiers. In addition, Pokemon movepools/abilities/items will continue to be optimized for the Dynamax metagame.
Debate is wonderful and welcomed, but just make sure your post adds to the discussion around Dynamax and avoid personal jabs or unnecessary one-liners.
Ladder Period
Start: Thursday, April 2nd 11:00 AM EDT (UTC-4)
End: Thursday, April 16th 11:00 AM EDT (UTC-4)
​
All games must be played on the [Gen 8] Random Battle ladder on a fresh alt with a name of the form "RBDS (name)." For example, I might register the name "RBDS immortal" to use during this suspect test.
To qualify to vote in this test, you must fulfill
BOTH
of the following requirements:
You must play at least 60 games
You must have a minimum GXE of 80
Dynamax will be
legal
during this suspect.