People who spam Agency have a disease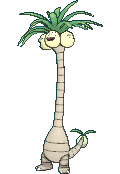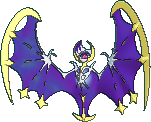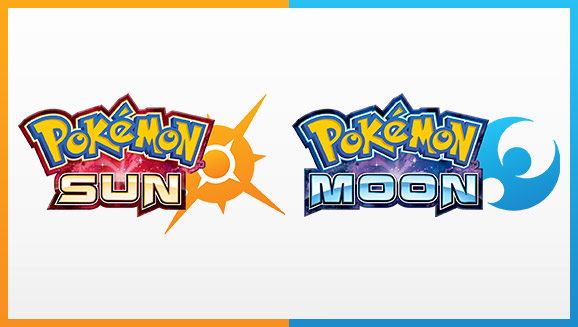 IN-GAME TIER LIST
​
Hello, my name is Colonel M. One of the things I try to
not finish
do at Smogon is to create In-Game Tier Lists. I know there's a lot that has happened with this game, so without further ado let's begin.
As a fair warning there are a lot of Spoilers in this thread - hence the Spoilers tag. If you don't want to be spoiled - I suggest not looking any further.
(Lazily copied from
GSC In-game Tier List
. If you'd like I would appreciate help with write-ups with that as well if anyone is willing). Sprites are to come later; however, if you would like to help contribute to adding to a tier with sprites it would be greatly appreciated.
What is an in-game tier list?
In-game tier lists rank Pokemon based on effectiveness and usefulness throughout an entire playthrough. An entire playthrough, in the case of Sun and Moon, is classified from the very start of the game until you defeat the Elite Four and Champion. In-game tier lists rank Pokemon from an efficient playthrough based off of real-time.
What are the tiers?
Current tiers are as follows and are subject to change:
S, or Top
, which signifies a Pokemon with the fewest of flaws in a playthrough.
A, or High
, which signifies a Pokemon with some flaws but very appealing tools to utilize.
B, or Upper Mid
, which signifies a Pokemon with flaws with some appealing tools to utilize.
C, or Mid
, which signifies a Pokemon with flaws and some appealing tools to utilize.
D, or Lower Mid
, which signifies a Pokemon with a lot of flaws with some appealing tools to utilize.
E, or Low
, which signifies a Pokemon with a lot of flaws and few appealing tools to utilize.
F, or Bottom
, which signifies a Pokemon with a lot of flaws and no appealing tools to utilize.
Not Available
, a Limbo Tier that signifies a Pokemon that cannot be caught or obtained until Post-game.
The tier list is alphabetized for ease of reading. The higher tier a Pokemon is the more it contributes within an efficient playthrough.
Why is a Pokémon in a certain tier?
Pokemon are ranked under the following 5 criteria:
Availability
- Based on how early and probability that the Pokemon is found in the game. Does it require backtracking or other specific requirements such as constant searching? A Pokemon found earlier and with little effort is often better than those found later in the game.
Typing
- A Pokemon's typing can be critical for an efficiency playthrough. How does the typing match-up work against the entire game? If a Pokemon has better typing it is often considered a higher rank.
Stats
- A Pokemon's stat distribution is important for a Pokemon's success. Does the Pokemon have a stat distribution that compliments the Pokemon's movepool and typing? If a Pokemon has a stat distribution that favors its typing and movepool it will often be higher on the tier list. In general a Pokemon that is often slower than it is faster will be ranked lower on a tier list.
Movepool
- A Pokemon's movepool (both Level-up and TMs) are crucial for a Pokemon. What moves does the Pokemon naturally get and can possibly obtain?
Major Battles -
Major battles consist of Totem Pokemon, Kahunas, Team Skull, Aether Paradise, Rival encounters, and the Elite 4. How does the Pokemon contribute to major battles? A Pokemon that contributes to many major battles will often be seen higher than those that do not.
What tools are allowed for the player to use?
The player is allowed to use any legitimate means within the cartridge for completing the game efficiently. The player is only allowed to trade to evolve Pokemon and not to receive outside help otherwise. The player is allowed to use items such as Z-Crystals, X Items, Potions, TMs, and Berries. Bear in mind that items have opportunity costs associated with them and can still contribute to a Pokemon negatively if it requires a multitude of items.
Note that Pokemon are not penalized for being outclassed by something in a much higher tier. For example, Cyndaquil does not penalize Growlithe in a Growlithe vs Oddish comparison.
Finally, due to the course of this game
Exp. Share is tentatively allowed
. As there are no Pokemon that need to be used for HMs this means a potential party of 6 is possible. Still, bear in mind that a smaller team will usually be a better team in terms of levels.
S Tier:

- Magikarp

- Magnemite

- Popplio

- Wingull
A Tier:

- Abra

- Archen

- Cutiefly

- Dewpider

- Gastly (Gengar)

- Grimer

- Growlithe

- Litten

- Magby (Magmortar)

- Makuhita

- Mankey

- Mudbray

- Munchlax

- Salandit

- Staryu

- Stufful

- Wishiwashi

- Zubat

- Zygarde (50% Form)
B Mid:

- Bounsweet
https://www.serebii.net/sunmoon/pokemon/764.png[/img]
- Comfey

- Diglett
- Drifloon
- Eevee (Espeon)
- Eevee (Vaporeon)
- Elekid (Electivire)
- Elekid (No Trade)

- Fletchling
- Geodude (Golem)
- Kangaskhan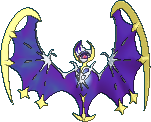 - Lunala
- Machop (Trade)
- Magby (No Trade)
- Miltank
- Mimikyu
- Minior
- Misdreavous

- Pichu
- Pancham
- Passimian
- Pikipek
- Pinsir

- Poliwag (Poliwrath)

- Psyduck
- Rowlett
- Sandile
- Sandshrew
- Skarmory

- Solgaleo
- Tauros

- Tentacool
- Torkoal
- Turtonator
- Zygarde (10% Form)
C Tier:
- Aerodactyl
- Bonsly
- Chinchou
- Drowzee
- Eevee (Flareon)
- Eevee (Jolteon)
- Eevee (Sylveon)
- Eevee (Umbreon)
- Gastly (No Trade)
- Klefki
- Komala
- Lapras
- Lillipup
- Machop (No Trade)
- Meowth
- Oranguru
- Oricorio
- Paras
- Petilil
- Phantump (Trade)

- Poliwag (Politoed)
- Rockruff
- Sandygast
- Slowpoke (Slowbro)
- Slowpoke (Slowking)
- Spearow
- Surskit
- Tirtouga
- Togedemaru
- Trapinch
- Vulpix
- Wimpod
D Tier:
- Absol
- Bagon
- Barboach
- Beldum
- Cranidos
- Cubone
- Dhelmise
- Drampa
- Eevee (Leafeon)
- Exeggcute
- Gabite
- Granbull
- Grubbin
- Jangmo-o
- Morelull
- Murkrow
- Rattata
- Sableye
- Sharpedo
- Shellder
- Shieldon
E Tier:
- Alomomola
- Boldore
- Bruxish
- Carbink
- Castform
- Cleffa
- Corsola
- Cottonee
- Crabrawler
- Dratini
- Finneon
- Fomantis
- Gastrodon
- Goldeen
- Goomy
- Igglybuff
- Mareanie
- Nosepass
- Phantump (No Trade)
- Relicanth
- Rufflet
- Sneasel
- Snorunt
- Spinarak
- Trubbish
- Vanillite
- Vullaby
- Wailmer
- Yungoos
F Tier:
- Delibird
- Ditto
- Eevee (Glaceon)
- Feebas
- Happiny
- Ledyba
- Luvdisc
- Pyukumuku
- Smeargle
- Spinda
Not Available:
- Buzzwole
- Celesteela
- Emolga
- Guzzlord
- Kartana
- Magearna
- Necrozma
- Nihilego
- Pheromosa
- Porygon
- Riolu
- Scyther
- Scyther
- Snorunt (Froslass)
- Tapu Bulu
- Tapu Fini
- Tapu Koko
- Tapu Lele
- Type: Null
- Xurkitree
Write-Ups
As custom for tier lists we eventually write up a small segment for each Pokemon and then upload the tier list to our database on Smogon's website. Write-ups should look like this:
Code:
[IMG]<Sun / Moon URL>[/IMG]
[B]Name
Availability:[/B] When does this Pokémon become available? Is it easy or hard to encounter?
[B]Stats:[/B] Describe how a Pokémon's stats make it excel. Is it a deadly sweeper or a strong wall? Discuss why you would use this Pokemon thank to its stats.
[B]Typing:[/B] Discuss this Pokémon's typing in a sentence or two. Is its STAB efficient or not, does it have any great resistances or glaring weaknesses?
[B]Movepool:[/B] Describe this Pokémon's movepool in a few sentences. Does it have many effective movepool options through level up? Is it over reliant on TM's to function?
[B]Major Battles:[/B] Describe how the Pokémon handles the major opponents throughout the game.
[B]Additional Comments:[/B] Discuss any miscellaneous information not covered in other sections here. Factors such as experience growth, abilities, and other lesser characteristics can be discussed here. The entry can be wrapped up here as well.
Last edited: