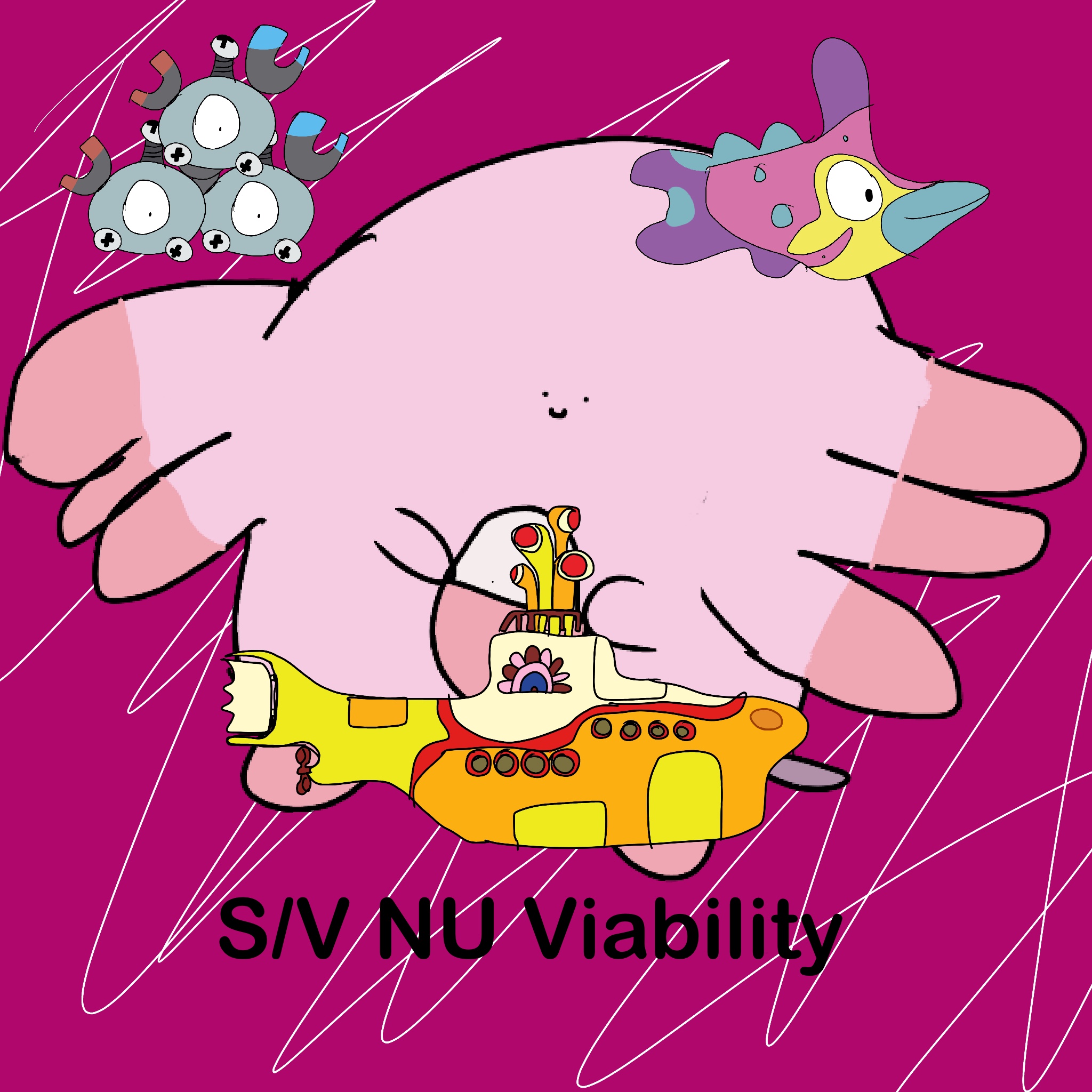 art made by hotdog.png
(op stolen from the OU VR w/ permission from Finchinator)
​
Welcome to the first ever Scarlet and Violet NeverUsed viability rankings!
In this thread, we, as a community, will be ranking every single justifiably usable Pokemon into "tiers" ranking their viability in the metagame. You're encouraged to post your thoughts and opinions on the various Pokemon that are viable in NU and what tier they should fall under. Posts in this thread will be taken into account when deciding rank changes, but the ultimate decision will be handled by NU Viability Rankings council vote during each slate of rankings -- more on this later.
The general idea of the topic is to rank each NU Pokemon under "rankings" that go in descending order. Since this is a tier list for the entire metagame, everything is lumped together. There won't be any segregation between offense, defense, and supportive presences in the metagame within this thread. For example, Muk can be ranked in the A- tier as a
supportive
presence, Haunter can be ranked in the A- as an
offensive
presence, and Chansey can be ranked in the A- tier as a
defensive
presence. While these three examples can also be found in the initial rankings, the viability of Pokemon and their roles within the metagame can and will change over time, so we will be sure to keep an open mind to this as well and adjust the thread accordingly during each update.
Finally, there will be a council of experienced players who will discuss and vote on the ranking of Pokemon. Depending on how the metagame is developing, we could update the thread every couple of weeks or every month+. Please note that your posts still very much matter and will be factored in to what we discuss and the discussions themselves. This thread is nothing without the posters and every informed opinion that is shared is considered a valuable contribution in my eyes, so do not hesitate to post if you know the metagame well and understand the forum rules. The council currently consists of the users below, but note that NU will be trying to incorporate a rotating council to bring new and diverse ideas and points of view to the tier.
SV NU Viability Ranking Tier List (in alphabetical order within tiers)
S Rank
Mesprit

Rotom
Sandaconda
S- Rank
Scyther
A+ Rank
Appletun

Articuno

Bombirdier

Magneton
Samurott
Sneasel-Hisui

Toxicroak
A Rank

Blissey
Bruxish

Eelektross

Froslass
Pyroar
Qwilfish-Hisui
Ursaring
A- Rank

Abomasnow
Braviary

Cacturne
Cryogonal

Drifblim

Lurantis

Muk

Qwilfish

Sableye

Tauros
B+ Rank

Avalugg

Clawitzer

Farigiraf
Floatzel

Haunter

Medicham
Oricorio-Pa'u
Rotom-Frost
Tauros-Paldea

Umbreon

Vivillon
B Rank
Crabominable
Glaceon

Hattrem

Indeedee-F
Klawf

Lilligant
Persian-Alola

Raichu-Alola

Sawsbuck
Veluza
B- Rank

Carbink

Ditto

Mabosstiff

Misdreavus

Perrserker

Raichu
C+ Rank

Electrode
Golduck

Leafeon

Swalot

Thwackey
Whiscash
C Rank
Avalugg-Hisui

Camerupt
Crocalor
Dugtrio-Alola

Houndoom
Komala

Sliggoo-Hisui
D rank (NU by usage, not viable)
Nothing!
Please avoid any one-liners or anything along the lines of "Why isn't
x
ranked as
y
it's really good!" and please note that this list will be continuously updated as the tier is developed;
this is not a final list!!
Last edited: