no longer Harry's house












OU Leader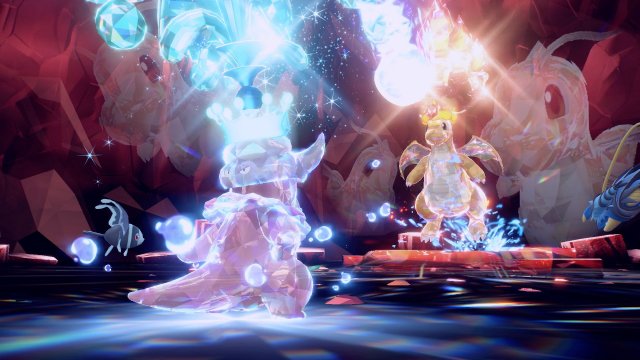 Voting on
Terastallization
.
List of qualified voters (351):
If you qualified to vote but your name is not on the list, then click
this link
and send me a link to your post in the
Voter Identification Thread
.
When voting use the following form (AFTER READING INSTRUCTIONS BELOW)
:
CLICK HERE TO VOTE
Instructions:
Vote via the form if you qualified and are listed above -- anyone who violates this will be infracted
Pay close attention when voting as any errors can lead to your vote being nullified
You MUST vote for each of the four options for action once in order to give your full order of preferences

Any vote that fails to do so -- listing an option multiple times or not at all -- will be nullified without exception
Failing to follow the above instructions will result into your vote being IGNORED. PLEASE PM ME IF YOU HAVE FURTHER QUESTIONS!!! We have made this simple and clear with the option to message questions, so there will be no tolerance for nonsense.
In order for Terastallization to be the subject of any tiering action,
a minimum 60% pro-Action majority
will need to be achieved.
If this 60% threshold is hit, a ranked-choice vote will be utilized to determine which action is selected
. The possible actions are as follows:
Outright ban
1 Tera user per team (first team slot)
Reveal Tera type at team preview
Only STAB Tera types allowed
Only one of these actions will be selected if there is over 60% support to act, and every voter must rank these four options in order for their vote to be considered valid as per the instructions above.
NOTE TO NEW VOTERS: this forum is moderated and the form we are using is linked to a private space to log votes. If you submit your forum response, but don't see it show up in the thread, then don't worry; it's perfectly normal and expected for this to occur. Votes will go public upon the conclusion of the voting process.
If you have any questions, then feel free to
send Ruft and Finchinator a private message
. Don't post anything at all -- your vote in this thread will be logged via forum response. Any behavior against the rules (and instructions listed above) will be infracted heavily.
To ensure the integrity of the Suspect Process, voters won't be allowed to change their vote once they submit their post. Think carefully before casting your vote and follow the instructions, because you won't get the chance to change it.
Voting stage ends on Friday, January 6th at 11:59 PM GMT-5. The SV OU Suspect Process - Round 1 Voting result might be announced earlier if the missing votes won't have an impact on the decision anymore.
Regarding the
Tiering Contributor
badge

TC is awarded to those with 10 tiering-related votes across all tiers or 4 tiering-related votes in OU suspect tests.
Then feel free to private message
Finchinator
with the links of your
votes
so we can process your request.