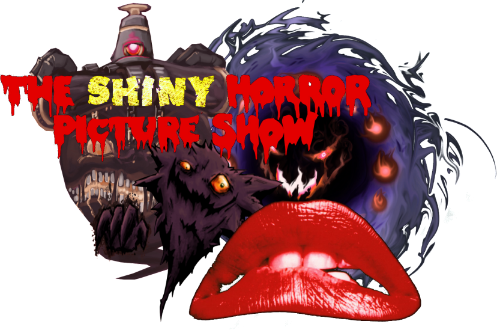 Welcome to my first giveaway! All graphics made by
Flute
. In this giveaway, I'll be giving away some pokemon, but you need to answer some questions first. The winner may receive any of these beautiful pokemon RNG'd by yours truly.
You may only answer one question per post and get one pokemon if answered right. Anyone who breaks this rule is not allowed to participate.
Didn't answer the question right? Don't worry, I'll give some hints if 8 people or so aren't getting it.
If you win a pokemon, you get semi redis rights only if you use the graphic used in the giveaway, if not non-redis for you. Make sure you link back to this thread.
Giveaway ends on 11/1/11
​
1. Explain to me how a cavity forms. (best explanation
wins)
2. What did Lady Gaga dress up as for this year's
VMAs?
3. Why do leaves turn orange, red and yellow in fall?
4. What was the highest grossing movie of the year and how much money did it make?
5. Give me the names of ten different Nintendo villains and each villain has to be from a different game series.
6. How was Davy Jones killed in Pirates of the Carribean On World's End?
7. Name five mythologic figures Odysseus came in contact in the Odyssey.
8. What did Lindsay Lohan had painted on her nails when she went to a court hearing
?
9. What area of the forest could the Headless Horseman not cross in the myth?
10. I'm just a _____ _______
​
Winners! Day 1​
All of these pokemon are shiny!​
Name

:

Shiny's Chandelure

Nature

:

Timid

Ivs

:

30 | x | 30 | 30 | 30 | 30

HP Fight 70

Evs

:

4 Hp | 252 SpA | 252 Spe

Ability

:

Flash Fire

OT

:

Raquel

ID

:

41328

Moves

:

EV'd- Shadow Ball | Fire Blast | Energy Ball | Hidden Power

​

Name

:

Shiny's Joltik

Nature

:

Timid

Ivs

:

31 | x | 30 | 30 | 31 | 31

HP Water 70

Evs

:

untouched

Ability

:

Compoundeyes

OT

:

Raquel

ID

:

41328

Moves

:

Bug Bite | Gastro Acid | Slash | Electro Ball

​

Name

: Shiny's Sableye

(F)

Nature

:

Bold

Ivs

:

31 | x | 31 | 31 | 31 | 31

Evs

:

Untouched

Ability

:

Prankster

OT

:

Raquel

ID

:

41328

Moves

: Taunt | Will O Wisp | Recover | Trick

​