[a]top[/a]
Original OP created 07/03/09
Second OP created 25/04/11
Yeah I've been away from this thread for a while, I actually failed my Art examination last summer and that upset my artwork a bit, so I decided to push off until I could get back into the groove. Now, however, I seem to have picked up a rather nice Artist badge, so I think I should start fresh with a new OP, not least because the original can't take any more pictures.
So, here's everything I can remember doing recently, minus some of the Smog stuff that hasn't been released yet. I doubt I'll be updating this regularly save with work I do for the Smog/CAP, but I'll be happy to do any requests that you people have (assuming you're really that desperate), but don't expect a rapid response. And so, now that this thread no longer has 5 stars...
---------------------------
Quick-navigator
[jump=smog]The Smog[/jump]
[jump=cap]Create-A-Pokemon Project[/jump]
[jump=misc]Requests and Miscellaneous[/jump]
[jump=bugs]Bugs and Beatings[/jump]
[jump=reqs]Past Requests Archive[/jump]
---------------------------
[a]smog[/a]
THE SMOG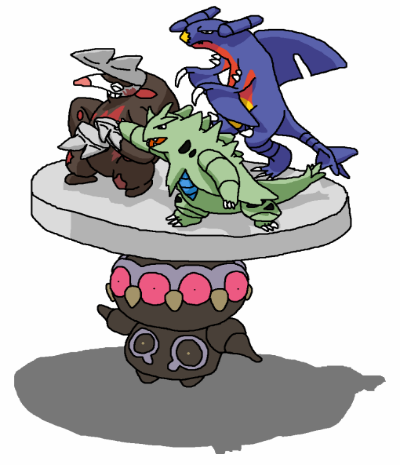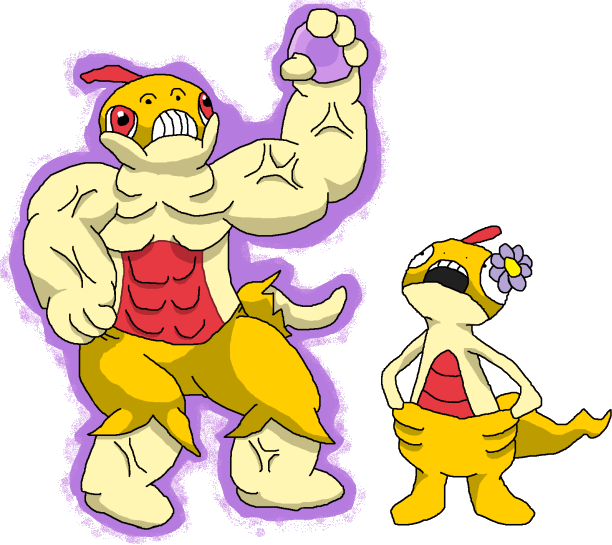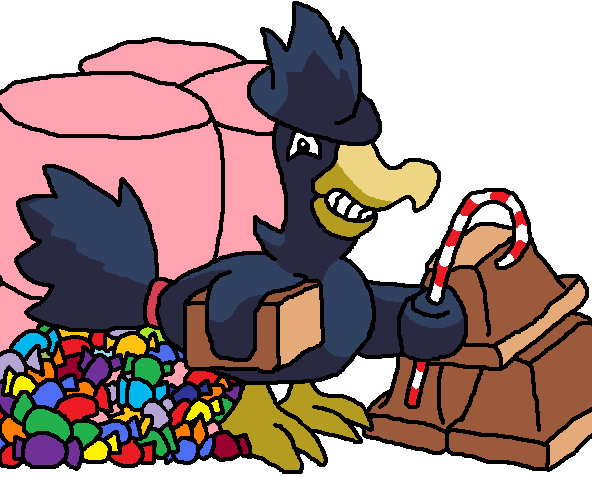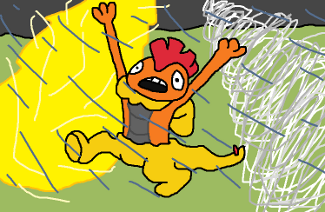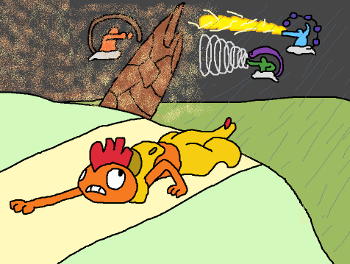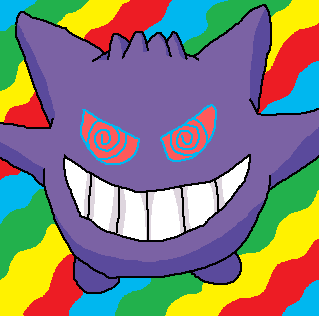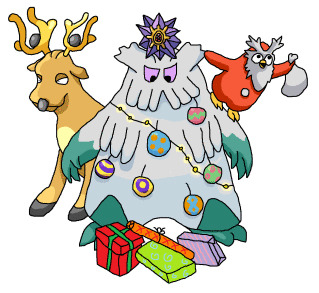 [jump=top]Return to top[/jump]
[a]cap[/a]
CREATE-A-POKEMON PROJECT
[jump=top]Return to top[/jump]
[a]misc[/a]
REQUESTS AND MISCELLANEOUS
There is little to be said for the days that followed, but that Hereward continued to ponder over that which he had long pondered. Joy and strife alike were foreign to him, and by his creed constancy was his watchword. And yet still he was human, and had not passed to that stage beyond where emotion is too complex to be imaginable, nor to the primordial state where emotion and instinct were one, whatever he himself imagined. He was desirous of something more, if not to embrace the ways of his peers then at least to understand them. Even more fundamental to him than his distaste for inconsistency was his distaste for ignorance, and if his want of knowledge did not appeal to him then certainly his reluctance to ignore what was before him did.

And certainly I am not ignorant, he would assert to himself. I maintain an understanding of them that far exceeds their own. Or do I? And still I am cynical. I must be, if I am to see that which those so much more accustomed to these flavours cannot. Poor children… what can I think of them? They follow their paths… their own paths… the paths are identical… but the people are not. Somehow… I am sure of that. That much I know. They are too… competitive… to be identical.

Hereward was certainly not a stranger to his friends and their ways, despite his isolation. He had watched them for two and a half years, every three weeks or so claiming that he had discovered everything about them that there was to know. And yet still they were ever changing, never remaining still. Their habits and mannerisms never seemed different until one considered their first impressions. Take Gareth, for example. He had been a portly boy of thirteen upon first meeting, greatly critical of those that performed, as he called them, 'indignities' and upset the wellbeing of the common room. Now the first impression one received of him was simply as another of Vincent's hangers-on. Each once had their own mannerisms and traits, swallowed in a toxic cocktail of conformity, disillusionment and testosterone. I see them as shallow, but what if who they once were lurks just below the surface? Perhaps there is fifteen years' worth of depth to them after all, rather than the featureless, standardised façade of misguided social desire that they wish others to take them for.

Certainly Hereward was not the social virgin he professed to be. His curiosity aroused that much. He would speak a great deal, though rarely unless spoken to, and relapse into a comatose state of narrow-eyed glaring that seemed incomprehensible to those around him. This was when Hereward found himself in greatest danger, that he might reveal himself to others around him. He would speak and then be silent, professing to watch and be watched but finding the allure of a clever comment oft-irresistible. Then he would retreat to his shell, reinforcing his mind with powerful absence, a vacuum that protected from the incoherent chatter around him. And as such he never quite knew what the result of his comment was, nor how the conversation died.

A most general assessment of the situation, therefore, would be that Hereward had decided to take a more direct interest in proceedings as they unfolded. This would, of course, be most unfair and untrue. He had, as previously mentioned, always been observing his companions closely, smiling and shaking his head when his prophesied conclusion came to pass, and some disastrous occurrence had fallen upon some poor wretch's head. Equally, he had been most puzzled when nothing like his fabled wounds in society had happened, and indeed the whole affair having been sorted in private, no man nor woman any the worse for it.

Furthermore, while he was content to sit and sigh at the many foolhardy exploits of his peers, the world as it so often is was not content to let him do so. Called upon to speak in his lessons or provide some service to a fellow soul in need, his duties were discharged with promptly. But further from that, a most cruel world had a habit of dropping him into the black threads of the social web at the least convenient times, causing him to liaise with his peers on behalf of some function that required attention, ordering quiet in the common room, or else muttering half-formed complaints about the decorations put up for the latest communal event. Indeed he was not quite so detached and absent as he believed himself to be, and so very few people on the outside saw him even as any more than the loner he set his standard by.

Do not let us intimate that he was in any way deluded or living a lie, however. If his social detachment conformed not to his ideals, then his mental detachment certainly did, and he was of no illusions regarding that which was his and his alone. He wore and ate what he was given, and detested the necessity of choice. Neither did he drink alcohol or smoke tobacco, and resented the application of peer pressure. More than anything else, he saw in people's innocent activities their higher applications.
[jump=top]Return to top[/jump]
---------------------------