Past Generations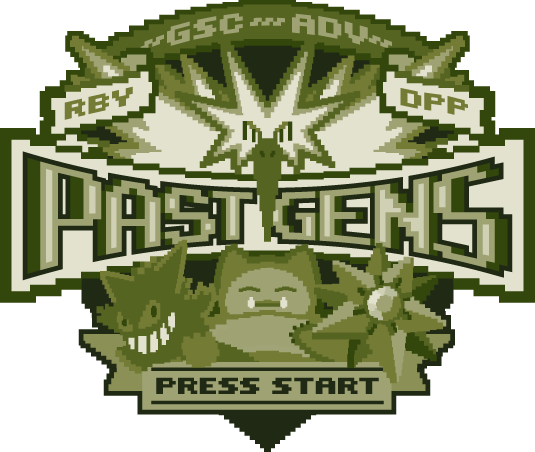 Introduction to the Past Gens Hub
Welcome to the past generations hub. Here, you can find all relevant information for the various RBY, GSC, ADV, DPP and BW2 metagames. If you have any questions, be sure to swing by #RuinsOfAlph on SynIRC!
Latest News
RoA Mini-Tournaments 9 and 10
posted May 30, 2013 by Jellicent
RoA Mini-Tournaments are always a great source of competitive past gens battling. The 9th Mini-Tour, which featured GSC OU, was recently won by M Dragon. When one Mini-Tour ends, another begins. Sign-ups are now open for RoA Mini-Tournament 10 - RBY Ubers. With recent discussions debating just how broken Mewtwo is with proper Wrap mechanics, this Mini-Tour should hopefully shed some light on the debate.
Congrats, M Dragon! Now all of you get out there and sign up for some RBY Ubers!