Meme Master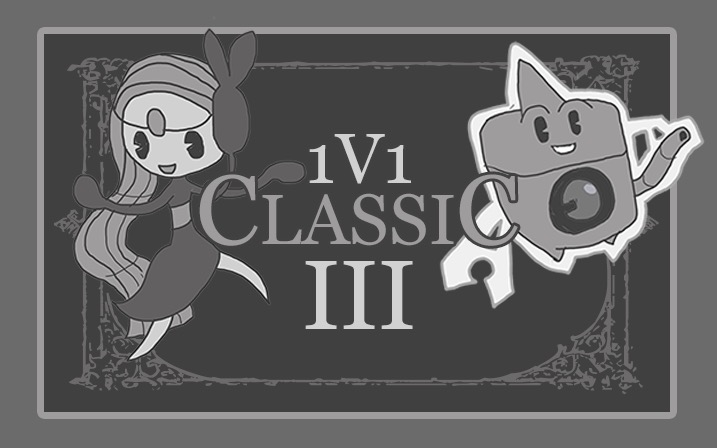 Welcome to the third installation of the ADV Cup for the 1v1 Classic!



Tournament Rules:
General tournament rules and regulations can be found here.
1v1 Classic Rules can be read here.
Gen31v1, Bring 3 Pokemon, choose one.
Battles are First to Three, Single Elimination.
Battles must take place on http://spectral.psim.us/ although http://rom.psim.us/ May also be used
Do not make baseless activity posts -- get in contact with your opponent and report missed times / scheduling issues only. Please also do not activity call on the first day.
Learn how to schedule. Specify a number of days and time frames that you'll be available at, and always mention your Time Zone. Don't use vague statements like "Sunday Evening". Tournament Scheduling Guidelines can be found here.
If the match is not completed by the deadline, I will decide whether to give the activity win or coinflip the match. An extension of 4 days can be given, if both players have actively made an effort to schedule.
Replays are strictly required for the development of the metagame. If replays are not included in your win post the match will be coinflipped. If you fail to save replays, let me know as soon as you can.
Ruleset:
Ruleset- [Gen 3] Ubers,
Bans: Slaking, Deoxys, Deoxys-Attack, Deoxys-Defense, Deoxys-Speed, Groudon, Ho-Oh, Kyogre, Latias, Latios, Lugia, Mew, Mewtwo, Rayquaza, Snorlax, Suicune, Wobbuffet, Wynaut, Flash, Ingrain, Kinesis, Mud-Slap, Muddy Water, Octazooka, Perish Song, Sand Attack, Smokescreen, Destiny Bond, Explosion, Self Destruct
Round 1 Pairings
:
Yami
lil cc
vs
stableprince569
TogliBabineBoeuf
vs
pqs
Joker 1v1
vs
Synonimous
Robyn
vs
Maki's Fox
ggopw
vs
ryyjyywyy
alive
vs
Squirtell 1v1
Winkata
vs
AltCauseImInsecure
Jamez155
vs
wereseeds
WailJesus
vs
RaJ.Shoot
LittleRunnerXC
vs
Pokesartoolcay
Haki
vs
187 Fan
Waylaid
vs
Simbo
Jocus
vs
Inkreativ
SoulWind
vs
Sificon
neomon
vs
lost heros
Close
vs
Boat (phiwings99)
M24
vs
Lancer Fr
Wrath of Alakazam
vs
yukairu
Djokra
vs
Cheese5555
SUSTENANCE_1
vs
Kaif
Mgtcp10
vs
Kardistry King
Quote
Tom842
vs
Poison Adhesive
toytean
vs
GeneralGunderson
girlpower199
vs
Hijasu
Round deadline is
Sunday the 27th
at 11:59 EDT.
Bracket generated here
https://www.smogon.com/bracketmaker/view/1669/
Substitutes
lil cc
Tom842
Last edited: