The CAP 19 Plasmanta Playtest has officially begun!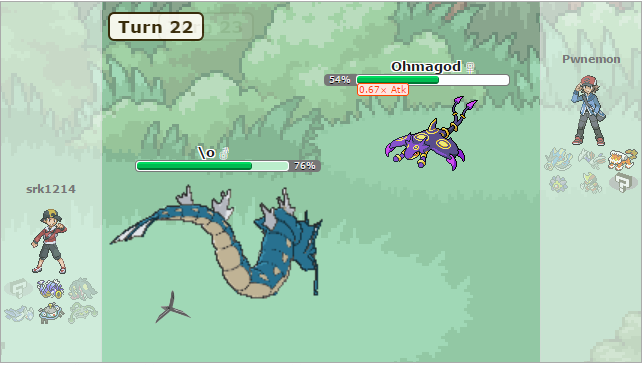 ​
After 89 days of debate, discussion and polling, we have now completed our second CAP project of the 6th generation. Thanks to the leadership of Pwnemon and our Topic Leadership Team, we are now pleased to present
Plasmanta
. For the inaugural battle, Pwnemon chose to face Typing Leader srk1214. Both players brought the Gyarados/Plasmanta pair up that we focused so much upon, but in the end, it was not Gyarados, but Pwnemon's Plasmanta itself that finished off srk's last few mons for the victory. You can see the inaugural battle in full
here
.
And now, Plasmanta is available for public use on
Pokemon Showdown
.
Once you're there, hop onto the
Teambuilder
to make a team for the CAP 19 Plasmanta Playtest ladder. Remember, you don't need to use Plasmanta on your team; any Gen6 XY Overused team will do just fine. Once you're ready, get on the Playtest ladder and try out your team. Throughout the next two weeks, you'll face plenty of opponents who are testing the new metagame that features the hard hitting Plasmanta.
The Plasmanta Playtest Ladder will only be available for two weeks, meaning that its time will be over on
November 1st
. The top eight users on the ladder will compete in a tournament to win
global voiced status on Pokemon Showdown (+), and
consideration towards the brand new CAP Contributor badge. Use this thread to post your impressions and thoughts on the new metagame. Share whatever tidbits of advice you may have. Best of luck on the playtest ladder!
Want to learn more about the Create-A-Pokemon Project? Check out the
CAP Site
for more information.
EDIT: This is a mistake, global voice status will NOT be given.
Last edited by a moderator: