Stay safe everyone.

A lot of the OP from E4 Flint. Approved by TI and Ransei.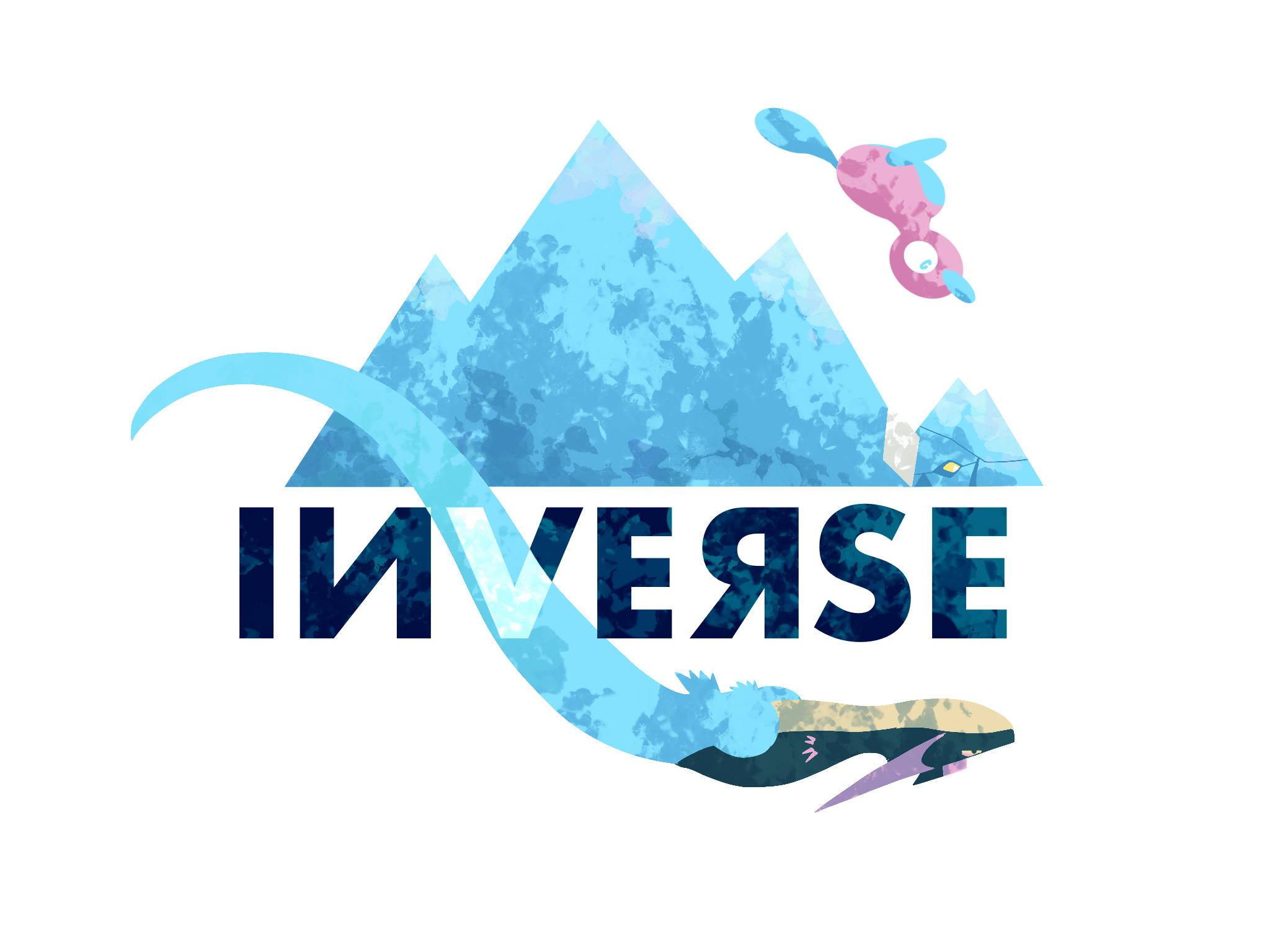 Banner by Gravity Monkey
What is Inverse?
In Inverse, the type chart is flipped on its head, just like in battles against the guy in the Inverse House in Pokemon X and Y. Super effective attacks become not very effective and vice versa, and immunities become super effective hits.
Here's a chart showing the new type matchups:
There are a couple of caveats to note:
This affects Stealth Rock. For instance, in Inverse Battles Mandibuzz would take 1/16 damage from Stealth Rock, and Excadrill would take 1/2.
Ability-based immunities are unaffected: Levitate, Volt Absorb, and similar abilities all work as normal.
Type-based immunities to status and other type-specific mechanics are unaffected as well. For instance, Electric-types still can't be paralysed, Ghost-types can't be trapped, and Flying-types are still immune to Spikes.
What are the bans and clauses?
Inverse uses OU clauses.
Bans
Pokemon

Calyrex-Ice, Calyrex-Shadow, Darmanitan-Galar, Dialga, Diggersby, Dracovish, Eternatus, Giratina, Giratina-Origin, Groudon, Ho-Oh, Kartana, Kyogre, Kyurem-Black, Kyurem-White, Lugia, Lunala, Marshadow, Mewtwo, Naganadel, Necrozma-Dawn-Wings, Necrozma-Dusk-Mane, Palkia, Pheromosa, Rayquaza, Regieleki, Reshiram, Rillaboom, Solgaleo, Spectrier, Xerneas, Yveltal, Zacian, Zacian-Crowned, Zamazenta, Zekrom
This is equivalent to the OU banlist but with the following changes:
Bans

Diggersby, Rillaboom, Regieleki, Naganadel, Kartana, Spectrier, Pheromosa

Unbans

Zamazenta-Crowned, Zygarde
Where can I play it?
Inverse is currently playable using
/challenge [user], gen8ou@@@inversemod, -diggersby, -rillaboom, -spectrier, -regieleki, -pheromosa, -naganadel, -kartana, +zygarde, +zamazenta-crowned


Strategy
As you might expect, type dynamics are completely flipped in Inverse. Ice is a fantastic defensive typing, with 4 resistances and only a single weakness to itself. On the other hand, Steel is an awful typing, with a whopping 9 weaknesses. With no resistances or immunities, Normal is a great offensive typing, and Rapid Spin can't be blocked.
Many format mainstays from previous generations, like Mega Beedrill and Breloom, have been cut from Sword & Shield, which will no doubt shake up the metagame. On the other hand, old threats such as Avalugg, Snorlax and Diggersby are still around, and are joined by powerful new Pokemon like Dragapult and Obstagoon.
Resources
(coming soon!)
Council
MAMP
In The Hills
OM
Last edited: