Double posting oh god oh fuck
The council has discussed a lot about the Pokemon in UUBL over the last couple of days, and was trying to figure out if there were any Pokemon deemed to be worthy of re-testing. Numerous of options came to mind, such as Deoxys-Defense, Mew, Dragonite, Staraptor etc.
This has lead to the decision to hold a voting on
every single UUBL Pokémon. The results will be announced on the 15th of November, when the next shift will take place.
This means a voting will take place on these Pokémon in particular:

Aegislash
Aerodactyl-Mega

Alakazam
Azumarill
Blacephalon
Charizard-Mega-X
Deoxys-Defense

Diancie-Mega
Diggersby
Dragonite
Gallade-Mega
Gardevoir-Mega
Gengar
Gyarados

Hawlucha
Heracross-Mega
Hoopa-Unbound

Hydreigon
Latias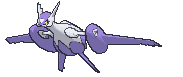 Latias-Mega

Latios
Latios-Mega
Manaphy
Medicham-Mega

Mew

Pinsir-Mega
Scolipede
Slowbro-Mega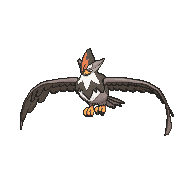 Staraptor

Tapu Lele
Thundurus

Thundurus-Therian
Venusaur-Mega

Victini
Xurkitree

Aurora Veil

Drizzle
Drought
See y'all in a week.