Partners in Crime
(Special thanks to
Snaquaza
for coming up with the idea and letting me take over this meta!)
Banner by
in the hills
!!!
Welcome to this metagame! This is a metagame based on
Doubles OU
, but with a twist! The concept was that you "share" your moves and abilities with your partner. This means that you can use your partners moves (aka, eight moves will show up in the selection screen). Additionally, the ability of your current partner will affect you. Say you have a Heatran and a Cresselia in the field, both of them experience Flash Fire and Levitate effects, but if you switch out Cresselia for Nidoking, Heatran loses the Levitate effect and "gains" Sheer Force instead. This means that you can get powerful combinations, but you need to be both skilled at teambuilding and at playing. You need to make sure your team can benefit from each other and has good synergy during teambuilding, however you need to plan ahead while playing to make sure you can get the combinations you want on the field together, so you can sweep.
Banlist:
Standard Doubles OU Banlist
, Huge Power, Pure Power, Wonder Guard, Shadow Tag, Normalize, Trace, Imposter, Moody, Transform, Arctovish, Arctozolt, Dracovish, Dracozolt, Wimpod, Golisopod.
Unbanlist:
Nothing as of now.
Clauses:
Pokemon, Standard Doubles, Team Preview, Sleep Clause.
FAQ
What happens if Gastro Acid, Skill Swap, Entrainment or any similar move is used?
Since you don't actually have your partner's ability, your normal abilities will be taken into account. This means that the partner's ability is totally unaffected.
What about Trace?
Due to an issue with coding, this is banned.
What if the two Pokemon have the same ability?
The ability won't stack, and thus nothing special will happen.
What happens if both Pokemon know the same move?
It will only appear once.
How do Transform and Imposter work?
Due to an issue with coding, both of these were banned.
How do Mimic, Mirror Move, etc. work?
They will copy the move regardless of whether the original Pokemon or partner used it.
What happens when abilities overlap? (eg. Refrigerate and Pixilate)
Effects are applied in a random order.
What happens when your partner switches out?
You may not use a move of your partner when it switches out. Whether you use the ability of the partner depends on whether it takes effect before or after switching. Turn order is determined before switching, so if your partner has Prankster, it will take effect, but if it has Tough Claws it will (likely, unless you're using Pursuit) be after switching, so it won't work. It works similarly with the new partner switching in.
What happens with abilities that work upon switching in?
They'll only take effect on a partner if a Pokemon with one of these abilities (Intimidate, Sand Stream, etc.) in on the field and a new partner switches in.
What happens when your partner faints?
After your partner faints, it's abilities will be nullified, but you can still use its move if you chose to use a move of your partner that particular turn. Afterwards you can't use its moves anymore.
What happens when you only have one Pokemon left?
Then you'll only have one ability in effect and only be able to use your own moves.
How do choice items and Assault Vest work?
When one Pokemon is locked in to a move, its partner will also be locked into that move, however it will not receive the boosted stats. For Assault Vest, moves that are disabled on one Pokemon will be disabled for its partner as well.
Strategy Ideas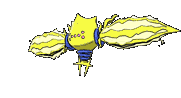 With new access to coverage or recovery, many Pokemon are no longer hurt as much by a lacking movepool or 4MSS. Feel free to try out all sorts of combinations to find some fun pairings!

In general, immunity abilities have become even better, since you can protect your partner with them as well. Predict an Earthquake? Switch in Hydreigon and neither 'mon will be hit. Think that Gyarados is going to use waterfall, go gastrodon!
Of course, there are many more good strategies and there are even combinations of abilities that could be great when you play well and are able to combine them reliably! Luckily there's a lot to discuss, so go ahead and have fun.
Co-leader:
Pigeons
Council:
berry
Last edited: