(Approved by DHR-107)
Pokemon is one of the biggest video game franchises of all time, but it also may just have the most merchandise and collectables of them all. There's so much to collect that there's even 'Pokemon Centers' worldwide that sell a wide range of products. From Pokemon plushes and exclusive clothing, all the way to edible seaweed in the shape of some of our favorite creatures, there really is something for everyone.
Maybe you're a die hard for the trading card game who has amassed binders full of ultra-rares, a shiny hunter in-game with boxes full of those alternative-colored beauties. Then there's many Pokemon fans who collect TOMY Monster Collection figures, especially the first set launched in 1998, trying to obtain each figure by generation or typing. Or perhaps you collect all different types of merchandise of your favorite Pokemon. As previously mentioned, Pokemon Plushes will always be a major collectable among both serious and casual fans. Lastly, I even have a friend who collects every Pokemon video game, but they must be unopened in their box, a very expensive hobby when you take a loot at how expensive some of the older games are going on places like eBay!
I myself collect a bunch of different Pokemon products. I have over 20 plushes, multiple Pokemon Center Pins, 10 different 1998 TOMY figures as well as 173 shinies (some acquired through trades) from almost 9,000 eggs in-game according to my PokeBank. However, I am most proud of my Shiny Metagross collection: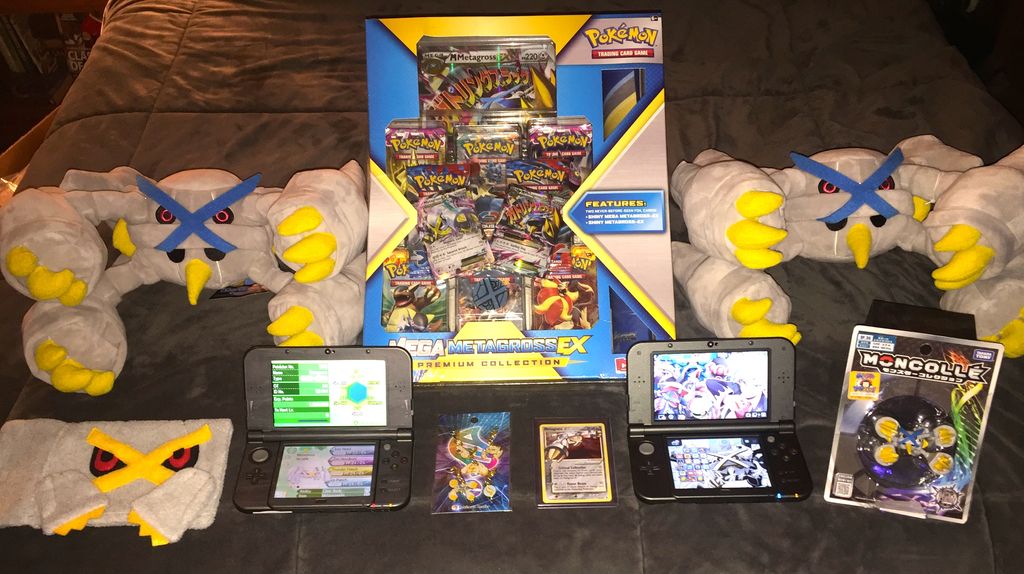 (Breakdown)
-Handmade custom Shiny Metagross 3DS XL case
-My flawless Shiny Metagross hatched in my Omega Ruby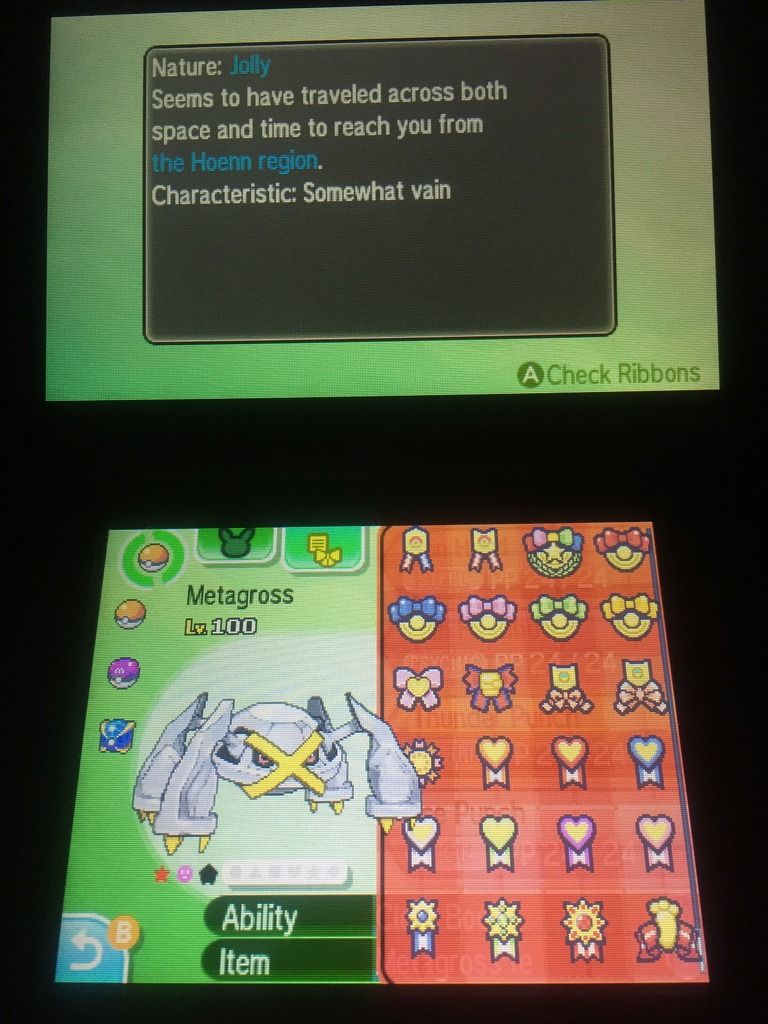 -2014 Pokemon Center set of 5 Charms - Beldum, Metang, Metagross, Mega Metagross & Mega Stone (Only released in Japan)
-2005 EX Delta Species Ultra Rare Gold Star Metagross #113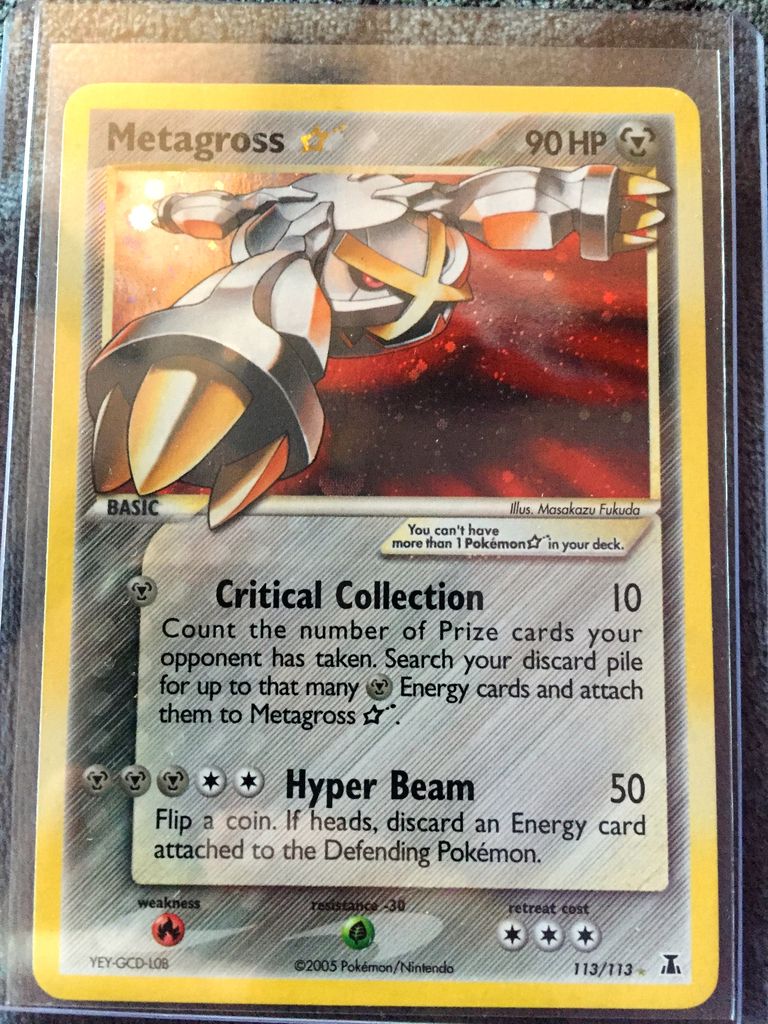 -Steven Stone 3DS theme featuring Mega Metagross
-2015 Shiny Mega Metagross Super Size TOMY figure (Only released in Japan)
-2014 Unopened Mega Metagross EX Premium Collection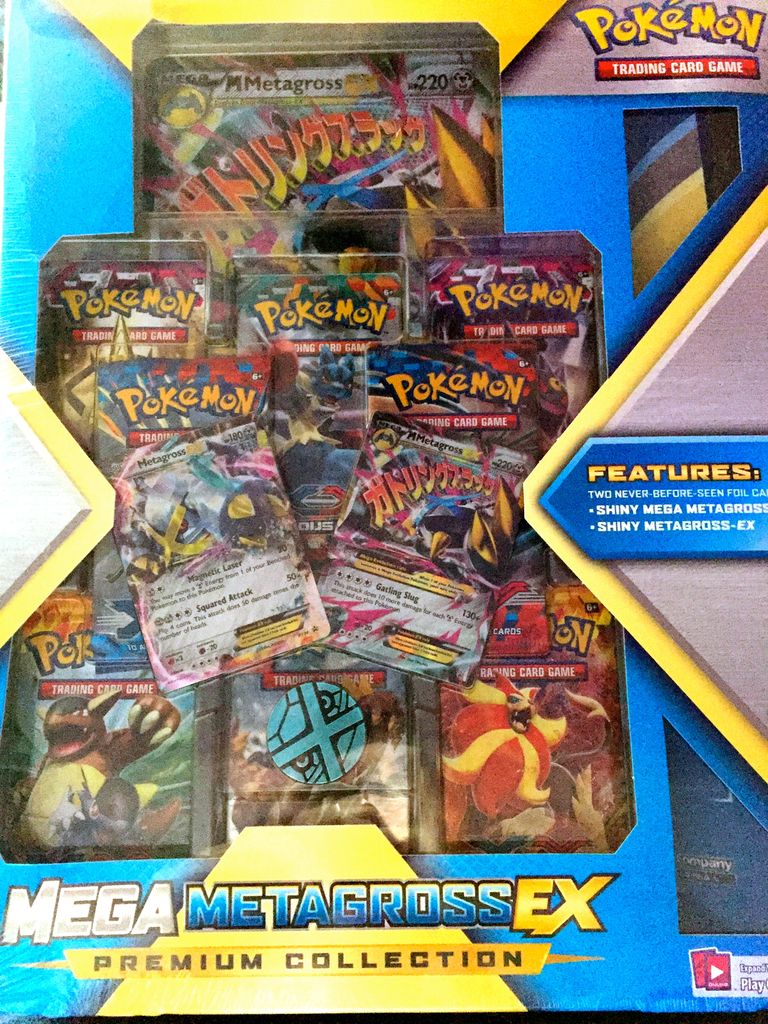 -2014 Shiny Mega Metagross Plushes (First from US PokeCenter & Second from Japan PokeCenter)
So show us your Pokemon collection! I figured most of us who end up browsing a competitive Pokemon website probably have some type of collection as well. Maybe you collect something I haven't mentioned above and can enlighten us on a new product to look out for. In your opinion what are some of the hardest to obtain/most expensive Pokemon products? What Pokemon collectable have you always wanted but can't locate? Maybe one of us can help! What are your go-to sources that helped you obtain your own collection? Finally, if you have a one-of-a-kind holy grail collectable that doesn't quite get the recognition from your friends and family that it would here, please post away!
*Also please check out the 'Pokemon Merchandize Thread' where members post dates and links to upcoming merchandise being released to help expand your collections :)
-
http://www.smogon.com/forums/threads/pokemon-merchandise-thread.3549389/
Last edited: