While searching to see if there was any hints toward the Pokemon segment of tomorrow's Nintendo Direct, I did discover some Pokemon related merch:
First, Build-A-Bear Workshop and Pokemon are at it again, but instead of Pikachu its Eevee this time: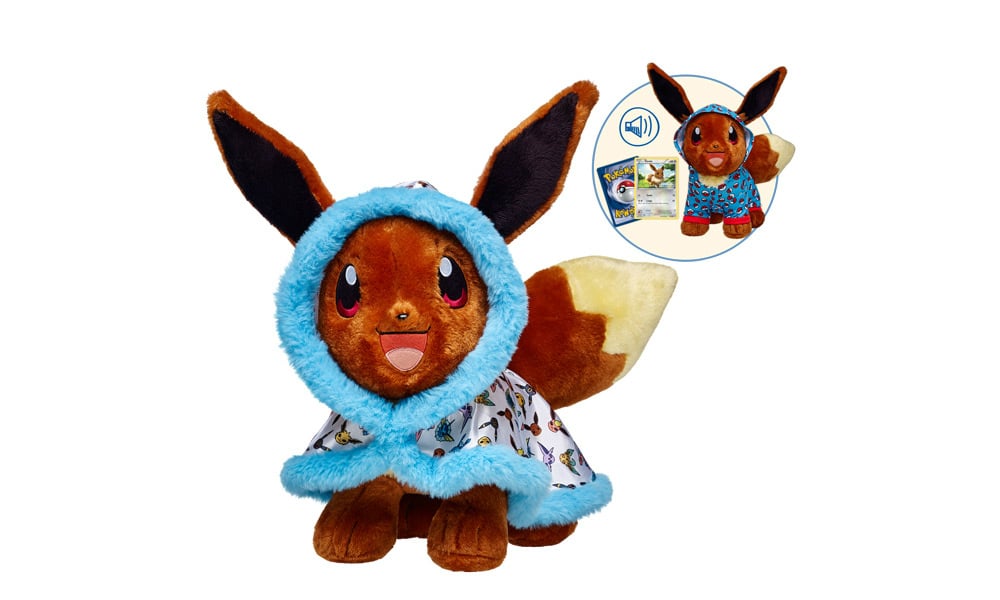 Looks neat right? Well TOO BAD! All these additional accessories were online exclusive that had gone up earlier today... and are now completely sold out. You can still get a normal Eevee though, it just won't have the Eevee Cape, Pokeball Sleeper, sound chip, and the exclusive TCG card.
Going over to PokemonCenter.com (
mainly the new releases
), the news I saw that grabbed my intention was a collection of Gen I menu sprite merchandise. However it looks like they're also bringing over the Mega Evolution costumed Pikachu plush and more of the Kuttari plush (the pillows, this time in Pichu, Piplup, Gardevoir, Croagunk, Chespin, Ampharos, & Victini flavor), among other things.