Robot from the Future




Orange Islands
Hey all!
Please us this thread to discuss any content relating to the Pokemon Day presents which is coming up shortly!
Western link above
Teased at the end, Pokemon Scarlet and Pokemon Violet - New starters shown as well as some overworld footage.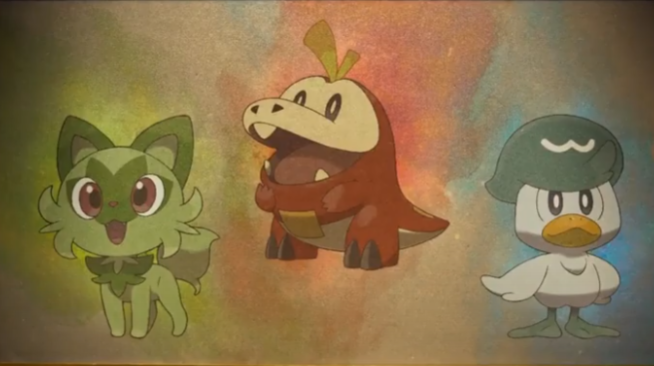 English names have been revealed as: Sprigatito, Fuecoco and Quaxly
Official Artwork
Trailer for Gen 9 on its own
https://scarletviolet.pokemon.com/en-gb/
English Website for the new games!
https://www.pokemon.co.jp/ex/sv/ja/
Japanese Pokemon Website for the new games
Last edited: