we're the lost ones in the night

Okay, I've been fairly inactive on this thread for a bit, but that doesn't mean that I've been inactive on the ladder! On that note, I want to talk about another interesting Pokemon that I like to use!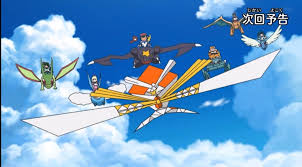 Kartana @ Choice Scarf
Ability: Beast Boost
EVs: 252 Atk / 4 Def / 252 Spe
Jolly / Adamant Nature
- Leaf Blade
- Sacred Sword
- Smart Strike / Aerial Ace
- Knock Off / Aerial Ace
​
In my opinion, Choice Scarf Kartana has more than a small niche in the metagame. Firstly, base 109 speed is quite high even for a non-scarfed user, and reaches ridiculously high levels with a scarf. Due to this, Kartana is able to revenge kill some top metagame threats, such as Pheromosa, Urshifu, Spectrier, and Dragapult. Kartana can also take advantage of common defensive Pokemon, including Tapu Fini, Clefable, and Swampert. And let's not forget that Kartana's got plenty of firepower thanks to its ungodly base 181 attack stat, which reaches 507 with an Adamant nature, which Kartana can actually afford to run thanks to its speed tier when scarfed. Of course, Jolly can be run if you would like to outspeed some more threats (mostly other scarfers), but I usually run Adamant. Aerial Ace can be run almost entirely to take out Buzzwole if you like.
One of the best things about Kartana, though, is that it forces progress because of Knock Off. Knock Off weakens some of its best switchins and cripples its best answer, Moltres. Most other Pokemon also dislikes getting knocked. Magearna, for example, hates getting knocked off, no matter which set it is, and Toxapex really wants to keep its Black Sludge (though it does have Regenerator and Recover. Damn, Toxapex is annoying). On top of that, sometimes teams have to allow Kartana to take out a rather large chunk off another Pokemon, which is also progress. Kartana also possesses a useful Grass/Steel typing, which allows it to block moves like Toxic and Leech Seed (two of my least favorite moves in the game). Kartana also has a good matchup against rain and sand, as well as hyper offense, giving it a good place in the metagame. Finally, thanks to its speed and Beast Boost, Kartana can be a great late-game cleaner, and oftentimes the opponent cannot let Kartana get a single kill if they don't want Beast Boost mowing them over. I've had quite a few sweeps with this despite being locked into a move.
As always, Kartana does have weaknesses. It needs team support to deal with its checks, it falls just shy of some OHKOes and 2HKOes, and it have absolutely horrendous special bulk. And I bet that's not all. However, all things considered, Choice Scarf Kartana is a good Pokemon and it have a great place in this metagame.
And yes, LO SD Kartana and CB Kartana both exist, and I've heard that the LO SD variant is quite good. However, I haven't used either of them, so this post was solely for Choice Scarf Kartana.
As always, I might be wrong about some things. Feel free to point them out! Until next time!
(and I think my next post will be about Kyurem. I guess we'll find out)