ye

Approved by
G-Luke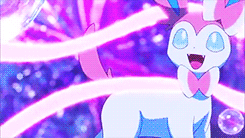 SYLVEMONS RESOURCES DATABASE
​
Welcome to the SylveMons Resources Database, where you'll be able to find everything you need in order to teambuild for and learn about the SylveMons metagame!
What is SylveMons?
SylveMons is a Pet Mod that adds and edits moves, abilities, and items to the game, as well as non-stat changes to Pokemon like new typings or abilities. All of the elements in the metagame were created by and voted in by the community.
What is this thread (Table of Contents)?
This thread will feature multiple resources to aid you in teambuilding in such a large metagame. The following can be found in this thread. External Resources are also listed here:
Archive of Changes
Banlists
Viability Rankings
Sample Sets
Role Compendium
Analysis Database
Sample Teams
Tournament Results
Usage Stats
Bugs Database
Suspect Watch
AquaticPanic's Hidden Gems
Speed Tiers
(
Agony Boots Speed Tiers
)
Move Category Help
Teambuilding Tips
-
Please use this thread to contribute to improving the resources present (particularly the Viability Rankings, Analyses, Role Compendium, and Suspect Watch) and suggesting new resources you'd find useful. This thread's purpose is to help the community, so if you contribute, you're doing yourself and the whole community a huge favor!
​
Last edited: