tikitikitikitkitkitkittktkikitikktikitikitikitikit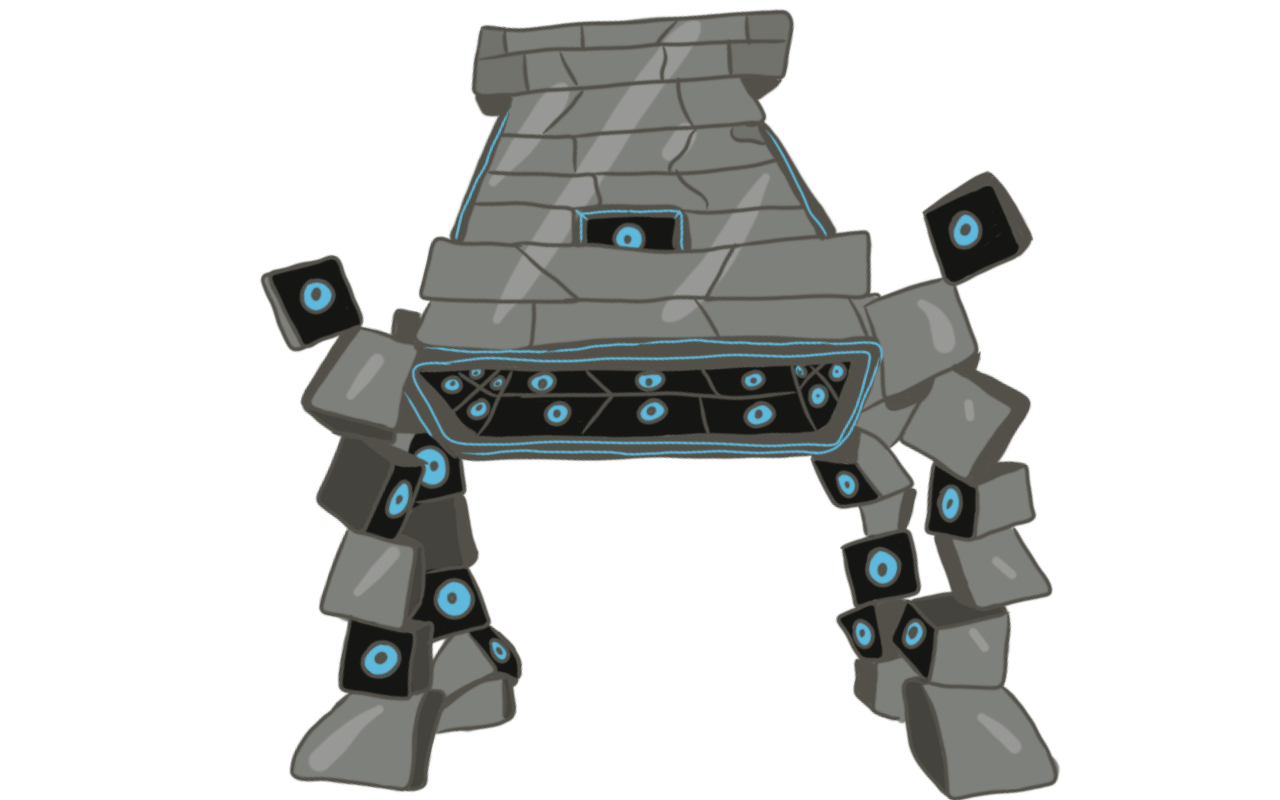 **art by me**
​
I don't think Stakataka is a healthy addition to the game because it doesn't take much for it to quickly snowball out of proportion thanks to Beast Boost and Trick Room. Yes, it does have a nasty 4x weakness to Fighting moves and invites 'mons like Machamp and Virizion in, but it can easily set up Trick Room with its Steel-typing and good defenses and from there, begin decimating a team bit by bit thanks to its naturally high Attack and Beast Boost boosting its power to elephantine levels of insanity. Gyro Ball pretty much OHKOs any fast threat that tries to check it and Earthquake decimates anything that resists Gyro Ball like Raikou, Houndoom, or Toxicroak. The only "counter" to this thing in my mind is probably Bronzong with Earthquake, but even this can be dealt with given enough boosts. It only needs 2 boosts to OHKO Bronzong with Contenental Crush after Stealth Rock damage.
It doesn't even need a Trick Room team to succeed. It can fit on most balanced teams since it can pretty much pulverize a team on its own.
So yeah, Stakataka pretty much has 0 effective counters in this tier unless you're running some stall team with Quagsire or Pyukumuku and it doesn't need much support to be successful.
Keep this thing in RUBL.