Clink Clink Clink

​
"Find anything yet?"
"No, just more rocks."
​
"I wish the professor was more specific with what we're looking for."
"Yeah, a new 'stone' isn't very helpful. That could be anything!"
​
"He didn't even tell us what it does. Only that he wants it for more egg research."
​
Clink Clink Clink
​
​
"I'm going to dig a little bit deeper and then let's call it a day. I've got dirt in my eyes. My neck is sore. I'm thirsty--"
CLANK

​
"What was that?"
​
"I-I dunno."
"Hit it again."
​
CLANK

​
"There's something here!"
"Use the brush! Don't break it."
​
Swish Swish Swish

​
"Can you see what it is?"
.
.
.
"Lucas?"
​
"It's ... it's ...
beautiful
!"
*
*
*
*
*
*
*
​
"Simply marvelous."
Click Click Click
​
"The discovery of the decade!"
Scribble Scribble Scribble
​
"Hm, but what to test it on first?"
.
.
.
"Log entry twenty-two: My hypothesis regarding inter-familial reproduction leads me to believe the parents
must
share the same egg group. It's the same science behind parent/offspring move transference. If I'm correct, this stone will unlock a new era of Pokemon biogenesis with nearly limitless potential. If the parents interact with just a single flake of the stone, a whole new
species
is born."
Munch Munch Munch
​
"Until I can test my theory, I have to keep this secret and the original stone locked away. Only Lucas and Dawn know of its discovery, I hope. If this were to fall into the wrong hands--
.
.
.
In fact, where are Lucas and Dawn?"
.
.
.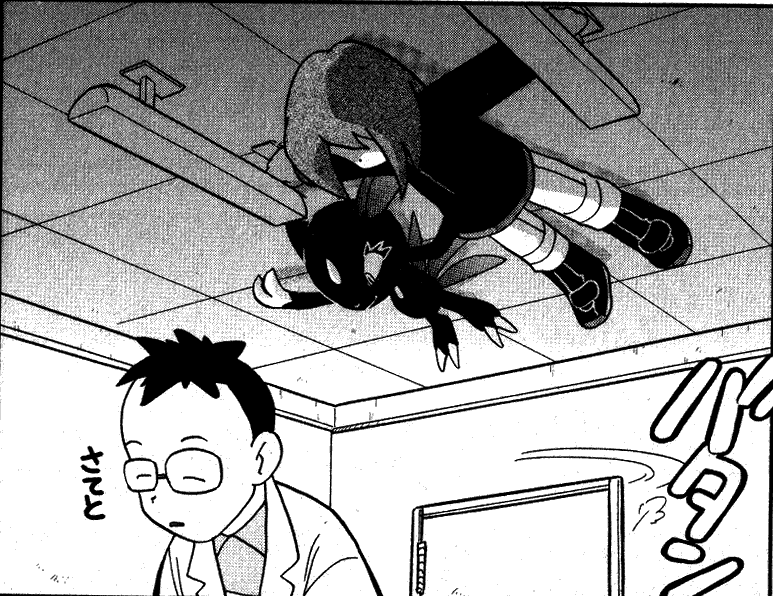 "What was that noise? I better go find the kids."
Clomp Clomp Clomp



Click
​
"....."
​
"!"
"....."

​
Thief!
​
"Do you think this is what he's looking for?"
​
"!!!"
Stash
​
"He's coming back. Let's go."
​
Clomp Clomp Clomp
​
"Now, where was I?"
"Where did it go!"
"Somebody stole a piece of the
Fusion Stone
!"
.
.
.
.
.
​
"Tell me, doctor. How did the ... process go?"
"The subjects in question performed as expected. Please, remind the boss of our parent samples."
​
​
"And it had to be these two?"
"The
Fusion Stone
only reacts between parents in the same egg family."
​
"What about the offspring's ... genetics?"
"The typing will always be a combination of its parent's types. It receives two moves from each parent at birth and is capable of learning any machine or move tutor the parents can learn. The ability is a little harder to predict; it seems to be an amalgam of the parents', excluding Hidden Abilities, which don't react with the stone. Its stats, however ..."
​
"Doctor?"
"The new species is
stronger
."
​
"Explain."
"The stone is consumed during the process and that energy appears to pass to the offspring at birth. As such, its stats are an average of both parents, while also receiving an increase of ten base points. It is the next step in Pokemon evolution.
Bring forth the offspring!"
.
.
.
.
.
.
.
.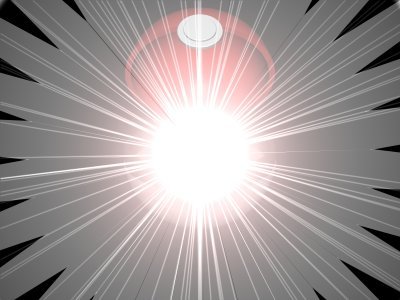 .
.
.
.
"Rise, Magmovire!"

===============================================

​
"Computer, execute a taxon diagnosis."
EXECUTE DIAGNOSIS
.
.
.
.
​
Subject: Magmovire
Type:



Ability: Flame Drive
HP: 85
Attack: 119
Defense: 77
Special Attack: 120
Special Defense: 100
Speed: 99
Base Stat Total: 600

​
"Computer, define Flame Drive."
Flame Drive. This Pokemon's Speed is increased one stage when hit by a Fire-type move. Grants immunity to Fire.
​
Type Type Type
​
"Hm. The boss will want an analysis for future species reproduction once he recovers more pieces of the
Fusion Stone
. Computer, execute taxon analysis for subjects Ditto and Starmie."
... OPERATION FAILED
Subjects incompatible with

Fusion Stone

.

​
"Of course. Dr. Zager mentioned genderless species are immune to the effects of the stone, as well as any Pokemon in the Undiscovered egg category."
Type Type Type
​
"If we can't breed new species yet, at least I can calculate their attributes now. Computer, display the offspring's base stat equation."
Floor(((A1 + A2) / 2 ) + 10)
​
"Where A equals the same stat of each parent. The boss will be most pleased."
.
.
.
"Grunts, assemble! I'm sending you out with this data."
"Use it to find the strongest Pokemon capable of breeding together. The boss wants an army ready to build once we collect the rest of the
Fusion Stone
. Present your findings back to me in a report below and await further orders."
Code:
Parents:
Shared egg group:
Offspring name:
New type:
New base stats:
New ability and desc:
Notable moves:
Role identification:
"Our time has come to reclaim our place in the world. This is the rise of fusion evolution, this is the return of Team Rocket!"
Haxardos by
SpartanMalice
Darmanidon by
Cretacerus
Flaroat by
Canis Majoris
Vapornine by
Deathly ♛The King
Garchados by
SpartanMalice
Gargatr by
SpartanMalice
Azumaloom by
Regime
Kyuricham by
Stitch98
Suirizion by
Stitch98
Lucatios by
Stitch98
Shaymizard by
Stitch98
Hitmonklang by
Stitch98
Chesdon by
Stitch98
Vennium by
Superbobbobbob3
Grenheatja by
Stitch98
Last edited: