formerly

Approved by Akir
Inspired partially by the previous iteration of Player of the Week as well as Player Interview
EviGaro
Favorite Pokemon:


Most used Pokemon in BW PU:


Most known for: RU leader, manager of the Snake Draft IV team Ambrette Astrotias, manager of the finalist PUPL VI team Vroom Vroom Carkols, Global Driver, BW PU enthusiast.
​
Howdy, missis Evigobo, how are you doing on this fine day?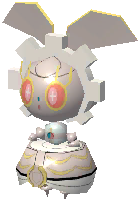 howdy mr keppy, I'm doing well since our pu goat just won the first match of the season what about you
I'm going, alright LOL. I'm glad youre doing well! Can you tell us a little bit about yourself outside of smoogon?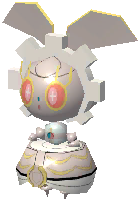 I'm a Canadian living in Montréal, studied in political science for way too long until my head exploded due to postgrad stress and took a small break. I help people with disabilities going through school at the moment and it's fun, albeit going back to school in those times is kinda nervewracking lol. But it's something that has always been interesting to me overall, the teaching / support you can give to people with your own experiences and that it's a privilege that should be shared if you have the abilities too, and I hope to do more of that in life
That's great, evi. Do you believe that that sort of support role has translated into your role as a manager for these different tours? Obviously it's a totally different dynamic that can't be compared experience-wise but the human aspect is relevant in both.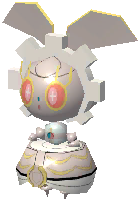 Honestly the main reason why I like managing is that I'm obsessed with making teams. Although there's some merit to that in the sense that I generally believe in trying to make those relationships as equal as possible, not really brandishing authority or a certain knowledge over people lol. Like say with uni students I always tried to make sure in discussions that their experience was what mattered and it's how they connect with what they are studying that will help them gain a much better overall understanding, rather than just memorizing authors and theories cause you learn nothing that way. I guess it's oddly the same in pokemon, I don't know shit about DPP PU ROFL so heck I can be there if you have troubles for sure but I can't tell you how to build
Yeah, that makes a lot of sense! And we'll delve into those experiences later on, but right now I wanted to ask you if you'd be kind enough to share with me and the people any song that you like or relate to in some way. I'm tryna make this interview format a lot more personalized and I believe that this would be a great way of knowing who Evidith is!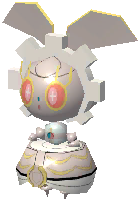 ok so the one song thing is impossible so I'm going to try to limit to... uh, four, yes. First one is
Travel by The Gathering
. Favourite band of all time, so technically forty songs would apply to this but like, Travel makes the most sense since it's epic and the lyrics - an ode to Mozart, I believe - also apply to just how much I think of the singer, no other person in music makes me feel the things she does. Need to rep the avatar, so
Bat for Lashes - Oh yeah!
Because that song makes me feel, yeah. I always loved
Lovesong by The Cure
actually, even though I'm way more into their early work in general the lyrics there spoke to me a ton in really dark times. Also I'm currently obsessed by Pomme for some reason, so picking
Grandiose
here because that song made me cry so hard
Awesome, thank you, evi! Let's go back to the topic of managing now! Its definitely been a fun and intense ride for you coming from managing the Vroom Vroom Carkols for PUPL, and now managing the Ambrette Astrotias for Snake. I wanna ask you, how did you get started managing and when did you knew that you were "ready" to do so?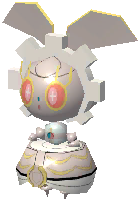 ummmm, it was rupl in 2018 I believe. I played the previous one with the Ajnas, and I went 5-1 but lost the last game of the season (I GOT HAXED OK) and idk, I liked that team and wanted to prove myself some more in RU. It also happened that four people from that team - Ajna, Feli, Diogo and I - managed that same rupl which also made it that more entertaining. And then we won it LOL so I wanted to try more of that, signed up for pupl, got picked and still unsure why tbh, which was another fun tour so I just did more and more.
And here we are! Very epic! In your previous PU Player of the week you talked about the influence of McMeghan as a player in you. Is there a specific tour game involving McMeghan that you love and sometimes go back to?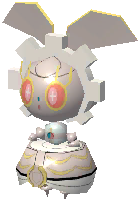 His
BW game vs Tesung in Smogon Tour 20 Finals
is generally regarded as one of the best, and for good reasons I think. Pretty much a good example of how left field he can be in building and I think that while yes being fundamentally solid is very important, having a touch of personality just makes things more fun lol
Good shit! Lets look towards the future now! With the Snek draft being over and a week to evaluate team dynamics, how are you feeling about the team you and HJAD came up with?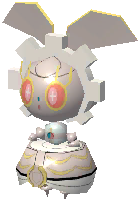 Need to be seen in action some more to know what are the kinks we need to work on, but it's been very active so far and we obviously have good knowledge in pretty much every tier, so that helped for figuring out where the team in that term. Of course having knowledge can be a double-edged sword since it funnily enough can lead to overprep / overthinking what you want to use, so we'll see if we need to have some restraints on that front very soon, but quite happy really. I know the PRs said we didn't really have dominant pieces and tbh... that's kinda intentional with the way I draft. I would much rather have a generally solid team with some potential standouts than ask myself questions about like half the roster every week even when things are going decently.
And those results showed through PUPL! Can you walk us through the different team dynamics that went into making the Carkols a successful team?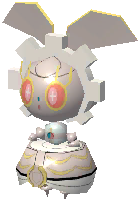 Well like I mentioned to the team after the season, I was not in a good place at all this year, so I just wanted to make a team of people I would like and just try to have fun with it, make it active and fun for people while getting friends back (which led to the RU jerk). LST early on for not that much was good since it made us more solid in SM from the start and I HATE SM so much right now, plus he's someone I wanted back from the activity debacle of last year lol. Then every team at the auction had a stroke and let me have star for really nothing so at that point I was like well dang we might actually compete now LOL so just finished it with active people that could support our good slots and it kinda worked
It sure did! You also had one of the best individual record for the tour in what some might describe as the least explored PU old gen in PUPL. What advice would you give to players tryna get into BW PU?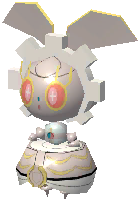 Pay attention to team synergy moreso than what is good in the tier. A lot of people starting just stack some very good mons - Zebstrika, Throh, Jumpluff - but keep opening themselves to some things that are super threatening because 1 - everyone who plays that tier knows these mons are good and 2 - that line of thinking is of no use against someone who knows how to win games in this tier. Think more in the perspective of ok, there's this and this that are the main threats, speed control is this and this and this, those are my hazards options, those are breakers that can benefit me. Basically it's just like, building in every tier, so that should be the focus rather than just go with what is conventionally considered good since this meta is extremely underdeveloped anyway
Few know the BW PU meta inside and out like you do. Mention one overrated and one underrated threat in BW PU.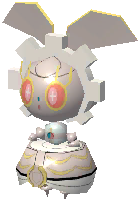 overrated: Duosion, for sure. Very good mon that is hard to beat with what is conventionally used in the tier - see my game week 2 when it beats a SpD Zweilous - but really hard to get going in a meta that is so much about momentum. Adding to that and going back to the first question lol, Lilburr is a good example of a player that went from that approach to building to a completely different one in pupl. Week 1 she used a generally good team with Duosion as a wincon, lost because the team had massive issues she was not aware of, took the time while benched to learn how to build for herself and ended up doing amazing. Duosion is good and all, but it's really not the ez wincon some people would like you to believe, and it's a bit of a trap for newer players.
underrated: Monferno. It's not Combusken, thankfully! But it's really good in its own right, amazing speed for the tier, pretty good versatility between rocker / pivot sets, some choiced ones albeit they are a bit meh, and the great SD set. Very difficult to stop when it starts going and covers some surprisingly useful defensive stuff, namely sun. Sneasel is also an underrated pick in my eyes, SD Punishment is quite good overall in that tier for example.
Wow, GA might not agree w that first one, but there y'all have it from missis BW! On the topic of development, how do you feel about the BW PU meta after the conclusion of this PUPL? How has it progressed and where do you think it should go next?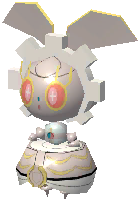 Hopefully some of the players that took a liking to it stick around some more, and I do think there's some people that did make their mark in bw pu in a way that didn't happen as much in the editions I have seen in the past. Not really sure how the meta will go tbh since there's going to be a drought right now in bw playing, so excited to see where things will end up going next year but hopefully we add some players to what started this year. tl/dr: idfk
Should Goth go?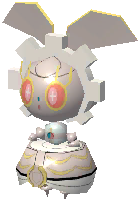 nah, Gothorita is fine in my eyes, sure trapping is generally lame but Goth has pretty big issues in this tier as a setup mon and it's not like it's an unfair way of punishing passive play when this meta has already way too much that punishes passive play without having the inconsistencies of Gothorita.
Moving onto more pressing manners, you recently posted a lengthy post about Klinklang and its effect in the current SS PU meta. Have you had the time to think about some of the drops and do you feel like your opinion on mons like Klinklang could change in the current meta?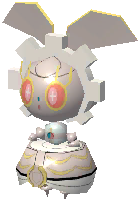 I was very busy thinking about if Heracross was too good for the RU tier ( - ) so I haven't looked too too much at what's good in the drops, but there's some good and some bad I think. Lots of the new mons actually tank its hits pretty well from what I can see and can press it offensively pretty well, but there's really nothing new that actually adds counters to Klinklang so basically it can still do the same things it did except now the metagame has even more threats to cover on top of it soooo yeah I'm skeptical.
Yup, gotta wait and see. On the topic of "where we're going", I wanted to ask you how you feel about the pool of PU players drafted for Snake in relation to last year!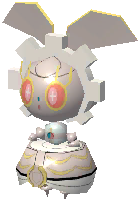 I think it's better than last year for sure, teams really mostly went with PU players this year unlike last when half the good players ended up as undrafted support. Excited to see more of the mains, especially mr tlenit1 and Skipkan because I always scratch my head when I see their builds at preview and honestly we all need that in our lives, speak to the personality thing I was talking about earlier
Of course! Many many players and exciting matches to follow this week thru Snake. Which are some of missis Evi's Snake highlight matches that no one should miss?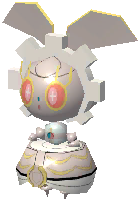 Gonna abstain from my team cause you know: Ajna vs roman is always a trip and a half, Star vs Eo Ut Mortus looks dope, John W vs mncmt is intriguing and for PU Ktütverde vs Kink is the wildest matchup on paper pls be there and keep an open mind at preview
Awesome matches to follow! In the spirit of MZ, I asked him if he'd allow me to include a segment with his always very interesting question about media. So evi, what sort of media/art have you been consuming lately? (Books, shows, music, movies, podcast, vids, w/e)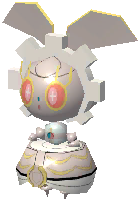 Ok so funny story there was a controversy over a local adaptation of Brooklyn Nine Nine here over the whitewashing of the two female leads, so I was like uh idk might as well check out if that matters a lot in the original and holy I can't stop watching that jesus. Besides that I watched a bit of history things on netflix / disney + since I'm a bit of a nerd with ancient history, some shows even, not really into movies much at the moment. In music I got into random French music recently like I alluded to earlier and more of the same in general outside of that
Lmao that's great. Ok, Evi. For this "Spill the Sinistea" we gonna go back and to the future! Mention the funniest, stupidest, most big brain and most ridiculous Carkol moments of the whole tour.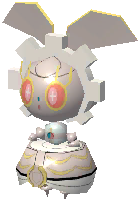 When trixx left a building session in call to find his pants and was afk for six hours.
LOL, yknow i was gonna ask you for the most memorable VC moment for you during the whole tour. Is it that one or does any other stand out?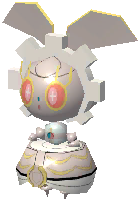 I think that was it, or when trixx spend like seven hours building an Ursaring team
Truly an agent of chaos. I've got a few rapid questions about the Astrotias now! Who of your are you most likely to work well with?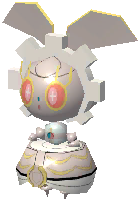 Well I've been in idk how many team tours with
Feliburn
so that's gonna be an easy answer really. I don't think there's anyone hard to work with though thankfully. I guess that keppy guy is fine too,
Who's the most likely to make you laugh?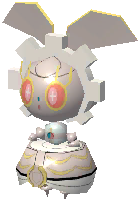 when
HJAD
pops up week 5 saying sup gamers are we still in this
Who's the most likely to send a million pastes with tons of ideas and teams?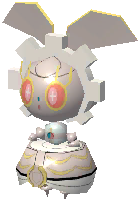 Finchinator
or
devinn
, although devinn is more likely to be like yo bro tell me how I can help I have all these ideas
Who's the most likely to make you cringe on a weekly basis?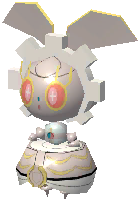 me actually
LOL. Who's the person to most likely make you go "-"?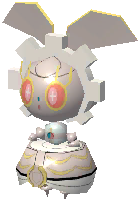 Bouff
Most likely to lose their mind?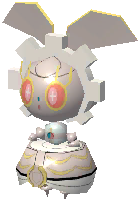 Finchinator, Bouff, or me
Finally, most likely to send the wildest sets/teams?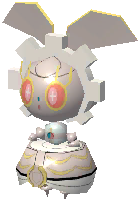 me. well technically
Paraplegic
since no one knows about dou ROFL
Lmaoo, yea im so pumped to see that match. Ok evi, I got 3 more questions for you! Top 3 fav barba quotes, please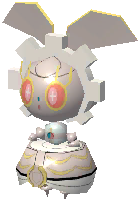 oh no, three??? Mother of papaya he has octillery, damn coffee is like a gurdurr and anything about spying the neighbor's dog
is okay lol. Favorite chess player?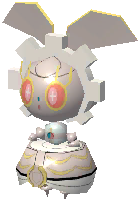 Judit Polgár ofc
Awesome. Alright evi, finally, name some of your favorite people in the community!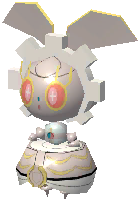 oh this is the part where it gets sad really. Chrisloud got me into the PU community all those years ago and he will always be in my memories one of my favourite people in the community. Still miss him a lot. On a more positive note thank you to
avarice
,
Bag of Trixx
and ofc keppy to have made this year a lot more positive recently, and ofc the numerous PU veterans, you know who you are at this point.
Appreciate ya a lot and we're all super lucky to have you as well! Thank you so much for your time, evi :)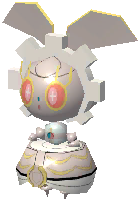 anytime my dear pal, now give me three builds for next week rfn
oml is the end
Missis EviGobo was kind enough to show us one of her BW PU teams from PUPL:





so semifinals team vs Lilburr, wanted to use Muk again since it's been a while and it often catches people by surprise. Gothorita is the other weird thing but essentially what checks Muk happens to be a lot of the psychic types for one, which trick really shutdowns, and some of the offensive pressure, which the moveset can cover decently. I think it's the best Goth now fwiw, since removing dangerous offensive threats like the monkeys or Swanna and shutting down bulky stuff at the same time is really huge in this tier. Klang is the glue, probably the best in the tier albeit I opted for more of a sweeper set here since I wanted to focus on a wincon and my offensive stuff was reliant on switching into things, and volt is no help vs the grounds. However Torterra is! I prefer CB Stoutland for sure, but Torterra's resists and moves have merits for sure, and they made more sense here. It also bluffes a rocker set since SD Mawile is also a giant threat in the tier and I have used it, so it's something to keep in mind. Swanna is another fast stuff / ground immune for the team that patches a few holes really. Team has some weaknesses for sure - Zebstrika has been a little bit silly without Vigoroth lol - but overall I really liked the idea behind this team and it barely uses the standard good mons!
Thanks again to Evi for sharing some of her time to be part of this interview! Ask her things, or try to figure out the meaning of her username again!
​
Last edited: