Mods: Lock it up; going to start new with an XY thread.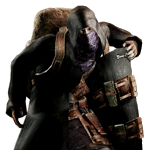 Rules
-I don't accept hacked Pokemon or Pokemon from external sources. Cartridge only.
​
-I am only versed in Generation 4 abuse, so I will not be able to handle requests outside of Pearl
​
-If you want something, request it now. I will not be subscribing to the Pokemon Box service after the free period.
===========================================================
General
-All of my Pokemon are hosted in Generation 4, but I have Black for transferring
​
-I prefer Team Fortress 2 and other Steam items to Pokemon because I am much more active on Steam
​
-Since you're reading this, all of my Pokemon are semi-redistributable if you link back to my thread or profile
​
-All the Pokemon in my thread are my personal breeds and captures; I don't trade other people's Pokemon
​
-I'm a busy college student with a lot of work to do, so try to be patient if I don't get back to you right away
===========================================================
Action Replay
-Quick Hatch
​
-Check EVs
Friend Codes
Pearl:

2407 2210 4452
​
Platinum: 2579 2916 5416
​
​
Last edited: