επέκεινα της ουσίας




Moderator
B
RILLIANT
D
IAMOND
&
S
HINING
P
EARL
B
ATTLE
T
OWER
D
ISCUSSION
&
R
ECORDS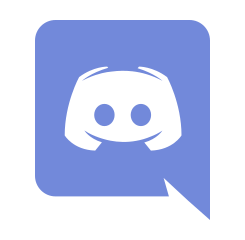 Join us on the Battle Facilities Discord server!
Battle Facility threads: Gen II Tower | Gen III Frontier | Gen IV Frontier | Battle Subway | Battle Maison | Battle Tree |
SwSh Facilities
​
With Generation IV's remakes comes a wave of nostalgia for
the good old days
for many, and hope that these new titles can spark some favourite childhood memories of getting their ass whipped by the trainers of the Battle Tower. While many were hoping for a full-on Battle Frontier, we instead get a revamped Tower, akin to the original one in DP, but with some twists!
This thread is used to discuss your thoughts, adventures and perils through the new & improved Pokémon rosters.
T

HINGS TO KEEP IN MIND:
​
▹ Regular Smogon and Orange Islands forum rules apply.​
​
▹ Feel free to discuss just about anything about the teams and strategies you use, the opposing Pokémon and movesets you encounter, and your streak successes and failures. Theorymonning is encouraged as well.​
​
▹ Just looking for a team to get the trainer star or farm BP? Check out
the leaderboard
, including more sample teams at the bottom!​
​
▹ Don't cheat. Streaks using hacked Pokémon will not be leaderboard eligible. In the interest of clarity, note that this includes "legal" hacks. We've been consistent on this in all the battle facility threads for previous generations. And I shouldn't even have to mention things like using other software to backup or edit savefiles, enough veterans are around to detect foul play, and you will end up blacklisted.​
​
▹ If you believe a cheated streak has been submitted
and
has gotten approved, it is ok to voice concerns and ask questions as long as they're properly justified and the discussion remains respectful, honest and within the rules of this forum. If you're not comfortable raising concerns in public, please use
this form
(be mindful before submitting, this will be taken seriously).​
​
▹ This is not a court of law. I reserve the right to reject sufficiently dubious streaks even without absolute proof of cheating.​
​
▹ Remember that in the end, this is all just for fun. So please try to keep a positive and collegial attitude. It really does make the discussion more pleasant for everyone.​
S

TREAK SUBMISSION:
​
▹ Master Class Singles and Doubles streaks must have a minimum of 50 wins to be leaderboard eligible. Ongoing streaks will not be added until they reach 200 wins. Ongoing streaks that haven't been updated with any follow-up post after 6 months will be deemed finished and closed.​
​
▹ Regular Singles and Doubles streaks must have a minimum of 100 wins to be leaderboard eligible. Ongoing streaks will not be added until they reach 500 wins. Ongoing streaks that haven't been updated with any follow-up post after 6 months will be deemed finished and closed.​
​
▹ If you'd like to submit a streak to the leaderboard, please
make a post detailing your team and strategy
, and
include a short video
that shows you going between your streak number and the Switch system screen, where you should hit the System Update button.
Example:
This helps proves you're not using modified hardware.
R

ELEVANT INFORMATION:
​
Here is information that every Battle Tower player benefits from knowing:
​
▹ The AI not only draws from a collection of pre-made sets, but newly with BDSP's Tower, the trainers also use pre-made teams entirely, including the Pokémon order. The "Resources" section below includes a spreadsheet that allows you to look those up as well as a damage calculator. These tools allow you to plan your turns efficiently and plan the best possible teams; not using them is simply giving yourself a handicap!​
​
▹ The Doubles format in Master Class only is akin to multi battles; there are always 2 opponents, each with their set 2 Pokémon, controlling their own side of the field. They can only switch to their own backline, and clearing a side makes the battle a 2v1 even if that side has a Pokémon left in the back.​
​
▹ The AI's Pokémon have been PP maxed; keep it in mind if you plan on PP stalling!​
​
▹ To the best of our knowledge, going up and down in ranks does not affect the difficulty of Master Class, it simply affects the boss battle at the end of the 7 battles and the prize obtained.​
​
▹ The AI does not counterteam, nor does it have increased rates of "hax". This is a common misconception, which usually sprouts from unlucky sequences; keep in mind that a lot of the sets the AI uses are designed to rely on luck (evasion, paralysis, OHKO moves), and over the course of many battles, you're bound to get unlucky with these. The idea for a high streak is usually to find ways to build teams that nullify the luck factor as much as possible.​
​
▹ In Normal mode, the pool of trainers loops around after 49 wins, which means you're back at facing unevolved Pokémon without full EVs for a few rounds before things get more difficult again. This makes the mode overall much easier than Master Class.​
R

ESOURCES:
Last edited: