At the last performance review, HeuryAlone was voted out of Engineering. He joins Zoa on redemption island.
CASE COMPETITION
Challenge 14​
Create a real, actionable business plan that requires an initial investment of size fewer than $1M USD. The tribe that creates the most practical and profitable business plan, as judged by myself and possibly others, will win immunity. The other two tribes will be sent to performance management.
Your plan must be presented in a Google Slides, with a Google Sheets as a supporting document for cashflow. Your submission must include:
Pitch

Go to market strategy
Timeline
Risks and dependencies
Breakdown of upfront expenditures/T0 investments

Market research

Market sizing, market strategy

Projected cashflow and breakeven analysis (Done in Sheets or Excel)

Revenue and costs, broken down into line items
Appreciated but not necessary: Mockup/proof of concept, competitive advantage, risk mitigation strategies and fallback plans, time to breakeven and return
This is not a fantasy writing project. I am not interested in your aspirations or your personal stories, or in your powerpoint artistry. Plans will be judged holistically on the basis of "Would this make money"
You have until tomorrow 5PM PST to submit a business plan. At the conclusion of this 24 hours, I and other judges will review your documents. Following our review, we will have a number of questions for you. We ask that you submit a single representative that is available in a 20 minute block from 6PM PST-7PM PST so that I can ask them questions. Questions will likely relate mostly to method behind estimates in your cashflow projections, which should be rigorously justified and supported with evidence. Following that, we will announce the winning plan. The two losing tribes will attend performance review.
I will be looking at the top 5 items (up to and including EBITDA) in the sample DCF provided below. There is no need to bother with any items below EBITDA. If you have questions on how this sheet works, let me know but it should be pretty simple if you start on the first line and work your way down. Your Revenues section and your COGS section SHOULD be broken down into line items.
To be clear: You must delineate clearly how much $ investment you are seeking, and what kind of capital expenditures you would purchase at time 0. Those costs should not be factored into the cash flow. Cost of Goods Sold refers to variable costs of producing a single item (this would be mainly inventory. For example, for a clothing factory, include costs for materials but do not include costs for machines. The cost to buy the machine should be listed somewhere else, not in cash flow)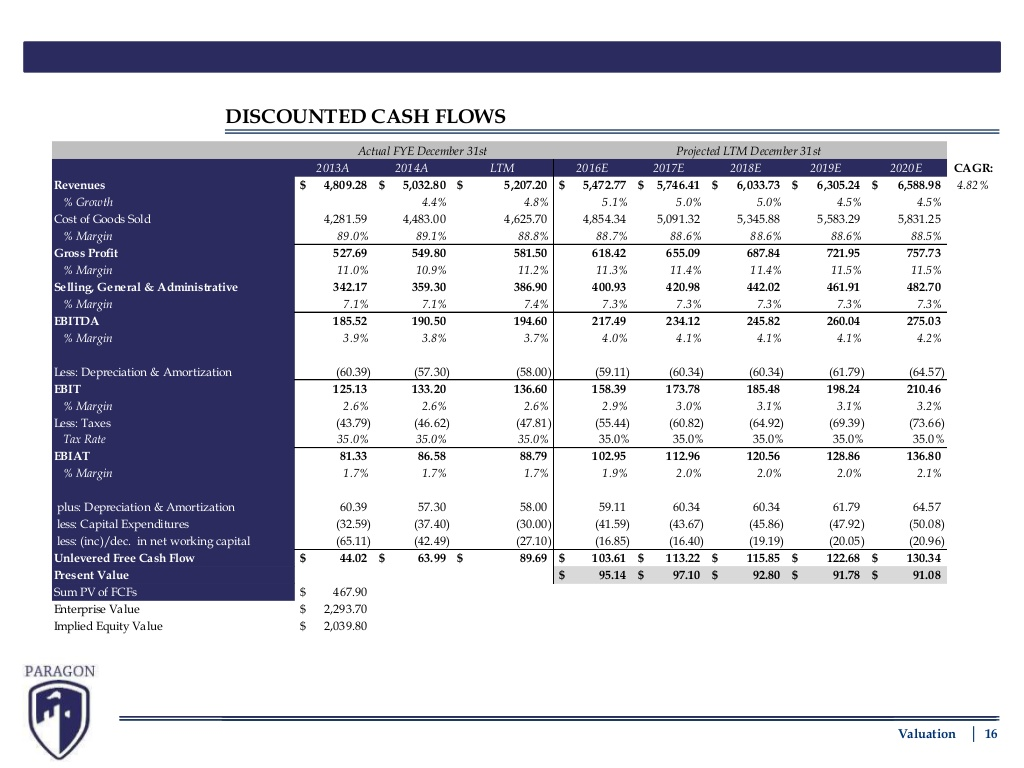 Last edited: