-inactive in BH due corrupt leader-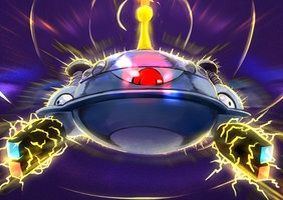 ​
What?
I am beginning a suspect on Gengarite and Magnet Pull; based on the poll I conducted here.

Why?
Trapping has always been a controversial issue in BH and these are the last few ways to maintain trapping through an ability.
See more of the discussion here.
How?
It's simple; get 2600 COIL in the BH Suspect ladder; you can vote!
Make a new alt
with "Trap"
anywhere in the name of the alt
but they must be as one unit. See the following handy example:

MagTrapHologram ✓
TrickMapHologram X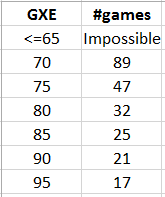 b=9.5
Where?
You must post your proof of reqs in this thread and play your games on the main pokemonshowdown.com sim. A new Balanced Hackmons (suspect) ladder shall be created for this suspect.

Do:
Post your proof and, if you wish, your stance on the matter, in this thread. Read the following CAREFULLY on how to do so:

For proof, you MUST FIRST AND FOREMOST PROVIDE AN IMAGE OF THE ALT WITH PROOF OF OWNERSHIP. I can't stress that last part enough. Refer to these examples of how to do this: example1 example2 example3

Last suspect I spent a lot of time reminding people about this so I'm saying it up front now; if you don't do at least the above, your vote won't be counted

Post in this thread if you have any questions about THIS SUSPECT PROCESS
Do NOT:
Post your stance on the matter in this thread without proof. (Why? Post in the main suspect thread instead)

Post anything in this thread unrelated to this suspect (with or without proof)
When?
This suspect period will last 2 weeks, till July 7th. I will try to begin the voting immediately after confirming some other details on how it will be done.
GLHF!