formerly the someone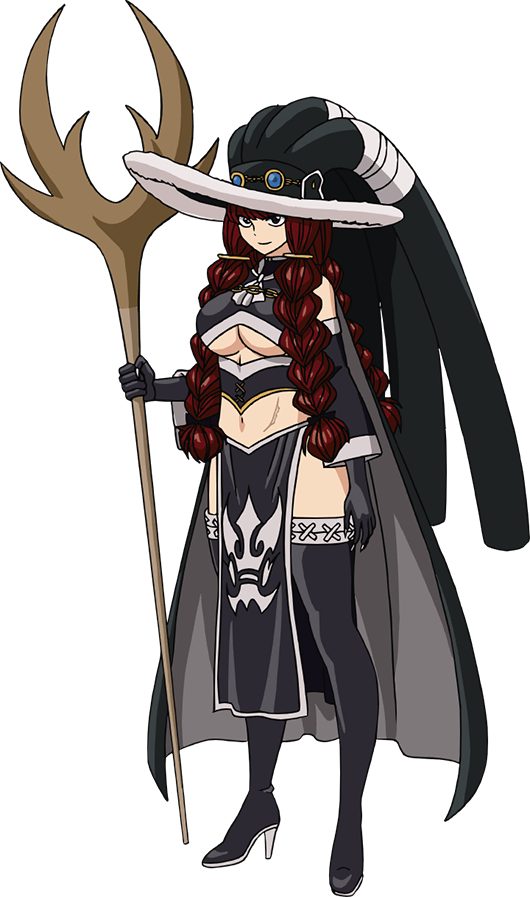 Pokémon
: Irene Belserion
Franchise/Origin:
Fairy Tail
Type
: Dragon/Ground
Ability
:
Dragonize
/ Marvel Scale
/ Separation Enchantment
Dragonize -
Dragon-type Galvanize
Separation Enchantment
- If opponent uses a set-up move, Irene will automatically steal the move, as if Snatch was used.
Notable moves:
Physical:
Dragon Claw, Dragon Rush, Dragon Tail, Breaking Swipe, Outrage, Earthquake, Bulldoze, Magnitude, Sacred Sword, Cross Poison, Fly, Acrobatics, Frustration, Explosion, Crush Claw, Stone Edge, Smack Down, Precipice Blades, Meteor Mash, Branch Poke
Special:
Draco Meteor, Dragon Pulse, Dragon Breath, Twister, Earth Power, Eruption, Fire Blast, Flamethrower, Heat Wave, Vacuum Wave, Air Slash, Hyper Voice, Thunderbolt, Charge Beam, Signal Beam, Solar Beam, Psybeam
Status
: Roar, Wish, Confuse Ray, Geomancy, Swords Dance, Agility, Nasty Plot, Barrier, Amnesia, Bulk Up, Calm Mind, Dragon Dance, Hone Claws, Cosmic Power, Mean Look, Scary Face, Miracle Eye, Grassy Terrain, Misty Terrain, Psychic Terrain, Electric Terrain, Gravity, Trick Room, Wonder Room, Magic Room, Sunny Day, Sandstorm, Rain Dance, Hail, Haze, Transform, Heart Swap, Memento
Signature move:
Universe One - Ground-type Court Change clone, clears terrains/rooms.
Signature items
:
Juliet Sun - Inflicts -1 Speed upon using a contact move on opponent.
Heine Lunasea - Inflicts Bind status upon using a contact move on opponent.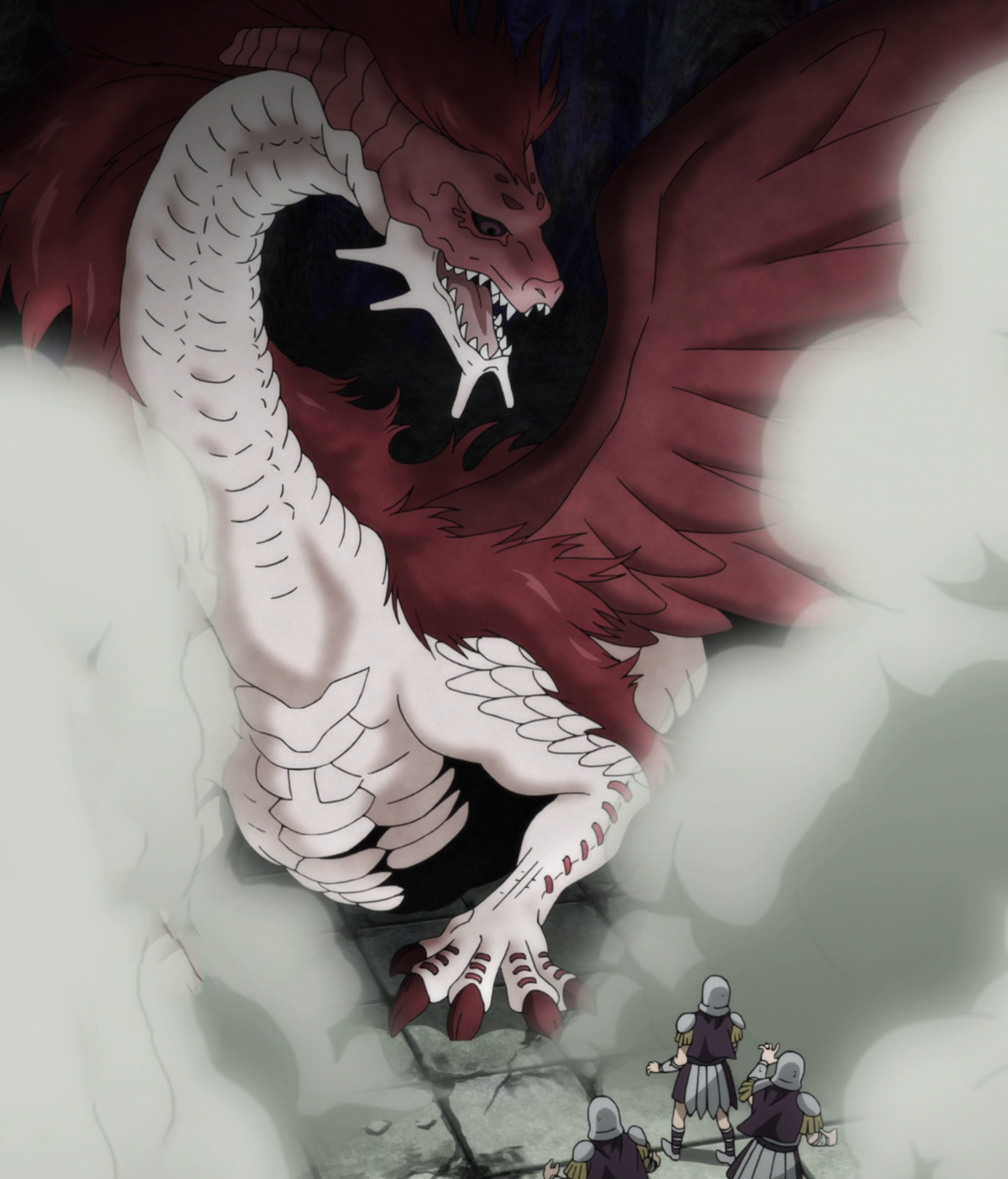 Signature G-Max Move:
G-Max Master Enchant - Dragon-type | Variable BP | +1 SpA
Stats
: 110/100/110/110/90/80 (600)
Additionally, Irene can turn her items into Pokemon out-of-battle (not really a form change or breeding... think Manaphy and Phione, I guess).
Pokémon
: Juliet Sun
Type
: Poison
Ability
: Gooey / Corrosion
Notable moves:
Physical:
Sacred Sword, High Jump Kick, Jump Kick, Mega Kick, Cross Poison, Slash, Cut, Gunk Shot
Special:
Earth Power, Sludge Wave, Sludge Bomb
Status
: Toxic, Morning Sun, Swords Dance
Stats
: 105/100/65/60/70/90 (490)
Pokémon
: Heine Lunasea
Type
: Electric
Ability
: Static / Galvanize
Notable moves:
Physical:
Sacred Sword, Night Slash, Wild Charge, Bind, Wrap, Slash, Cut, Shadow Sneak
Special:
Water Shuriken, Thunderbolt, Thunder, Charge Beam
Status
: Thunder Wave, Moonlight, Swords Dance
Stats
: 90/100/60/70/65/105 (490)
Reasoning:
Type
: While Irene was a human long ago, she enchanted dragon slayer magic into herself, which made her turn into a dragon. Dragons in Fairy Tail always have some element attached to them. While the type of dragon she became is never specified, she specializes in magic that affects the surroundings, especially the ground.
Abilities
: I gave her Dragonize because she originally wasn't a dragon, but turned into one. Marvel Scale because she has scales and is pretty durable. Also -ate Abilities are called "Type Skin" and she has "Dragon Skin" so the reasoning also applies to Dragonize. Separation Enchantment comes from her ability to steal other's enchantments and magic.
Moves
: She has a pretty large coverage, but that's because she's a versatile hundred-years old mage dragon. I gave her many set-up moves because she's an enchantment master, using spells to buff herself.
Universe One - In the manga, it allows Irene to completely remodel geography, and the location or existence of things in the ground, so a Court Change clone fit best here imo.
Precipice Blades - "
The user attacks opposing Pokémon by manifesting the power of the land in fearsome blades of stone.
" She does this at one point by taking control of the land's power with enchantments.
Geomancy - Geomancy is called Geocontrol in Japanese and she can control the earth and geography. Geomancy itself is a kind of magic and she's a mage. Geomancy is a set-up move so fits her self-enchantment kit.
Heart Swap, Juliet Sun, Heine Lunasea - All parts of her Personality Enchantment magic. She can swap bodies with others by swapping their personalities and minds, but she can also give personalities to inanimate objects like her white and black swords Juliet Sun and Heine Lunasea, which had the power of mucus and electricity respectively.
G-Max
: Her true form.
Pokémon: Cool Cat
Typing: Ice
Ability: Punk Rock / Friend Guard
Moves: Superpower, Karate Chop, Uproar, Surf, Overdrive, Cosmic Power, Assist, Recycle, Helping Hand, Attract, Celebrate
Signature Move: Boogie Woogie - Ice-type Overdrive.
Stats: 95/55/55/75/35/115 (430)

Reasoning: Type: Cool Cat is the coolest cat in town. Also, apparently fat people are evil and Thick Fat resists Ice.
Ability: Cool Cat loves to rock'n'roll and he is "the kids superhero"
Signature Move: Cool Cat loves to boogie woogie.
Stats: Cool Cat was shown to be particularly weak to psychological damage AKA online bullying. He also ran across the street to stop a bully once.
Last edited: