Robot from the Future




Orange Islands
Hi All,
Had a few PMs about this discussion.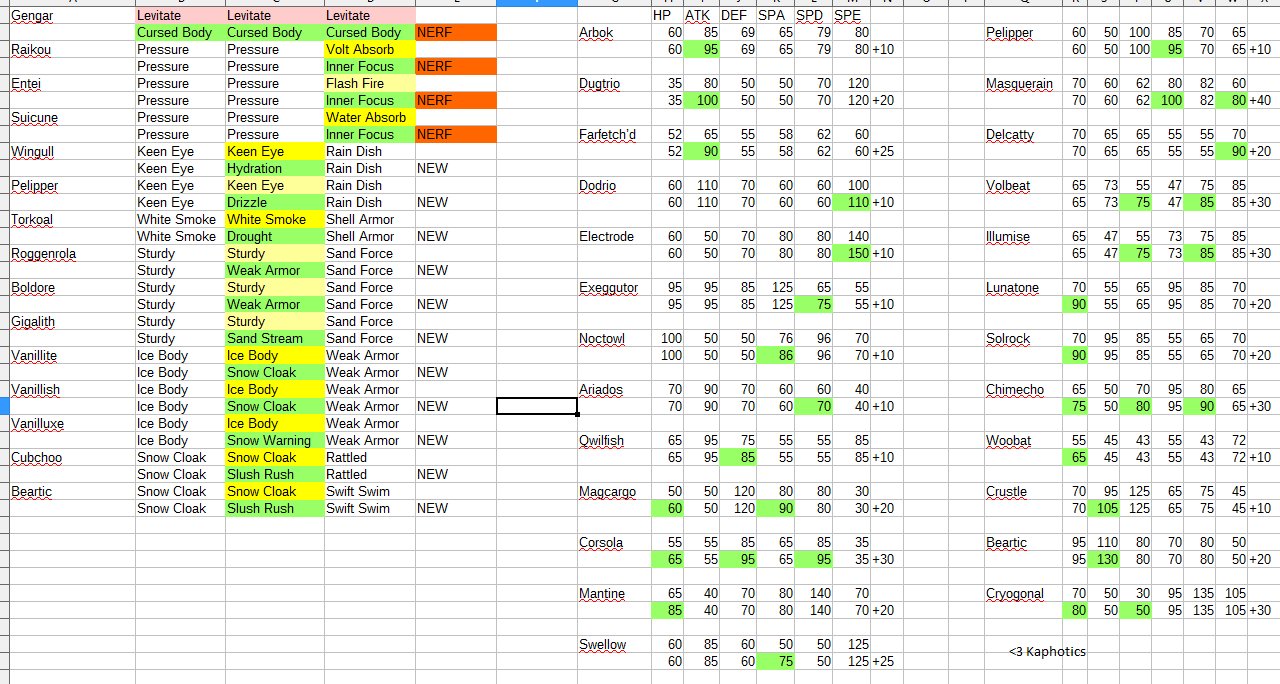 The above is a fairly accurate listing of what has changed in regards to old Pokemon with BST/Ability changes.
Please check out Stellar's thread Here:
http://www.smogon.com/forums/threads/movepool-changes.3586517/
for movepool changes (That is roughly accurate as well). As with most of the stuff at the moment, things
may
change going forwards, but we are confident most of the information is accurate.