Welcome to my thread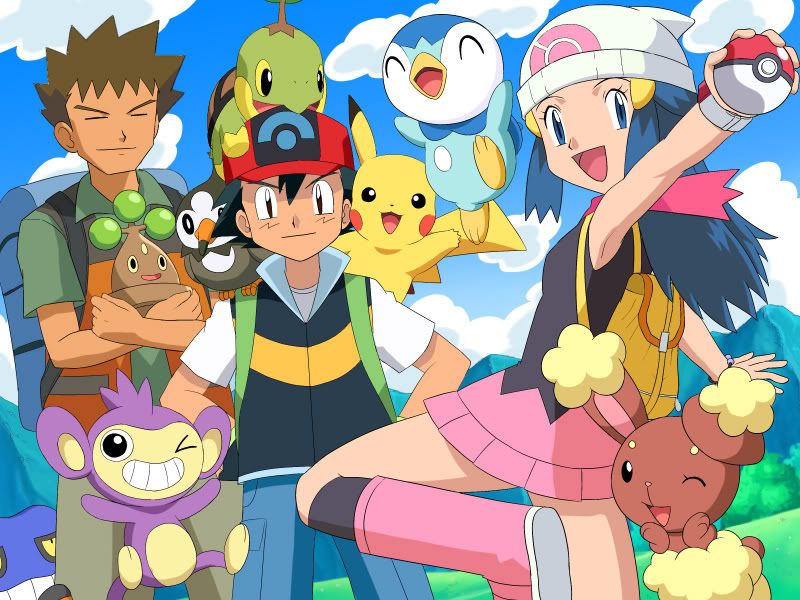 Hi guys i hope you can find the poke that you want and here are the rules ;)


1

)Absolute respect I hate shameless people


2

)Don't redis my poke non redis


3

)All other Smogon Trade Forum Rules


4

))No spam


5

)I accept pm but i prefer organize my trades in this topic ;)


These are the rules,please

respect

them ;)

Status:OPEN
Pending trades:
Completed trades:
Garchomp jolly for Kingdra modest(Justin)
Drapion impish for volcarona timid hp rock(Auron87)
Bozo's Gyarados for venipede jolly(Braseg)
Linoone jolly and regice blod for salamence naive shiny and ferrothorn relaxed shiny(Impact)
Duskull impish shiny,Blitzle timid hp ice,skarmory impish shiny,pineco shiny relaxed and piplup modest shiny(Cassie)
Lugia timid,Darkrai timid,yanmega modest,chikorita bold and regice bold for Krokodile adamant,bisharp adamant shiny Rotom-W modest,haxorus adamant shiny and cofragigus bolg shiny(J-trainer)
Mr mime junior timid shiny,zubat jolly shiny and magnemite naive shiny for darkrai timid,raikou timid hp ice and linoone jolly(Antar)
Genesect naive shiny for tangrowth impish shiny(Darkvide)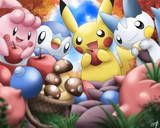 Credits
-Lord Scalgon:6 credits
Whitelist
-The mantyke
Blacklist
Smogon list
I almost have all poke of every gen(from first to 5th!) except those of 6 gen! Therefore for every poke ask me and i 'll answer you!

Redis
Gyarados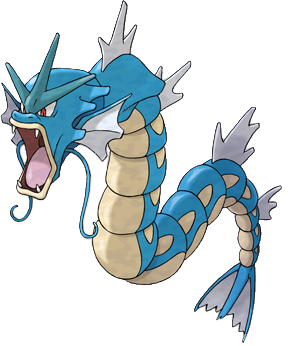 lv 50
iv:31/31/31/x/31/31
evs://
moveset:

dragon dance

taunt

waterfall

stone edge

BOZO's TRUTH #130 - Gyarados

★


(ID: 27076 | OT:

BOZO

)
Intimidate | Adamant
31 | 31 | 31 |
23
| 31 | 31
156 HP | 104 Atk | 100 Def | 150 Speed


Dragon Dance

|

Waterfall

|

Earthquake

|

Bounce
Available at: Level 50 EV'd |
Fully
Redis


Notes: This is Bozo's shiny Gyarados, TRUTH, who was hatched in the days before the RNG was


cracked.

If you receive her in a trade, you may trade her to other people under the conditions




that:

1) Her nickname

TRUTH is unaltered - this pokemon is TRUTH - if you want a flawless shiny
Gyarados without a nickname, you will need to get it from somewhere else; and 2) this whole description
is copied into your thread (if you are offering it there). If you receive her in a trade, please post in
Bozo's thread to say you have her (even if you don't plan on trading her to anyone). Watch her hatch!
Lugia
★
Pressure | Timid
31 | 31 | 31 | 31 | 31 | 31


evs://




Aeroblast

| Punishment |

Ancientpower

|

Safeguard


Available at: Level 70 UT |
Fully
Redis
Tangrowth
★
nature:impish
Iv:31/31/31/31/31/31
evs:252 ps 252def 4 def spec
moveset:

sleep powder

,

power whip,leech seed

IV: 30/31/30/31/31/31
Hidden power: Ice
OT: MattJ
Nature: Timid
Nature: Timid
Ability: Overgrow
EV's: None
IV's: 31/6/31/30/31/30
[HP Fire 70]
OT:

Kurt

(Kaphotics) || ID: 52697
Fully Redistributable
Cloned via Pokesav Method
Nature: Jolly
Ability: Defeatist
EV's: None
IV's: 31/31/31/31/31/31
OT:

Alex

(Fenix54) || ID: 61657
Egg Moves: Head Smash
Fully Redistributable
Cloned via Pokesav Method
Over used
Valerio's Hippopotas
lv1
nature:impish
iv:31/30/31/x/31/30
evs://
moveset:slack off
Garchomp (no shiny)
Sand Veil | Jolly
31 | 31 | 31 | 31 | 31 | 31
252 Atk | 4 Def | 252 Speed
Swords Dance

|

Outrage

|

Substitute

|

Earthquake



Drapion
Battle Armor | Impish
31 | 31 | 31 | x | 31 | 31
252 HP | 252 Def | 4 Def Spec
Night Slash |

Leer

| Pursuit | Whirlwind


Weavile
★
Nature: Jolly
Egg Moves:

Counter

- Pursuit -

Ice Punch


IV's:
31 |

31

| 25*| 31 | 28+ | 31
Evs://
VALERIO'S
Magnezone
Ability: Magnet Pull
Nature: Modest
Hidden Power:

Fire 70


Moves:

Tackle

- Supersonic - SonicBoom - Thundershock
IVs: 31 |

31

| 30 | 30 | 31 | 30

Jolteon

Volt Absorb | Timid
31 |
30 | 31 | 30 | 31 | 31

(Grass 70)


252 SAtk | 252 Speed | 4 Def


Thunderbolt

|

Shadow Ball

|
Hidden Power
|
Baton Pass
Available at: Level 36 EV'd |
Non-Redis
Breloom
★
Poison Heal | Adamant
31 | 31 | 28+ | x | 20+ | 31
252 Atk | 252 Speed | 4 HP
Focus Punch
|
Seed Bomb
|
Spore
|
Leech Seed
Scizor
★
Technician | Adamant
31 | 31 | 31 |
x
| 31 | 31
evs://


Swords Dance

|

Brick Break

|

Bullet Punch

|

Bug Bite





Dragonite shiny
nature:rash
iv:31/31/30/30/31/31
evs:58 att 252 att spec 200 vel
moveset:dracometeor superpower fire blast

hidden power(ice)
Yanmega Shiny
nature:modest
iv:31/31/31/30/30/31
evs:252attspec 252 vel 4 ps
moveset:

air slash

protect

hidden power

(ice)

bug buzz
Chikorita shiny
Nature:bold
iv:31/31/31/31/31/31
evs:0
moveset:

Counter

,leech seed

,

energy ball
Nature:Timid
Ability:Flash Fire
EV's:none
IV's: 31/14/30/31/31/31

[HP Ice 70]


OT:

Masters

(Lord Scalgon) || ID: 30051


Fully Redistributable

Cloned via Pokesav Method

​
Uber

Darkrai
Nature:Timid
IV:31/31/31/31/31/31
evs:0
Garchomp
Sand Veil | Jolly
31 | 31 | 31 | 31 | 31 | 31
252 Atk | 4 Def | 252 Speed
Swords Dance

|

Outrage

|

Substitute

|

Earthquake





Under Used





Linoone





Nature:Hasty




iv:31/19/31/x/13/31




4hp 252 att 252 vel


moveset:

belly drum

,

seed bomb

,extremspeed,substitute


It's a good linoone def spec is unseful and att is maximized from belly drum :) obviously max hp for sub and max vel :)



Nature: Timid
Ability: Victory Star
EV's: None
IV's: 31/14/30/31/31/31

[HP Ice 70]
OT:

Masters

(Lord Scalgon) || ID: 30051
Never Used

Nature: Bold
Ability: Clear Body
EV's: None
IV's: 30/18/31/30/31/30

[HP Fire 70]
OT:

Masters

(Lord Scalgon) || ID: 37727
Last edited: