Art by Otter Power
​
Step right up, step right up! Come one, come all! Welcome, to this brand new metagame! Ever felt like your Pokémon were missing out on moves that would immensely benefit them? Do you ever wish that a Pokémon had a move that was 1000 times better than the move it currently has? Well, not anymore! I present to you, the Maximum Upgrade Metagame! In this metagame, we analyze every move available in the Pokémon universe, and if there exists another move that is better than the first in every respect (except maybe for accuracy), all Pokémon that learn the worse move also learn the better move. Is your Pokémon stuck using Meditate as its only means of raising attack? How about using the much more useful Coil! Feel like Wing Attack has too low of a Base Power to do anything useful? Brave Bird would serve a much better purpose, wouldn't you agree?
For moves that have multiple options that are better, I have analyzed them all and decided to run the most balanced upgrade of them all. In this way, Pokémon that are less used because their options are limited now get a chance to shine. Here is the current list of moves and their upgrades:
Stun Spore, Thunder Wave —> Glare
Glare —> Nuzzle
Grass Whistle, Sing, Sleep Powder, Hypnosis —> Spore
Meditate, Hone Claws, Defense Curl, Sharpen, Bulk Up, Harden, Withdraw, Howl —> Coil
Healing Wish —> Lunar Dance

Calm Mind —> Quiver Dance
Quiver Dance —> Geomancy

Rock Polish, Agility, Autotomize, Dragon Dance —> Shift Gear
Nasty Plot —> Tail Glow
Barrier, Iron Defense —> Cotton Guard
Rage Powder —> Follow Me (For drawing in Grass-type Pokémon's attacks)
Haze —> Topsy-Turvy

Fairy Lock, Block, Mean Look —> Spider Web (Higher PP, outclasses Fairy Lock)
Guard Swap, Skill Swap —> Heart Swap
Roar —> Whirlwind
Moonlight, Morning Sun, Synthesis, Roost —> Recover

Refresh, Heal Bell —> Aromatherapy
Ingrain —> Aqua Ring
Protect —> Spiky Shield
Supersonic, Sweet Kiss —> Confuse Ray
Self-destruct —> Explosion
Quick Attack, Cut, False Swipe, Hold Back, Horn Attack, Mega Punch, Payday, Pound, Scratch, Slam, Strength, Tackle, Vice Grip —> Extreme Speed

Take down, Double Edge —> Head Charge
Hidden Power —> Judgment
Judgment —> Techno Blast
Hyper Voice, Sonic Boom, Round, Echoed Voice, Swift, Tri Attack —> Boomburst
Return, Frustration, Body Slam —> Crush Grip
Superpower —> Close Combat
Jump Kick —> High Jump Kick
Focus Blast —> Aura Sphere
Air Cutter, Gust —> Oblivion Wing
Oblivion Wing, Air Slash —> Aeroblast
Wing Attack, Aerial Ace, Drill Peck, Fly, Brave Bird —> Dragon Ascent (Now every Flying-type can unleash its inner Dragon :P)
Sludge Bomb —> Sludge Wave (and Vice Versa)
Drill Run, Magnitude, Bulldoze, Earthquake —> Earthquake
Earthquake —> Thousand Arrows
Thousand Arrows —> Thousand Waves
Mud Slap, Mud Bomb, Mud Shot —> Earth Power
Rock Slide, Stone Edge, Rock Throw, Rock Smash, Rock Tomb —> Diamond Storm

Ancient Power —> Power Gem
Fury Cutter, Fell Stinger, X-Scissor, Bug Bite, Steamroller, Twineedle, Leech Life —> Attack Order
Attack Order —> Megahorn
Signal Beam, Struggle Bug, Silver Wind —> Bug Buzz
Phantom Force —> Shadow Force

Shadow Punch, Astonish, Lick —> Shadow Claw

Hex, Ominous Wind —> Shadow Ball
Iron Head, Magnet Bomb, Metal Claw, Steel Wing —> Meteor Mash
Meteor Mash, Iron Tail —> Gear Grind
Mirror Shot —> Flash Cannon
Flamethrower, Lava Plume, Searing Shot, Ember, Fire Blast, Fusion Flare, Flame Burst, Heat Wave —> Blue Flare
Fire Spin —> Magma Storm

Fire Punch, Fire Fang, Blaze Kick, Flame Wheel —> Sacred Fire
Sacred Fire, Flare Blitz, Heat Crash —> V-Create
Bubble, Bubble Beam, Scald, Surf, Hydro Pump, Origin Pulse —> Steam Eruption
Steam Eruption —> Water Spout
Aqua Tail, Waterfall —> Crabhammer
Seed Bomb —> Leaf Blade

Leaf Storm, Energy Ball —> Seed Flare
Volt Tackle, Wild Charge, Fusion Bolt, Thunder Punch —> Bolt Strike
Psybeam, Confusion, Extrasensory, Psychic, Hyperspace Hole —> Psycho Boost

Psyshock —> Psystrike

Psycho Cut —> Zen Headbutt
Twister, Dragon Pulse, Dragon Breath —> Draco Meteor
Dark Pulse, Snarl —> Night Daze
Thief, Bite, Crunch, Feint Attack, Assurance, Payback, Night Slash, Foul Play —> Hyperspace Fury (All Pokémon will now be able to use H-Fury, not just Hoopa Unbound)
Dazzling Gleam —> Moonblast
Moonblast —> Light of Ruin
Quickbans:
Charizardite X

Landorus-T
Upgrades will stack.
Standard OU rules, clauses, and banlists are in effect.
Some questions for discussion:
What new threats arise as a result of the updated movesets?
Are some moves better off being upgraded into others? (For example, should Meditate be upgraded into Swords Dance, Shift Gear, or Coil?)
Am I missing anything important?
Should we also upgrade abilities?
Most importantly, however, I want you guys to have fun experimenting with the new and different combinations of moves! Enjoy, and if you don't meet expectations,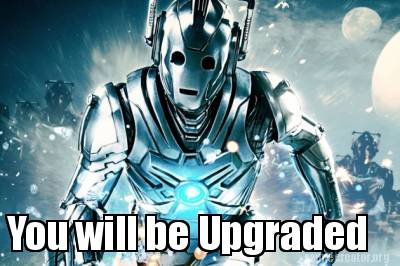 Approved by Hollywood
Last edited: