Approved by EviGaro and phantom
OP adapted from PU VotW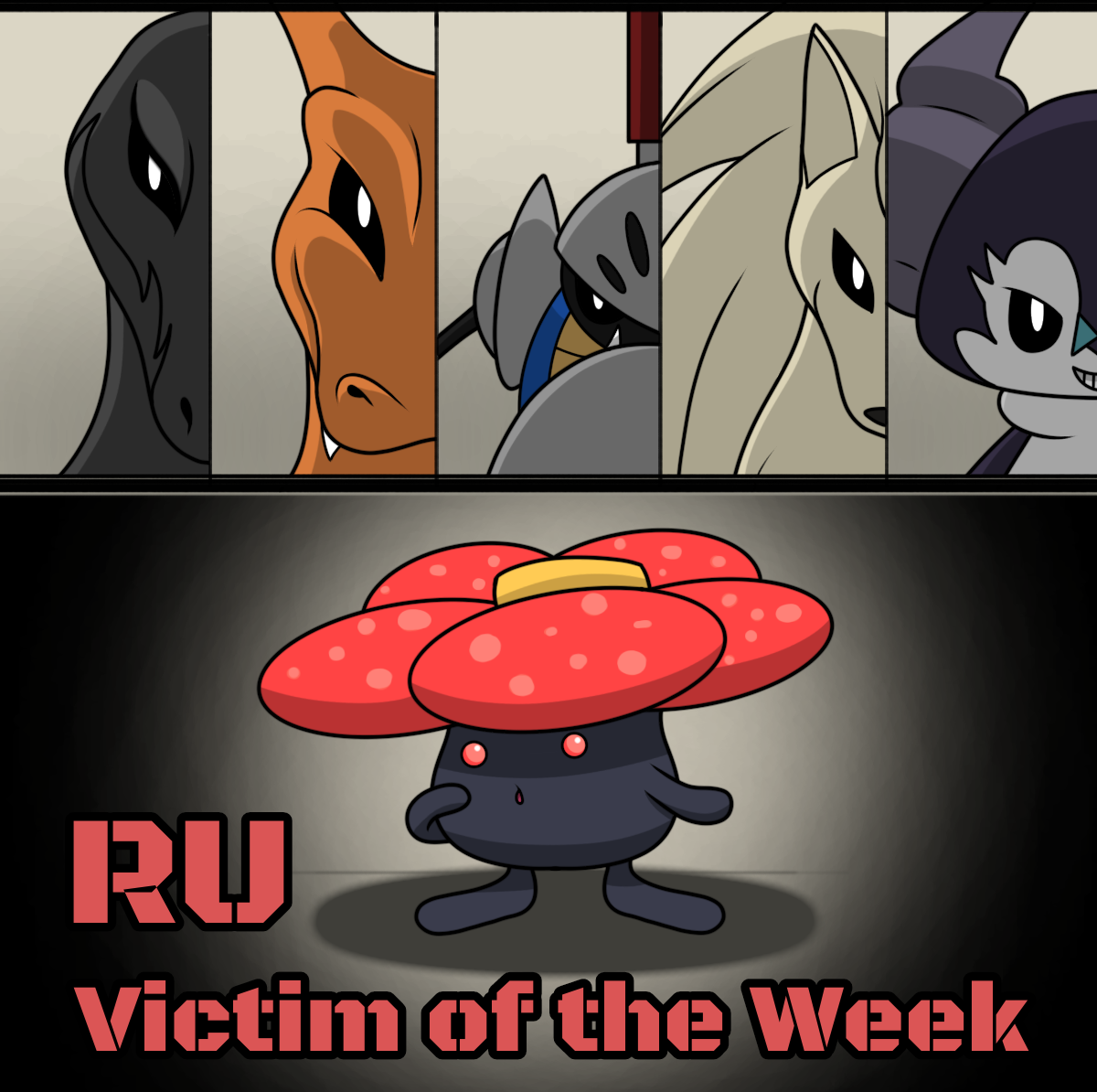 Art by Kaiju Bunny

The idea of this project is to collect some of the most common top-tier threats in the SS RU metagame and discover Pokémon that can either check or counter them! To have fun with it, I will be turning this into a competition instead of endless posting with nothing to get out of it. With the winners of each victim, I will be awarding points (2 points for 1st placers, 1 point for 2nd placers). I will also be throwing in special point amounts at random (you'll be notified beforehand). I will then crown a Top Assassin at the end of every 10 weeks and then start it over again. So, let's have fun with it!
Every week I will nominate a Pokémon. You will nominate a Pokémon to either check or counter the Victim.
Submissions will close and voting will open after 4 days (Sunday - Wednesday). You will vote for 2 checks and 2 counters over the remaining 3 days (Thursday - Saturday).
The results will be archived and the process will continue next week.
1. Follow the definitions for
checks
and
counters
in
The Smog issue #32.
2. All Pokemon submitted
must be ranked
on the
SS RU Viability Rankings
3.
We require an explanation and set for the Pokemon that you posted
. We're not asking for a thesis; a paragraph is sufficient. One sentence will NOT get the job done. You must also clarify whether your submission is a
check
or
counter
. If these criteria are not met, I will most likely have to ignore your submission!
4. We allow reservation of Pokemon in this thread. However, please write up your post within
24 hours
of the reservation. This is to ensure that the project doesn't become a race of who gets to reserve the best check / counter first. After 24 hours has elapsed and you still have not typed it out, your reservation will be nullified.
5. Different sets of the same Pokemon can be nominated. For example, person a) can nominate Nasty Plot Salazzle as a check to something, while person b) can nominate SubToxTect Salazzle as a counter to the same thing in the same week.
6. You
CANNOT
vote for your own submission when the voting phase begins for each victim!
7. Help people out if you think they're wrong, but
please
be nice.
8. Post calcs if not obvious.
9. Have fun!
Week 1
: Nasty Plot

Start of Victim
Checks and Counters
Winners
Week 2
: Scarf

Start of Victim
Checks and Counters
Winners
Week 3
: SD

Start of Victim
Current Victim


​
Last edited: