Intentional Femboy Penguin


Community Leader
Approved by G-Luke
The long awaited sequel...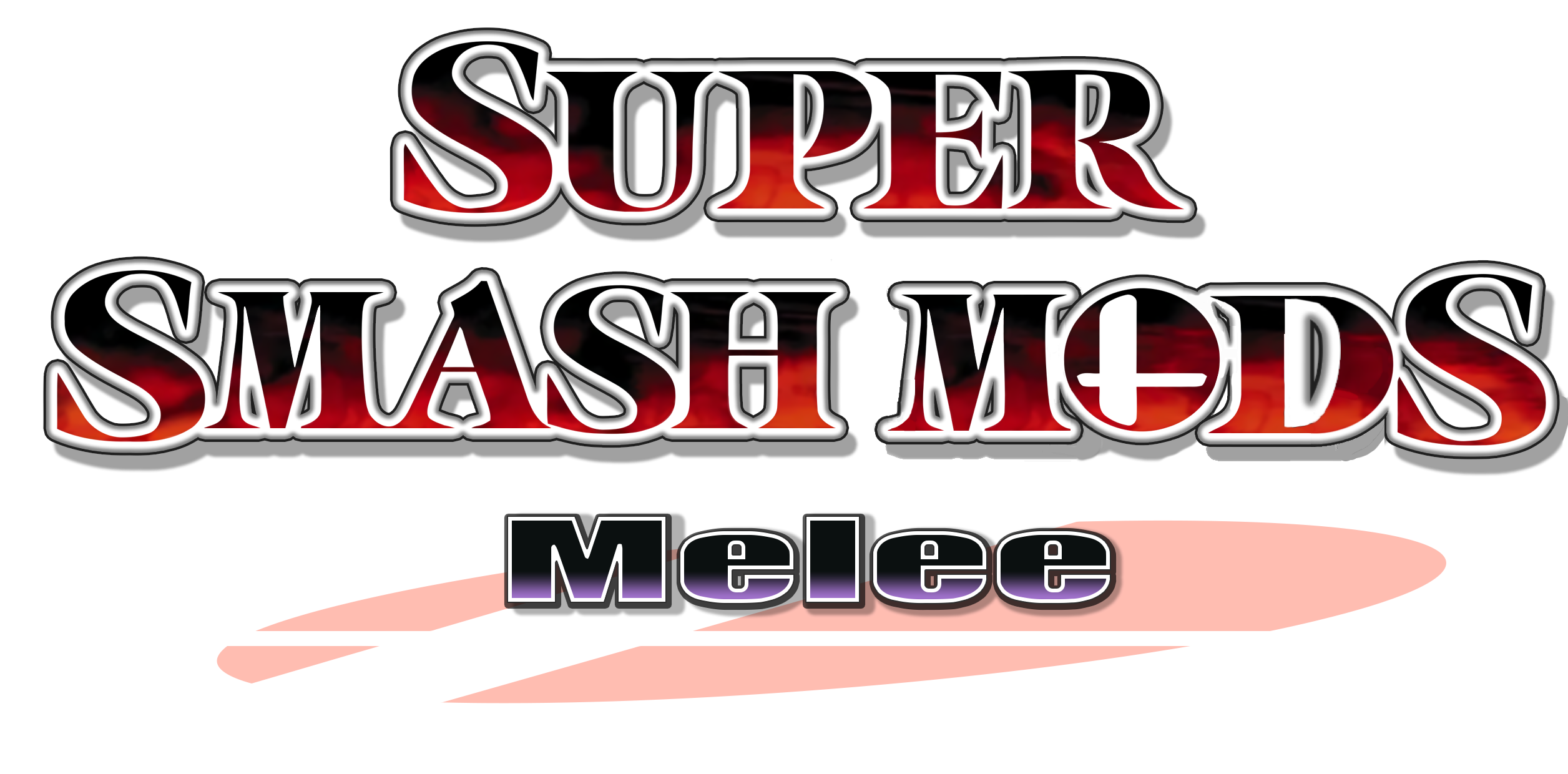 ​
Welcome everyone, to the sequel to the original
Super Smash Mods
. Much like its predecessor, Super Smash Mods Melee is a micro-meta created using Pokémon and Items from many different Pet Mods. Each slate people will be able to nominate up to 5 Pokémon from other mods, along with 3 items. Abilities and Moves will be automatically carried over from the winning Pokémon. Here is an example nomination:
Pokemon:
Froslass-Gunwoman
Mod of Origin:
Breeding Variants V2
Stats:
70 / 100 / 70 / 80 / 70 / 110
Type:
Abilities:
Cursed Body
(Galvanize)
Aditional Moves:
Explosion, Stealth Rock, Thunderbolt, Volt Switch, Wild Charge
Froslass-Gunwoman will then play in this mod exactly the same way it does in Breeding Variants V2, as it will carry over all changes it has received in that mod, along with the new abilities it received and movepool changes created by the mod. If the Pokémon on that mod has gained a new type and new stats, the form carried over to Smash Mods will also have the altered stats and type.
Rules:
- The new abilities and moves can only be used by other Pokémon from the same mod of origin. An ability created on Regional Evolutions will only work on mons from Regional Evolutions (+Trace/Transform).
- Pokémon from any mod can use the new items.
- To nominate a mega, one must simply submit the base form of the mega from the desired Mod. Mega stones will only work on Pokémon from their respective mods
- Altered "mechanics" added by the mods cannot be carried over (For an example, Smash Mods will have regular Hail effects even if mods tend to usually buff that. The effect simply cannot be carried over). Pokémon with entirely new types (Such as Light, Blood, Food and the like) cannot be added to the mod. The type chart is also unchanged. If a mechanic is entirely new, however, it is not an issue.
- You
can
submit a species even if the same Pokémon has been added from another mod, as long as they have different origin mods (You can submit Mega Butterfree from Megas For All even if a Megamax Mega Butterfree has been added onto the meta).
- OU based meta with OU clauses. Please keep the power level in mind when making submissions.
- To prevent a mod for being over-represented, each mod can only have up to 5 mons from their meta added into Smash.
- Abilities that were reworked on mods will function as they do on the mod. For an example, a pokémon from Sylvemons with Torrent would have "Torrent (Sylvemons)" as its ability. The same goes for moves.
- If a Pokémon comes from a Regional Dex Mod, it won't have access to the moves that were removed in Gen 8. Only Pokémon that come from a National Dex mod will be able to keep those moves.
- 6 votes with max 2 self votes for Pokemon, 4 votes with max 2 self for Items.
The following is the full list of Mods you can sub Pokémon and Items from:
Templates for Submission:
Code:
[img]https://play.pokemonshowdown.com/sprites/ani/pokemon.gif [/img]
Pokémon:
Mod of Origin:
Stats:
Type: [img]http://play.pokemonshowdown.com/sprites/types/Type.png[/img][img]http://play.pokemonshowdown.com/sprites/types/Type.png[/img]
Abilities:
Aditional moves:
Code:
Item:
Mod of Origin:
Effect:
Spreadsheet:
https://docs.google.com/spreadsheets/d/1weBn0WOP7rLsK04aMHgUK2wWddvmFPYZFqTKIeui9Xk/
Council:

AquaticPanic


DuoM2


Mintly

​
Last edited: